On Saturday we went to Gray Ghost to help harvest the chardonnay. As in past years, we do this every year and always have a great time. Here are some photos from our time harvesting.
We gathered early Saturday morning to harvest the chardonnay.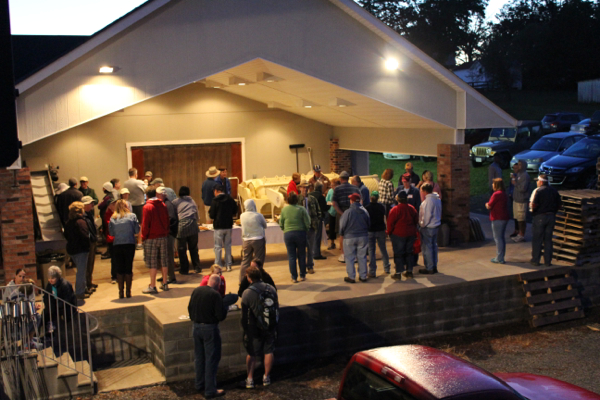 Al used his "Powerpoint" presentation to demonstrate how to harvest.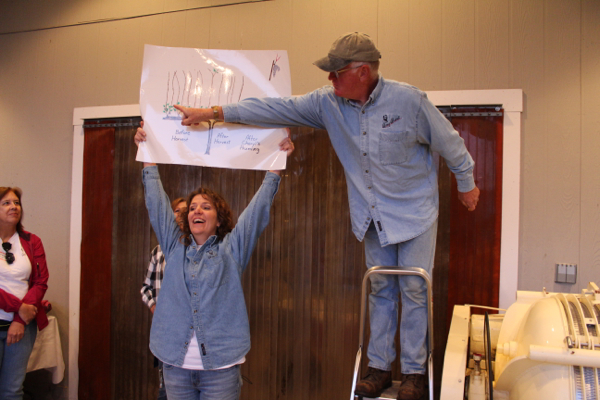 Amy put on a show to display this years harvest T-shirt.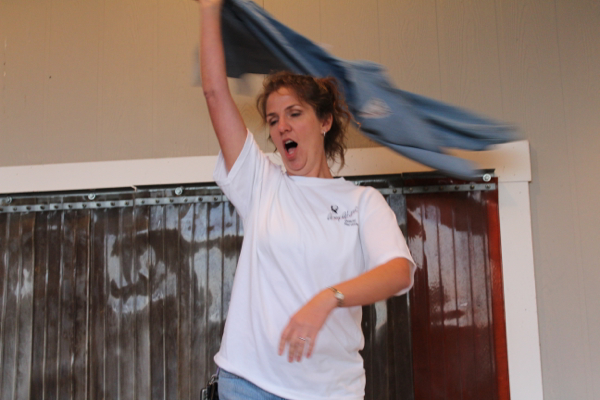 Before heading to the vineyard Warren got a chance to talk with Al about the harvest.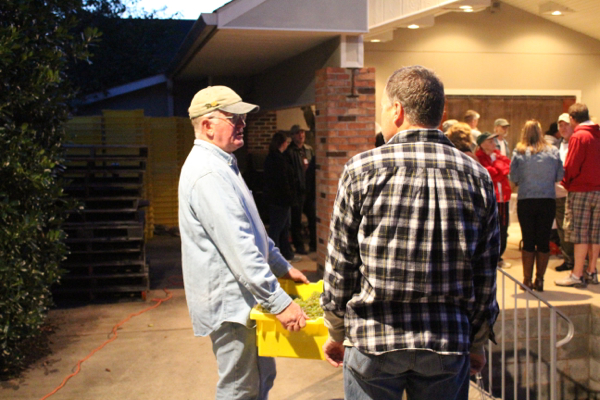 We then headed to the vineyard and got a closer lesson on harvesting.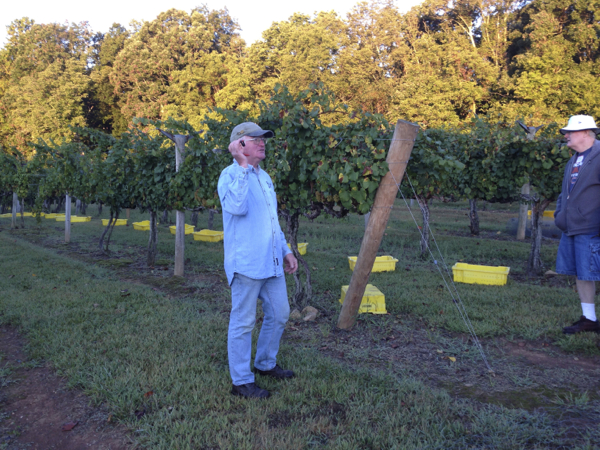 Here's Warren harvesting some grapes.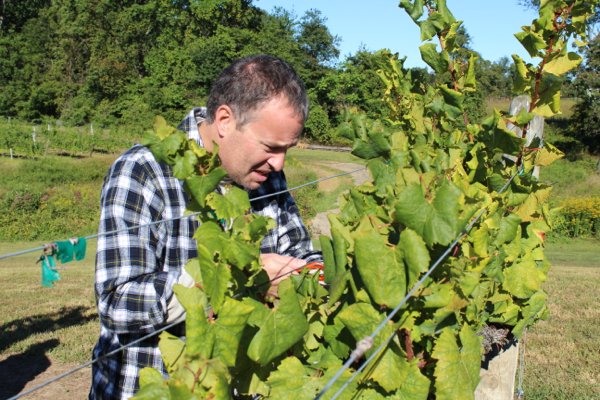 After all the lugs were full, Al Jr and helpers collected all the lugs and brought them to the crush pad.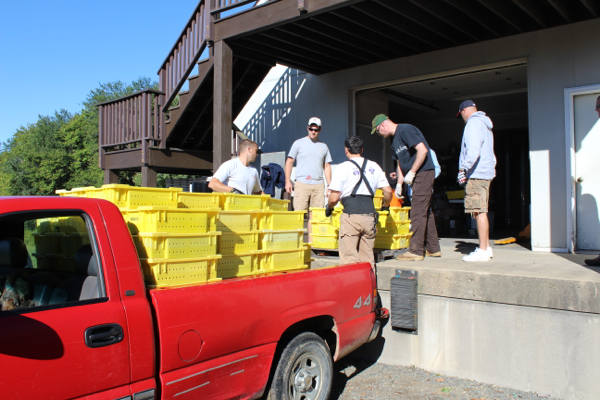 Here are some of the grapes we were harvesting.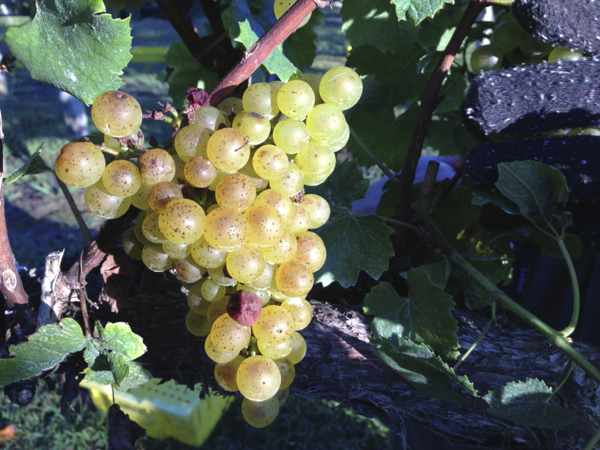 After all the grapes were brought in, we toasted to this year's harvest.