Since July of this year, Gray Ghost Vineyards has hosted library tastings of red wines that they have literally kept in a wine library, and the oldest vintage dates back to 1993, the year that the winery opened. These events are held on the first Sunday of each month and will continue until December. This weekend, September 1st, they will be opening 3 vintages of Reserve Cabernet Sauvignon: 1998, 2005 and 2008! $25 includes tasting of all current releases as well. You need to call to make reservations: 540-937-4869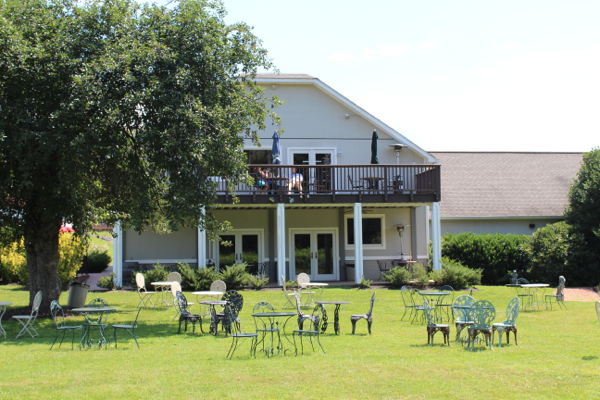 We attended the August library tasting, and the featured wines included the 2002 Cabernet Franc, 2008 Cabernet Franc, 1995 Cabernet Sauvignon, and 2000 Cabernet Sauvignon. It's generally agreed that Cabernet Sauvignon ages well; however, we were impressed with the staying power of the Cabernet Francs. An additional incentive to attend the library tasting is the ability to also purchase favorite features from the library. Paul opted to grace his own wine library with a bottle of the 2002 Cabernet Franc, and I gave a bottle of the 1995 Cabernet Sauvignon a new home. It was fun to chat with other wine lovers who appreciated these wonderful wines, and the wine library provides an elegant setting in which to enjoy them.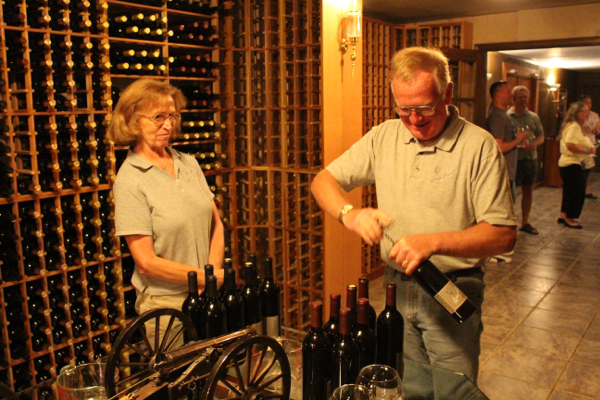 We recommend going to the library—the wine library at Gray Ghost that is. No library card needed. Please mention that Virginia Wine Time sent you.