Cana Vineyards is the 157th winery we have visited. Our friend Troy is a club member there and offered to meet us there for a tasting. We got there a few minutes early and walked around the property to enjoy the view.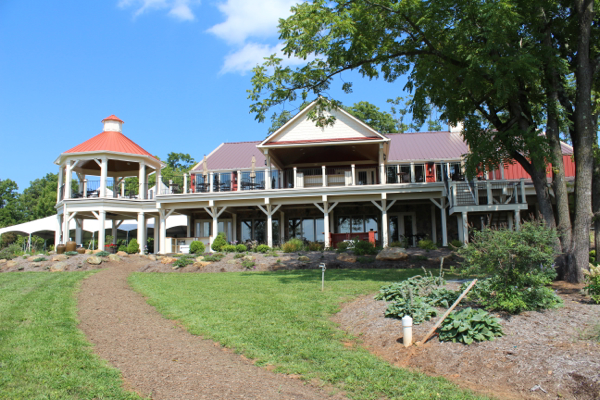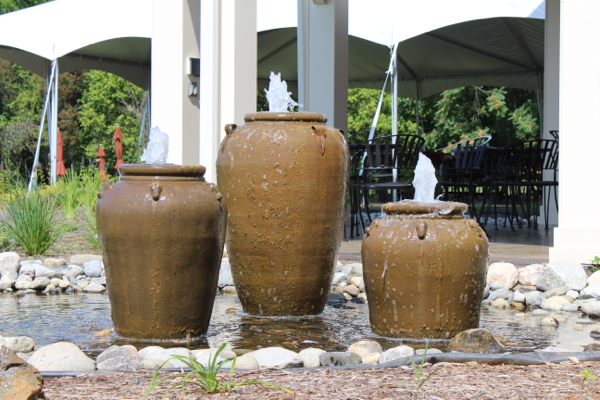 Once our friend arrived we entered the large building to begin our tasting. A familiar face greeted us. Don, the tasting room manager, used to work at Chrysalis across the street. His daughter conducted our tasting on the patio. The patio provides a gorgeous view and there was a nice breeze cooler us on a warm day. During our tasting we found out Cana is a family owned winery with 43 acres of property with 5 acres under vine. They currently have viognier, cabernet franc, petit manseng, petit verdot, and merlot planted. Since their vines are so new, they have been purchasing grapes from different Virginia vineyards for their wines. They are hoping to have their own estate wines from the 2014 harvest.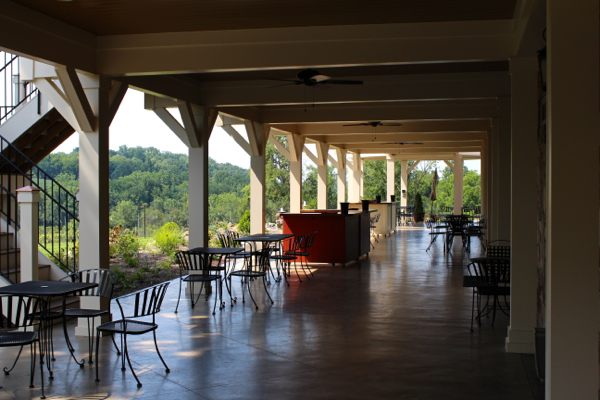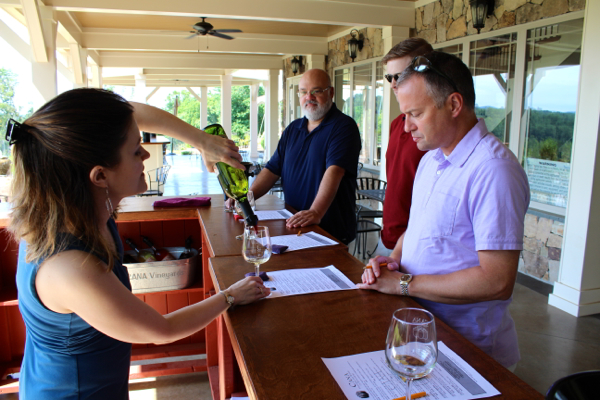 After our tasting we took a tour of the facility. Cana hopes to be a popular wedding venue and has the private spaces and views to attract many couples. There are several different areas in the building and around the property to have different groups enjoy the wines and the views.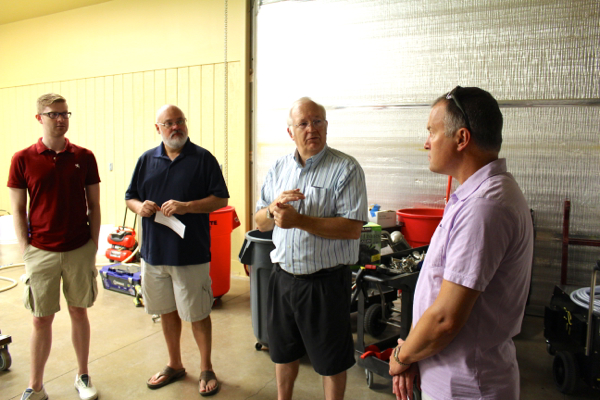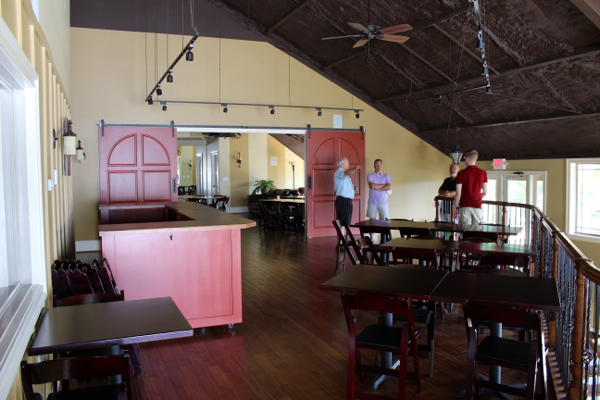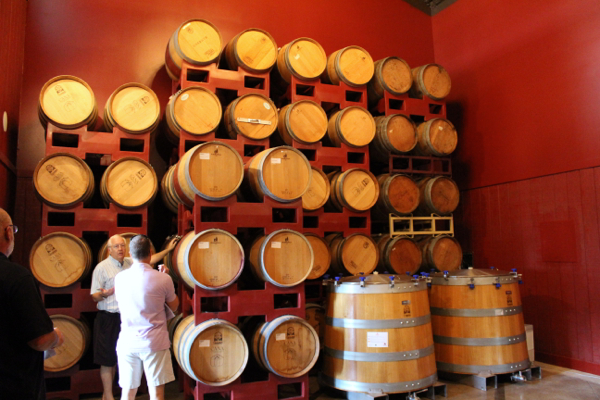 With our tour over we decided to enjoy a bottle of our favorite wine with some bread and cheese. Our favorite wine during the tasting was the 2012 Rkatsiteli. It's a crisp white wine with citrus, peach, and stone notes. It was a perfect wine to enjoy on a warm afternoon. It paired nicely with our goat cheese and baguette.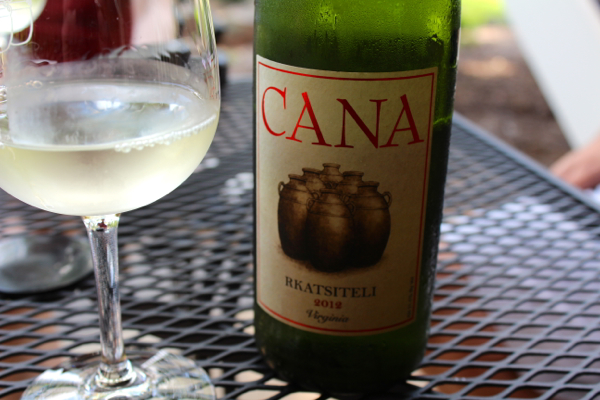 Cana Vineyards has barely been open a year now and seem to be doing well as a wine destination. We enjoyed our time at Cana with our friends. If you haven't checked out Cana Vineyards yet, give them a try. And when you do, tell them Virginia Wine Time sent you!