Yes, we love going to summer concerts at Wolftrap's Filene Center. Where do we always sit? The lawn. Why? We can bring along wonderful picnic foods and along with a favorite bottle of Virginia wine. Here is a round up of the most recent concerts paired with Virginia wines:
America the Beautiful: Historic Americana captured by iconic photographer Ansel Adams. Food of choice? Chunky chicken salad seasoned with jalapeño/cilantro dressing. Wine pairing? 2011 Vidal Blanc from Gray Ghost Vineyards.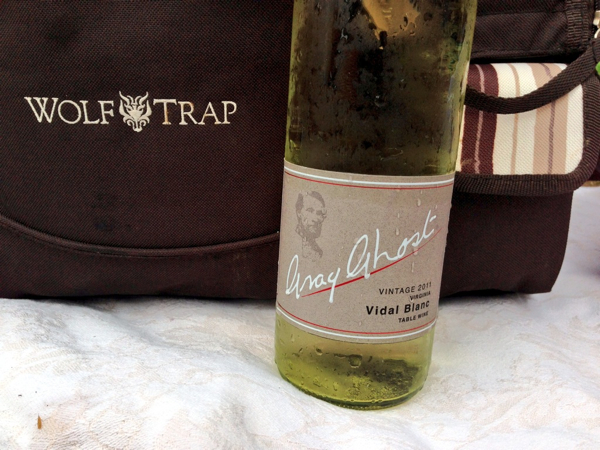 Gypsy Kings: We never miss the international sounds of the Gypsy Kings. It was a warm, sultry night; rain clouds threatened to dampen the evening. The missing ingredient? A bouquet of summer blossoms. Ok—let's put the cliches aside. We never miss the Gypsy Kings, and this year we brought along grilled chicken topped with a spicy yogurt mint sauce. Our wine of choice? the aromatic 2012 Reflection from Breaux Vineyards.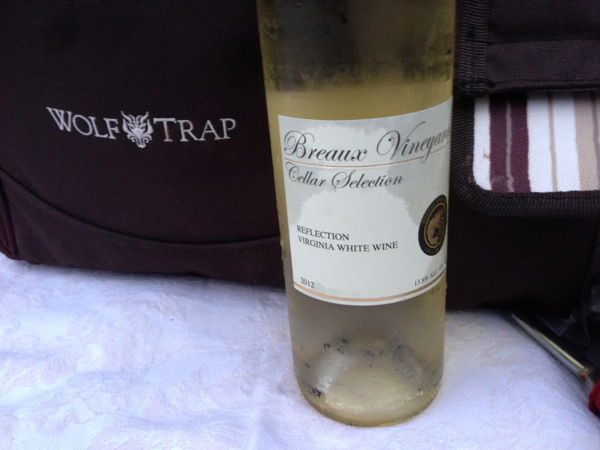 Diana Ross: The Supreme Diva sings her classic Motown hits, but we heard that she only drinks bubbly. Our sparking of choice? The Thibuat-Janisson Sparkling Brut to pair with brie, fresh berries, and almonds.