Al Dente, an upscale Italian restaurant located in northwest DC, recently expanded its wine list to include a rather extensive offering of Virginia wines. We visited Al Dente last Friday to chat with Executive Chef Roberto Donna about his decision to include local wines on his wine list. Of course, we were also hungry and enjoyed an excellent meal with a favorite Virginia wine.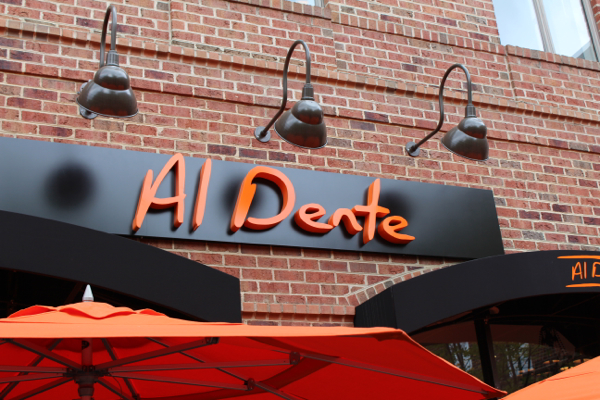 Al Dente provides a true Italian dining experience in DC. The menu features homemade pastas, fresh fish and meat selections, and gourmet Neapolitan pizzas prepared in a brick oven. The contemporary décor is hip yet inviting, and its open design provides an airy atmosphere. Executive Chef Roberto Donna hails from Turin located in northern Italy; he is a James Beard winner and twice declared DC's "Chef of the Year" since 1984. Al Dente's wine list is also top notch and offers a selection of mostly Italian wines that range from good yet inexpensive to outstanding and pricey.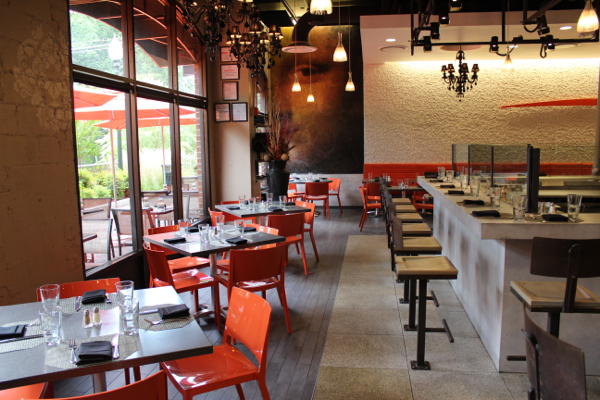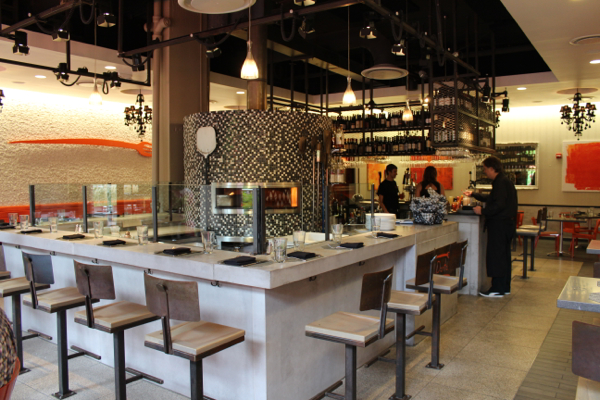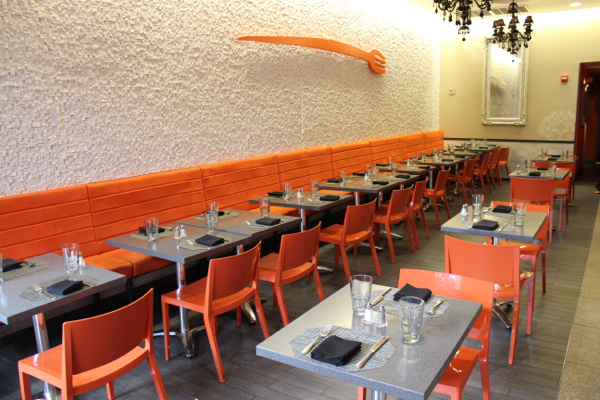 So why did Roberto Donna, a heralded chef who knows a thing or two about wine, decide to include Virginia wines on his wine list? I was eager to know the answer since readers can just about imagine my excitement when I saw the wine list. We all know that bloggers can be a pesky lot with too many questions to ask, but the affable Donna was more than gracious and spent some time chatting with me. According to Donna, he has tasted his way through several Virginia wines over the past ten years and is impressed with the improved quality. He finds them to be food-friendly wines that do not over power the palate with high levels of alcohol associated with the heavily extracted fruit bombs of California. Therefore, an expanded wine list to include Virginia wines was kicked off in June; in fact, Al Dente features one Virginia wine by the glass each week to entice diners to try them out. For example, last week Delaplane Cellars' Melange Blanc was the featured wine and available by the glass. So far, the response from diners has been very positive.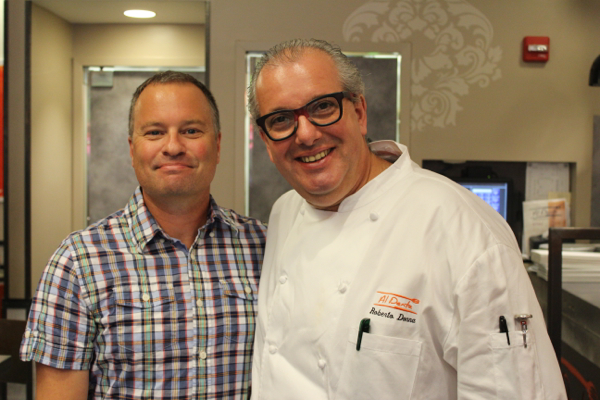 Which Virginia wines are on the list? Too many for me to recall; however, I can report that it represents an honor roll of Virginia's best wineries and their wines from the best vintages. These include selections from Barboursville Vineyards, Breaux Vineyards, Delaplane Cellars, Glen Manor Vineyards, Jefferson Vineyards, Linden Vineyards, and Rappahannock Cellars. Of course, these are the ones that I can remember, and I am sure that I've left a few off of the list. However, you get the idea—some of Virginia's best wineries are pouring their best wines at Al Dente.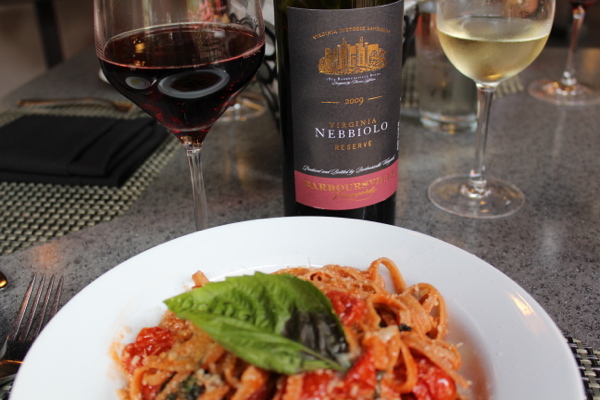 The smell from the wood-burning brick oven and the scent of fresh tomato sauce made us very hungry. Our friend Matt joined us, and we dined on homemade fettucini with tomato-basil sauce tossed with garlic and cherry tomatoes. The wine of choice? The 2009 Barboursville Nebbiolo Reserve. An excellent Italian meal paired with an excellent Virginia wine—how much better can life get?
We hope that Al Dente and its Executive Chef Roberto Donna will inspire other DC restaurants to follow the lead and include Virginia wines on their wine lists too. As Donna aptly put it, local wines have vastly improved in quality and it is time for local restaurants to do their part by serving them. Plan to dine at Al Dente restaurant and ask for a Virginia wine to pair with your meal. And when you do, mention that Virginia Wine Time sent you.