So we're back on the wine trails and taking advantage of some crisp weather for this time of the year. Warm breezy days have replaced the usually hot muggy weather, and we're not complaining! We still have summer activities planned, and we are still on the quest for summer wines. Here are a few recommendations from this weekend's tastings:
8 Chains North: Our favorite summer white wine here was the 2012 Sauvignon Blanc made from estate grown grapes. It was half fermented and aged in neutral French oak barrels and half in stainless steel. We appreciated its aromas of lemon/lime and hay; we also detected a mineral note. Crisp and refreshing due to its nice acidity, this should be perfect on a hot day with shellfish or poultry. I also liked the dry 2012 Pink Lady, a rose wine with delightful strawberry aromas and flavors. Big juicy steaks on the grill? Try the 2010 Furnace Mountain Red, a blend of Malbec, Petit Verdot, Merlot and Cabernet Sauvignon. Elements of dark plum and blackberry and tobacco prevailed; I also detected some anise in the mouth. Full bodied and still young to boot, so open early or decant if you intend to enjoy this one now.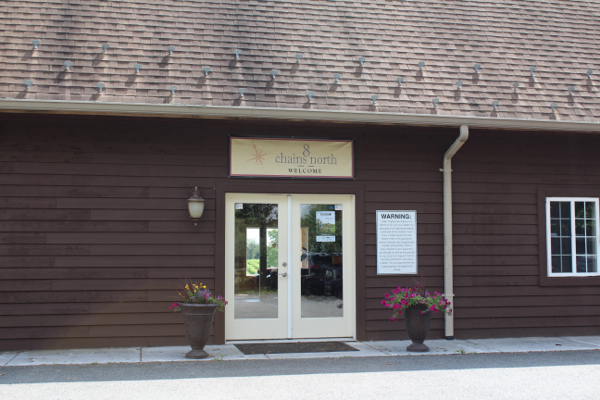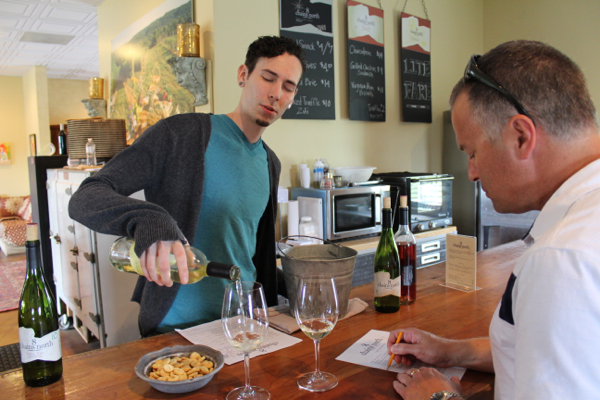 Breaux Vineyards: 2012 Reflection is a new release for Breaux Vineyards and called Reflection because it represents the best representation of Breaux's terrior. A blend of Viognier, Muscat, Sauvignon Blanc, Vidal Blanc, and Chardonnay, Reflection was very aromatic with notes of orange blossom and honeysuckle; tropical fruit flavors pleased the palate. I labeled this one the ultimate summer white wine. I must admit that we tasted this one as part of the complimentary tasting for club members; as part of that tasting, we also sampled the 2012 Zydeco, a blend of Chambourcin (90%) and Cabernet Sauvignon (10%). Very fruity with tobacco notes, this softer and easy to drink red wine should be perfect for a summer barbeque or picnic.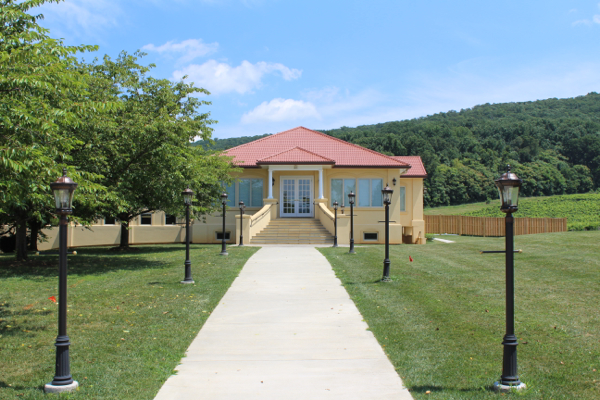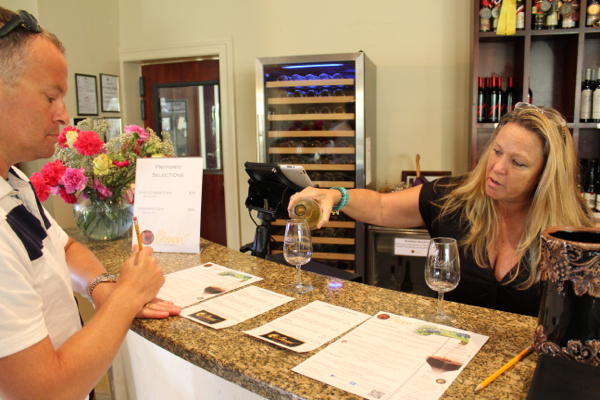 Hillsborough Vineyards: The golden hued 2011 Carnelian earned my summer wine award here. The Carnelian is made from 100% Rousanne grapes. Floral aromas with notes of lime and fresh hay make for a wine that is perfect on a warm day and paired with fish, pork, or gamey cheeses. The Bloodstone 2010 made from Fer Servadou (94%) and Tannat (6%) should please red wine sippers who prefer a fruitier red wine to pair with grilled fare. A fruity nose and palate were complemented by whiffs of violet and dried herbs.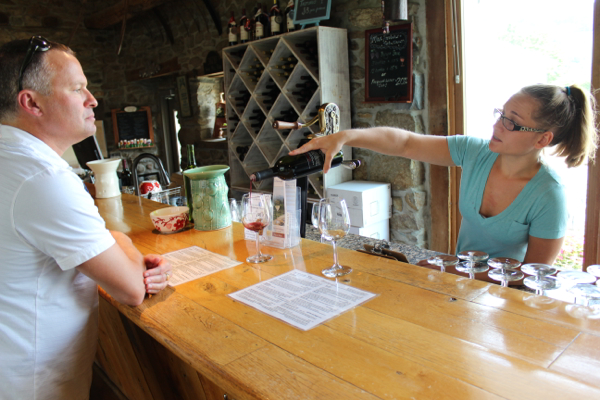 Be sure to visit these wineries to stock up on your own summer favorites. Be sure to mention that Virginia Wine Time sent you.