Fellow blogger Kurt Jensen and his wife Carol organized a bloggers' social at Early Mountain Vineyards this past Saturday. Those in attendance included Kurt and Carol from Wine About Virginia, Erin and Dan from At the Lamp Post, Anthony from Virginia Pour House, Stacey from Virginia Wine Know, and Frederick and Allison from This Is Wine.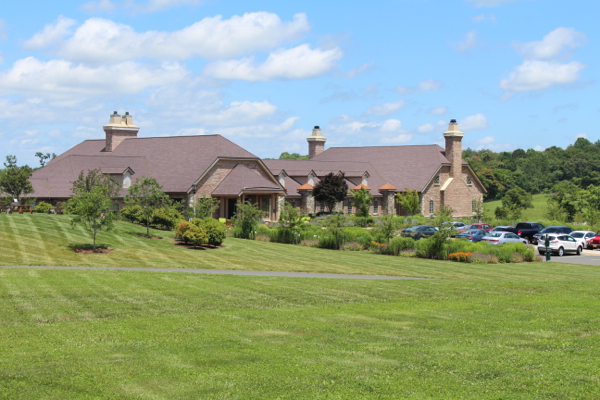 The social began with a tour of the winery and vineyards by new winemaker Steve Monson. We learned that the late frost did no real damage to the vineyards but that the current rain patterns did lead to more vigor in the vineyards. Also, the Early Mountain team and Monson in particular are dedicated to producing quality Bordeaux-style red blends; the focus on white wines will remain on Pinot Gris and Chardonnay. Fans of the Early Mountain Viognier may be disheartened to know that the 2011 vintage will be the last. Viognier vines do not perform well at the Early Mountain site, and these vines will be removed.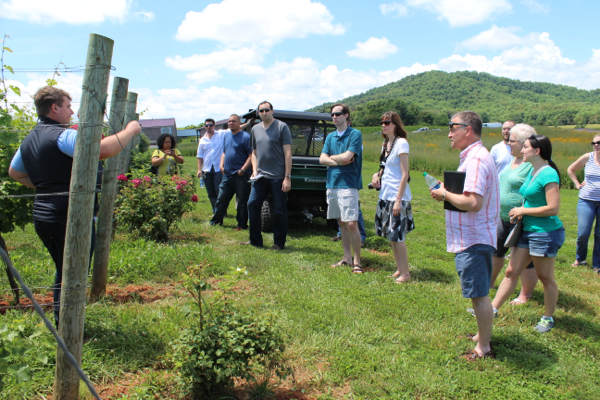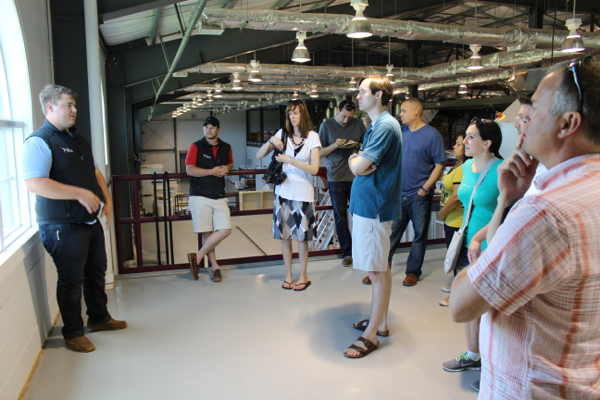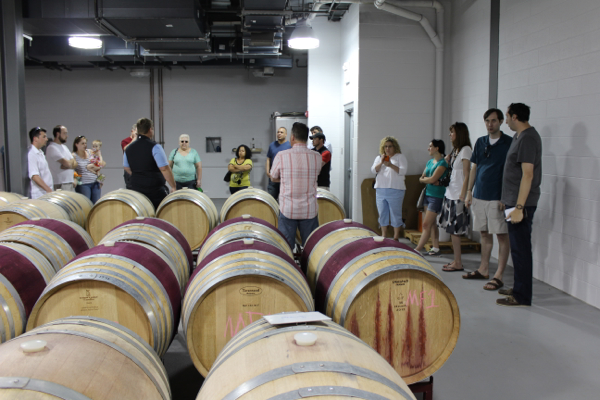 Once the tour was completed, we returned to the gorgeous tasting room and each selected a flight of wines to enjoy. I opted for the Rose flight, and these included Early Mountain Malbec Merlot Rose, Stinson Vineyards Rose, King Family Crose, and Sunset Hills Vineyards Rose. All were from the 2012 vintage. My favorite of the flight was the 2012 King Family Crose—a classic dry, Old World rose with a light pink color; strawberry and citrus elements prevailed.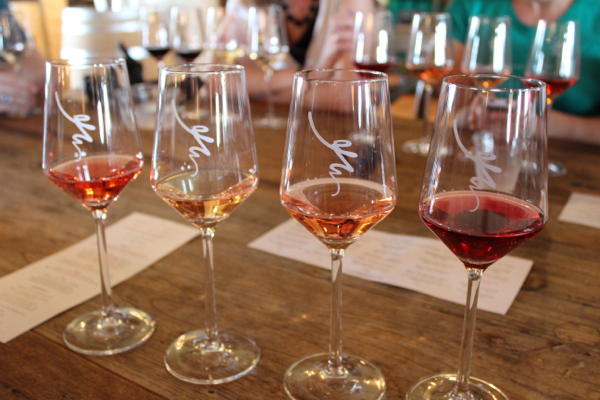 Paul sampled the Early Mountain Ascent Flight that featured the 2012 Pinot Gris, the 2011 Chardonnay, the 2011 Handshake Red (a blend), and the 2008 Merlot. The champ here was the 2012 Pinot Gris with its bright, fruity elements and rounder mouth feel. He noted that it was perfect for the summer and a fresh, crisp salad!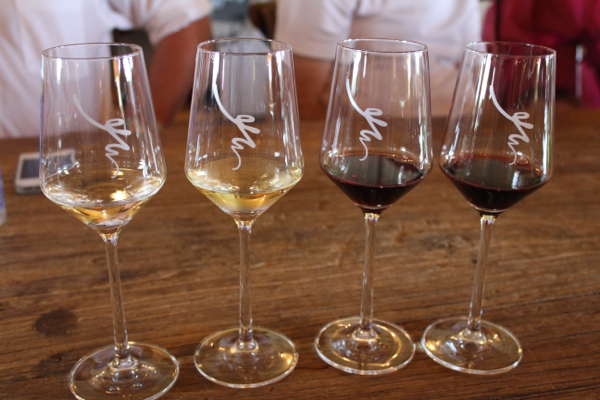 We also enjoyed light fare with our wine; I convinced Paul to skip the salad and go for the warm pretzels with caramel sauce. They were quite yummy!
Of course, we compared tasting notes, socialized and chatted about winery visits and other happenings on the wine trails.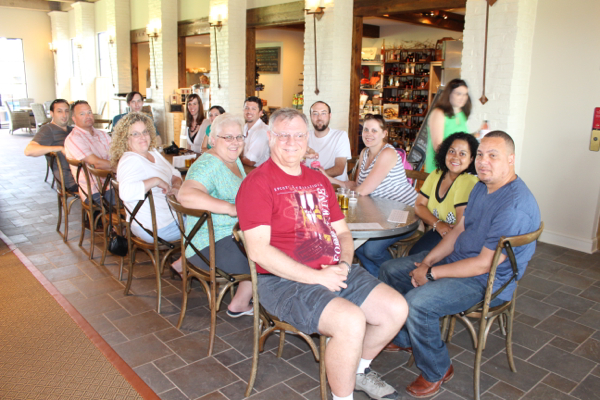 We had a great time at Early Mountain Vineyards and thank Kurt and Carol for organizing the outing; special thanks to the Early Mountain team for hosting us. Plan a visit to Early Mountain Vineyards and mention that Virginia Wine Time sent you.