Yes, summer is here and it's time to enjoy refreshing wines during the hot days ahead. We've visited a few wineries over the past couple of weekends, and here are some recommendations for wines to enjoy during the summer:
Fabbioli Cellars: We are big rose fans all year long but even more so during the summer. Fabbioli's 2012 Rose Luna is dry and made from Sangiovese grapes; done in stainless steel tanks, its light pink hue and strawberry notes make for a versatile wine that can be enjoyed on its own, with a picnic, or at a cookout. A crisp finish makes it refreshing to boot. The 2011 fruit forward Chambourcin should pair well with grilled fare especially if spicy rubs and sauces are being used. Of course, we always recommend the popular Raspberry Merlot with any chocolate dessert especially brownies!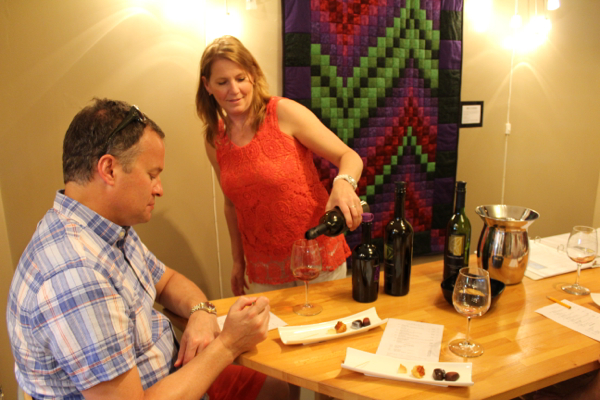 Gray Ghost Vineyards: I like crab cakes this time of the year, and the Seyval Blanc from Gray Ghost Vineyards is one that I always keep on hand to pair with them. The 2012 vintage presents citrus flavors and a mineral note too; a short time on Hungarian oak provides a rounded feel not unlike a Fume Blanc. A sweeter option might be the 2011 Vidal Blanc with its floral aromas and fruity palate. Steaks on the grill should pair well with the 2011 Petit Verdot, Paul's personal favorite. Elements of blackberry, dark plum, and black pepper finished with nice tannins to make it perfect partner with a strip steak and grilled veggies.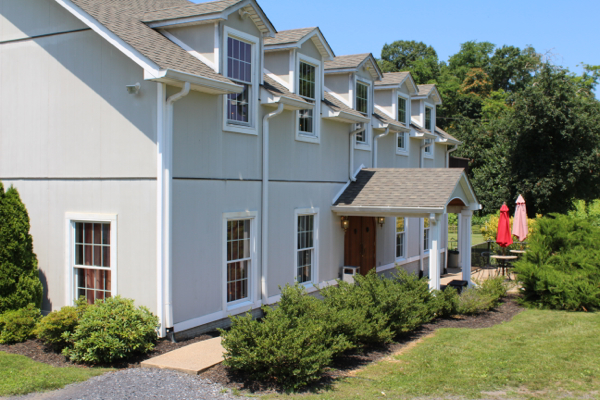 Rappahannock Cellars: Since our last visit, Theo Smith has taken the helm as winemaker; however, the wines presented for tasting on our visit were mostly produced by Jason Burrus. Burrus is now winemaker at Chrysalis Vineyards. Our recommendations for summer wines here? Try 2012 Rose with its aromas of watermelon and strawberry; .5% residual sugar elevates the fruit to make for a fruity wine destined to pair well with cheeses, salads, and picnics. My own favorite was the 2012 Viognier. Its floral aromas and notes of peach and lemon zest led to a lengthier finish. This is a nice wine to have around if dining al fresco with seafood, poultry or pork on the menu.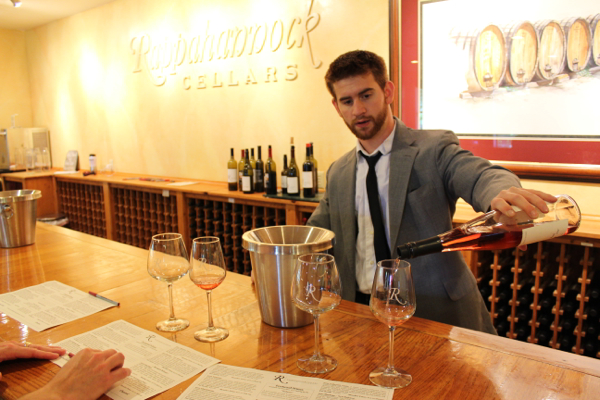 Summertime is a fun time to visit Virginia wineries. Magnolias and honeysuckle scent the air, and butterflies flutter about the vineyards. Plan a visit to these wineries to find your own summer wines, and enjoy summer's flora and fauna while sipping a glass of at the winery. Of course, be sure to mention that Virginia Wine Time sent you.