Lost Creek Vineyards and Winery is experiencing a rebirth under new ownership, and the winery's fliers declare a "new look, new wines, new style." We met co-owner Aimee Henckle at the winery to receive a tour and tasting of the new Lost Creek Vineyards and Winery to determine if indeed a new direction was taking place. At the end, we concluded that indeed a new Lost Creek Vineyards and Winery was born.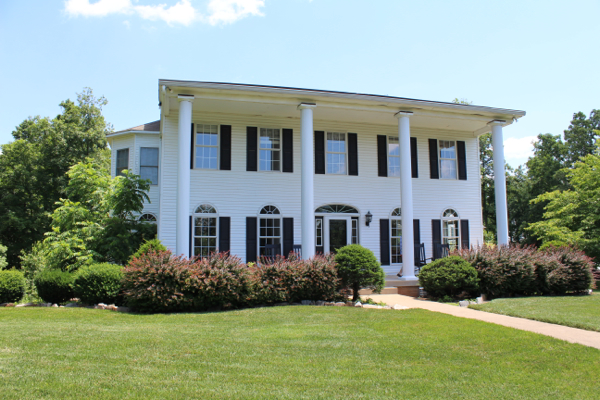 We met Aimee at the Harvest House, the facility that once served as the home for the previous owners but now re-purposed for club members and events. Aimee and her husband Todd bought Lost Creek last year; they got the wine bug several years ago while visiting the wine regions of Bordeaux and Napa. They also explored wineries in Oregon and contemplated a go at winemaking in the Portland area. However, the couple eventually wanted to part of an emerging wine region with all of its challenges, and Virginia seemed to fit the bill. Aimee and Todd visited Virginia wineries and were particularly inspired by Jordan Harris, winemaker at Tarara. In fact, their experiences with Harris' wines encouraged them to pursue the purchase of Lost Creek Winery.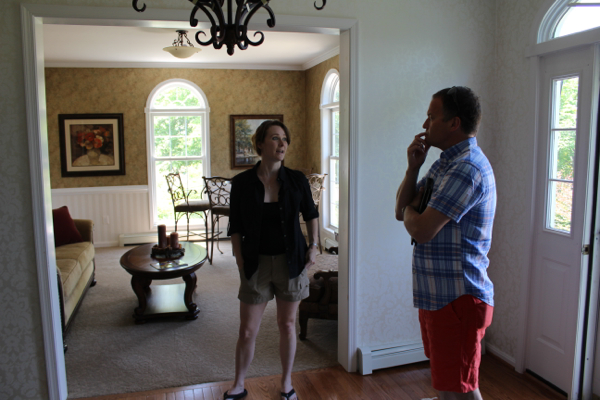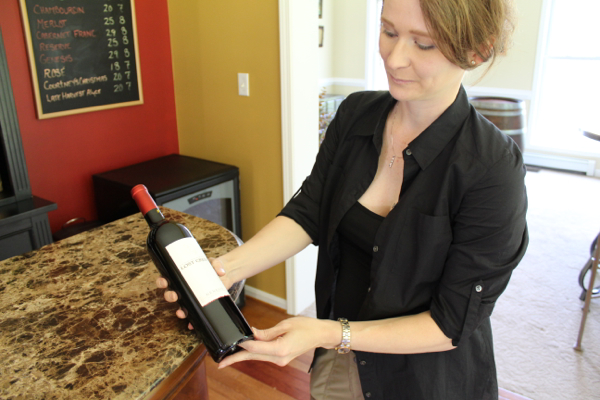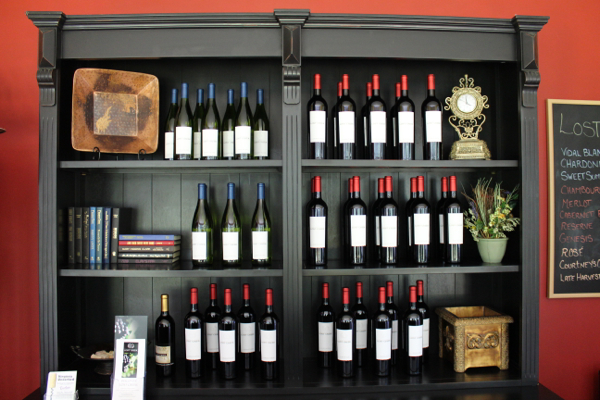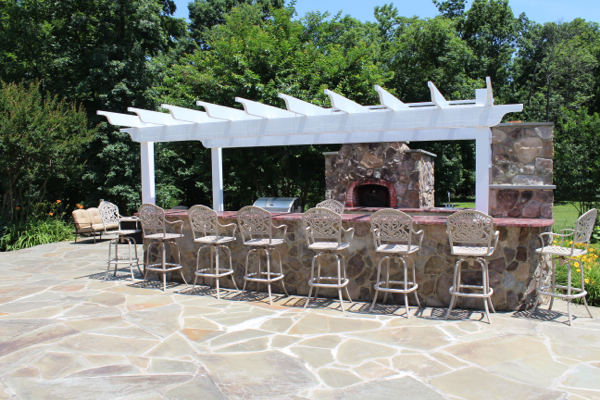 There is no doubt that the Harvest House will provide club members with an comfy yet elegant environment in which to appreciate the new wines at Lost Creek Vineyards and Winery. An open floor plan, earth-toned walls and gleaming hard wood floors highlight the well-appointed facility. Aimee shared with us that the new focus at Lost Creek will be on Bordeaux-style dry wines, and these will be sampled at the Harvest House's all-wood bar. An open indoor kitchen and outdoor grill complete with brick oven will allow for cooking classes and other culinary events to be held at the House.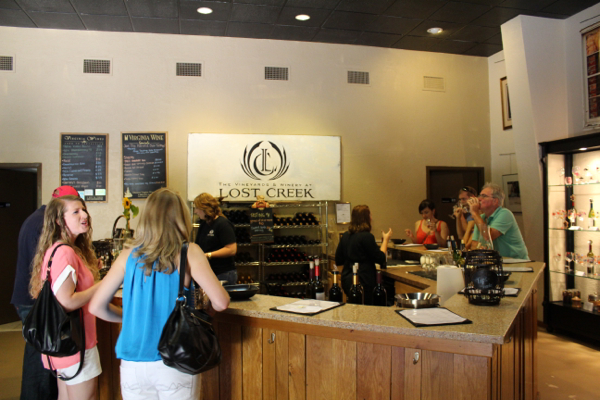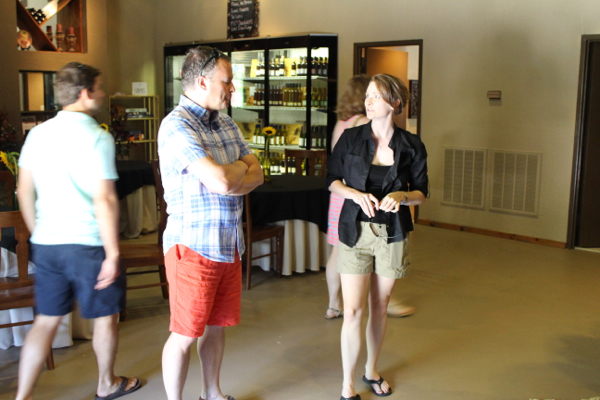 From the Harvest House, Aimee led us to the tasting room for a sample of current releases at the new Lost Creek Vineyards and Winery. New wines and new style were not understatements. Readers may recall that the old Lost Creek produced mostly sweet wines made in stainless steel tanks. The sugar bowl has been put away, and French oak barrels can now be found in barrel room. Furthermore, Doukenie winemaker Sebastien Marquet serves as the consulting winemaker, and he brings to the new Lost Creek not only a background in French winemaking but also experience with the challenges of winemaking in Virginia. The results of these changes spoke for themselves. A new dry Vidal Blanc 2012 was made from estate- grown grapes and fermented in stainless steel tanks. Melon notes and a refreshing minerality made for a perfect summer wine. Our favorite white, though, was the Chardonnay 2012 that was also done in stainless steel tanks. Honey, pear and citrus notes were evident; yes, we noted a nice minerality here too. And yes, no sugar added! Sweet wine lovers need not despair as the Serenity (made from Vidal Blanc) boasts 1.5% residual sugar and its bright fruity characteristics are destined to please sippers with a sweeter palate.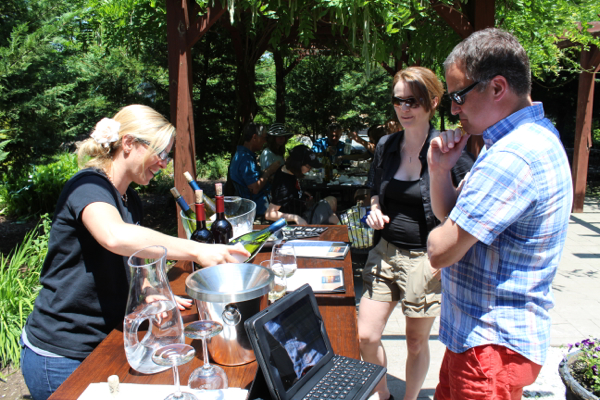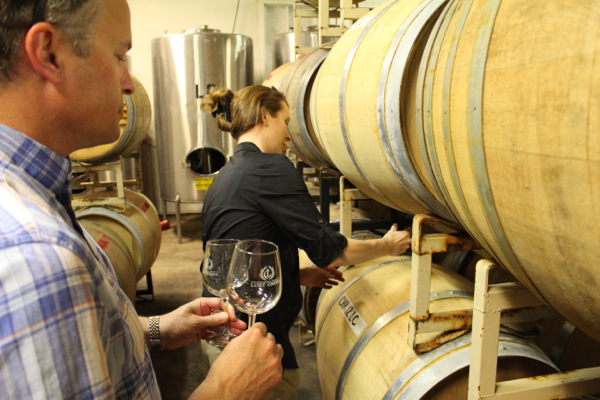 On to the reds, and the first one was our favorite, the 2011 Cabernet Franc. Aged 14 months in French oak barrels, it presented a smoky nose with cherry notes and tobacco aromas; spice elements reminded us that indeed we tasted Cabernet Franc. The final red wine was likewise well made, and that was the Genesis 2011, a blend of Tannat, Cabernet Franc, and Petit Verdot. Aged 18 months in French oak barrels, we detected a whiff of violet with dark plum flavors and earthy/spicy aromas.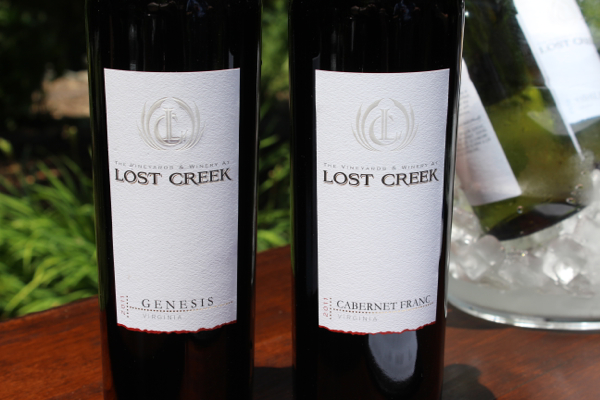 And so the Genesis 2011 ended our tasting, and it confirmed for us that this is indeed a reborn Lost Creek Vineyards and Winery. Aimee shared with us that future plans include the release of a barrel-aged Chardonnay; in fact, we got to sample this one, and it will be quite good upon release. Expanded wine production is also on the agenda, and more planting in the vineyard will boost acres planted in vines from 16 to 21. Also, Lost Creek is now part of a new Potomac cluster that includes Tarara and Fabbioli Cellars—good company to keep!
With our tour and tasting done, we decided to each enjoy a glass of our favorites, the Chardonnay and the Cabernet Franc; guitarist Nate Davis provided soothing entertainment on a gorgeous late spring afternoon. We plan to visit Lost Creek very soon, and we encourage readers to experience the "new look, new wines, and new style" at Lost Creek Vineyards and Winery. Mention that Virginia Wine Time sent you.