We conclude our wrap up of our late May trip to the Monticello area with write-ups of Barbousrville Vineyards and Lazy Days Winery.
Barboursville Vineyards: We always enjoy the wines at Barboursville Vineyards, and we found a few favorites this time around. Of the white wines, we were both pleased with the Sauvignon Blanc 2012 with its characteristic citrus notes and whiff of fresh grass. A crisp finish makes for a perfect wine for the summer. Of the red wines, I was impressed with the Nebbiolo Reserve 2009; notes of violet, dark cherry, and sweet tobacco were evident with this fuller-bodied wine. The Octagon 2008 was also special with rich berry flavors and earthy elements. This, however, was not the Octagon edition that won the Governor's Cup. That one will be released later in the summer.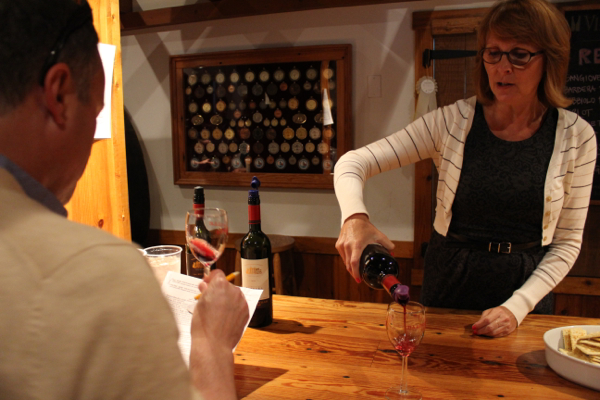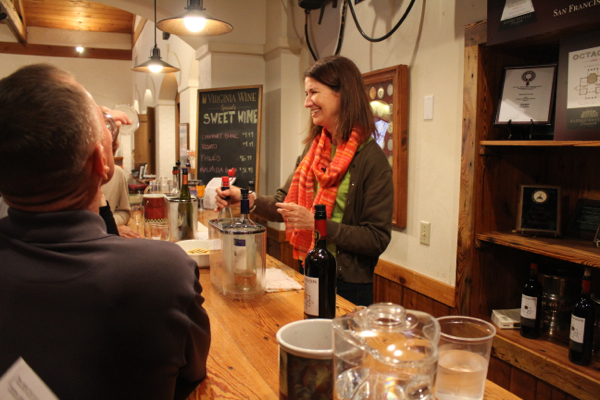 On another note, we could not help but notice that the acclaimed wines at Barboursville are attracting ever-larger crowds, and it may be time for the tasting room managers to consider another system for tasting wines at Barboursville. The current conveyer belt system is simply not conducive to an engaging tasting experience. We like to ask questions and interact with the tasting associate, but on this occasion it simply was not possible. We also had the misfortune of being lumped with a large gaggle of silly bridesmaids, and chatting about the oak nuances of the Cabernet Reserve was not on their agenda. We will return to Barboursville Vineyards, of course, but we will make certain to visit as early in the day as possible.
Lazy Days Winery: This winery is located in Amherst and not far from Ankida Ridge Vineyard. The Chardonnay 2012 was a favorite and presented ripe pear aromas and flavors; some aging in neutral oak imparts a subtle buttery feel. Nice to sip on a hot day or with light cheeses and salads! Paul enjoyed the Merlot 2010 and noted smoky aromas with cherry flavors and a bit of spice at the end. He also appreciated its smooth tannins.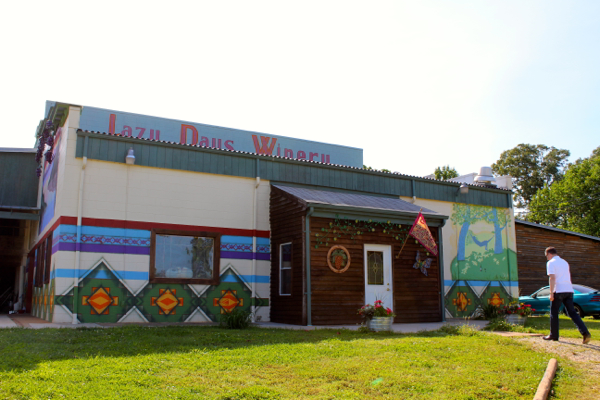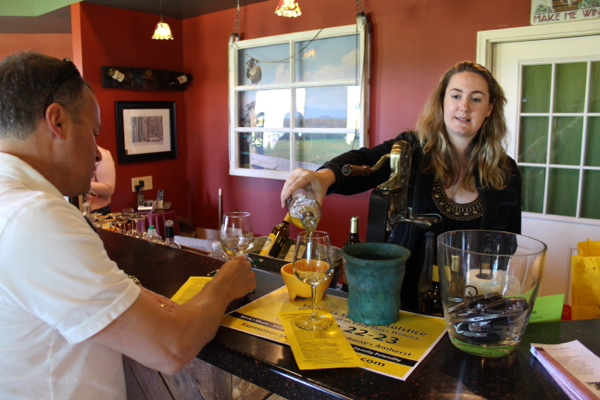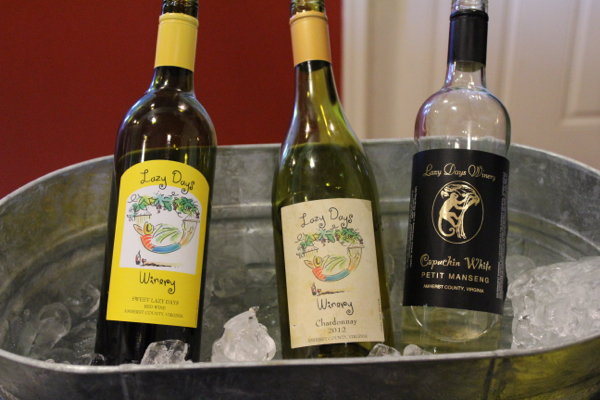 We must admit that we visited Lazy Days at the end of the day, and we did not spend as much time there as usual. The tasting staff was very friendly, too. All the more reason to visit at a later time!
Plan a visit to Barboursville Vineyards and Lazy Days Winery, and mention that Virginia Wine Time sent you.