Winemaker Jake Busching established a reputation for crafting excellent wines at Pollak Vineyards. Jake is now the winemaker at Grace Estate, the winery associated with Mt. Juliet Vineyard. We recently met with Jake to chat about his new venture and of course, to sample the wines at Grace Estate.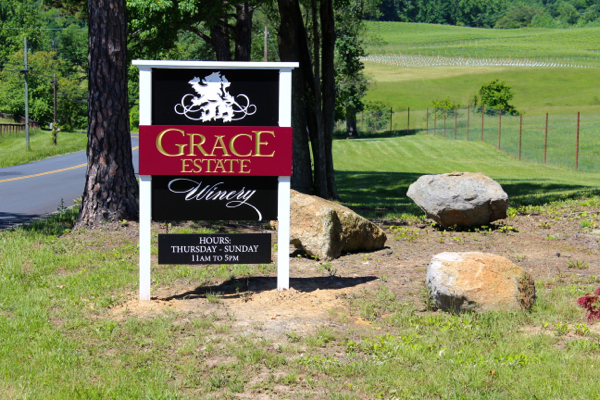 On a lovely morning (and yes with cicadas at full throttle), Jake gave us a driving tour of the Mt Juliet vineyard that earned its reputation for being one of the first to widely plant Viognier. In addition, chardonnay and all of the Bordeaux red varietals are grown in the vineyard. One of Jake's primary tasks upon arrival at the estate was to rehabilitate the vineyard, and this included better management of the vigor in the vineyard and replacing vines that were no longer productive. An experimental vineyard now grows Chenin Blanc and Pinotage. Other new plantings include Sauvignon Blanc and Pinot Gris. The goal is to maximize the vineyard's site that boasts elevations of between 750 and 1000 feet.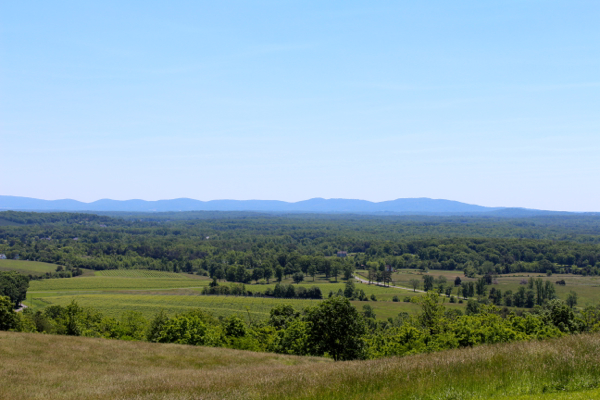 From the vineyard, Jake drove us to the very peak of the estate where we beheld a breathtaking view of the mountains, valleys, and everything else in between. It was truly stunning to behold! An unoccupied mansion overlooks the view, and this may indeed be used in the future as a tasting or events facility. This may be the ultimate destination to view fall colors, too.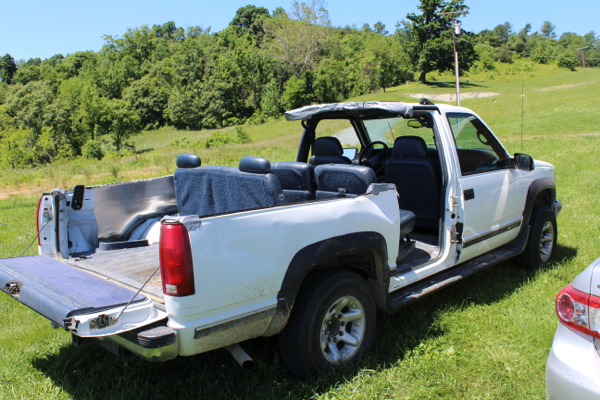 Our next stop was the barrel room, and Jake allowed a chance to preview upcoming 2012 releases. Look for several of these to be hitmakers at Grace Estate. The 2012 Chardonnay, aged in French oak barrels, was an immediate favorite of mine. It possessed characteristic pear and apple notes with a fuller mouth feel and softer oak nuances to create a classic Old World Chardonnay. We also got a sample of the evolving red wines. My own faves included the Merlot that Jake is actually aging in two barrels—neutral oak and newer oak barrels. These will be blended to produce the ultimate product—a fruity yet more complex Merlot with earthy/spicy elements. My other favorites included the Petit Verdot and a Tannat complete with chewy tannins. Paul enjoyed the Merlot (of course) as well as the Petit Verdot, but he was also intrigued with the Malbec and its violet notes.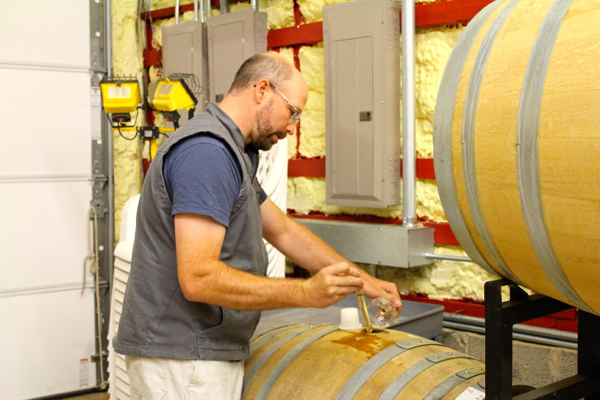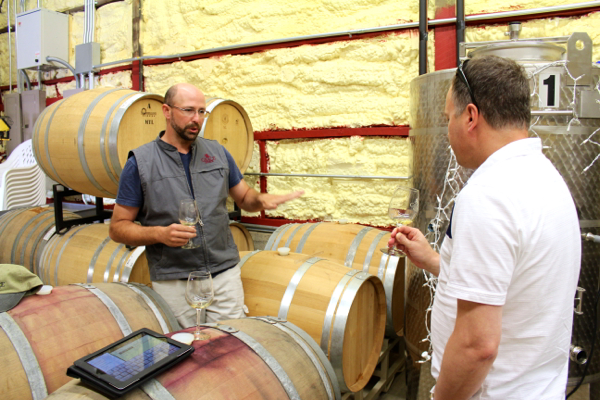 Of course, we also got to taste the current releases being poured in the tasting room. This is the time of year when we seek out summer wines, and the steel fermented 2012 Viognier seemed destined for the wine rack. Floral aromas, peach notes and a crisp feel beg for a shellfish dinner. Our friend Michael Tyler, the lover of sweeter wines, would prefer the off dry 2010 Le Gras Cuve, a fruity blend of Chardonnay, Viognier and Petit Manseng. Strip steaks on the grill? The 2010 Cabernet Sauvignon should fit the bill. Blended with 20% Merlot, this one offers dark fruit flavors, tobacco notes, and a lengthy finish. Paul replenished his stock of 3, the result of Jake Busching's collaboration with Mathieu Finot of King Family Vineyard and Emily Pelton of Veritas. In addition to the 2010 vintage of 3 (a blend of 1/3 Merlot, 1/3 Petit Verdot, and 1/3 Cabernet Franc), Paul nabbed a bottle of the 2012 vintage that is white. This blend includes 1/3 Viognier, 1/3 Chardonnay, and 1/3 Petit Manseng.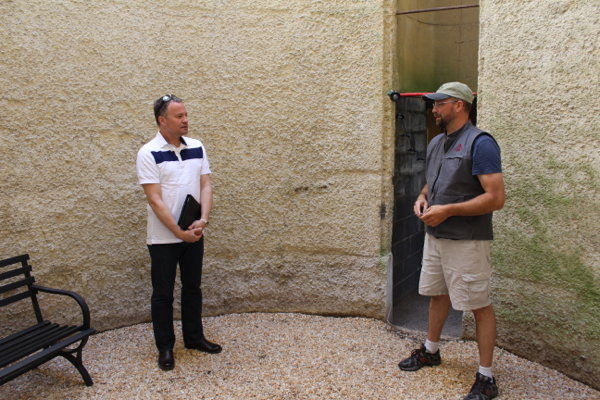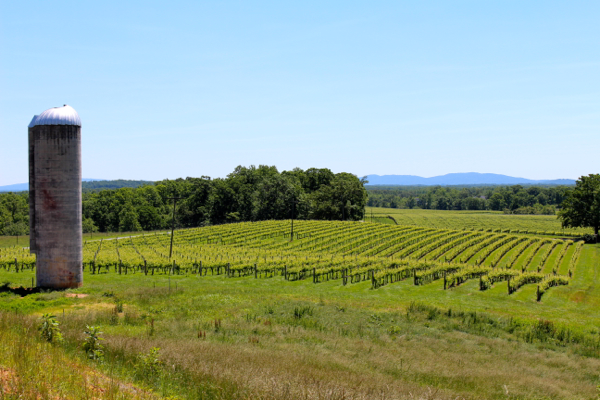 We are always impressed with Jake Busching's passion for winemaking, and we envision great things at Grace Estate with Jake at the helm. We intend to return to Grace Estate to stay updated on the latest developments and wine releases. In the meantime, plan a visit to Grace Estate, and mention that Virginia Wine time sent you.