Our second stop on Wine Tourism Day was Chrysalis Vineyards. Warren's parents hadn't been there yet and it was close to Boxwood so we decided to take them there. Tastings at Chrysalis are so popular that they now have timed tastings. Upon entering the tasting room we signed up for the 1:30 tasting. We had a few minutes to kill so we walked around and showed Warren's parents the grounds.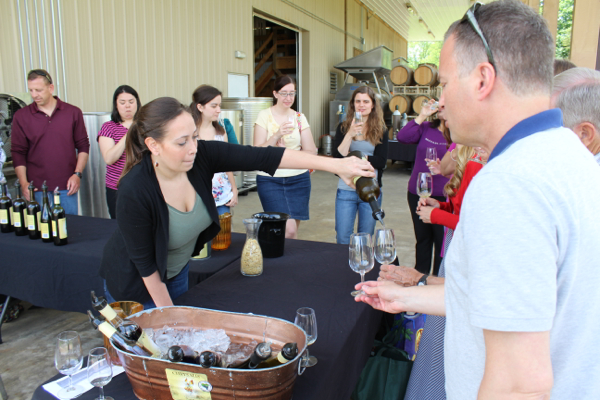 As usual, our tasting started with the white wines. The three of were split on our favorite white. I preferred the 2011 Chardonnay. I enjoyed the stainless steel crisp edge with notes of green apple, minerality. Warren favored the 2011 Albarino with it's notes of apricot, peach, and tartness. Warren's father enjoyed the 2011 Viognier with its floral notes, creamy mouth feel, and toasted nut finish. While we had our favorite whites, these would all make wonderful summer sippers.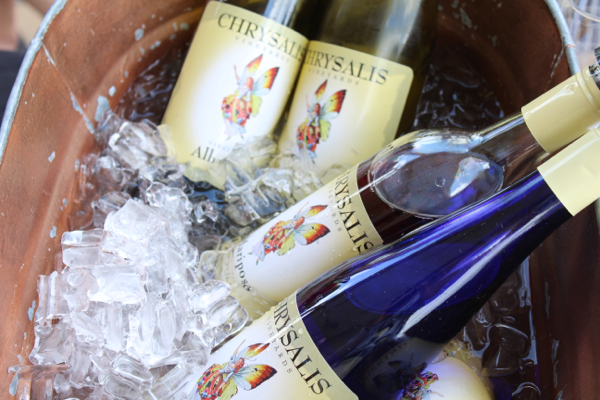 We moved on to the reds and again we were split but this time Warren and I selected the same favorite red. We both enjoyed the 2009 Petit Verdot. We noted blackberry, cherry, firm acids, and solid tannic finish. Warren's father enjoyed the 2011 Barrel Select Norton. He enjoyed the jammy flavors of cherry, blueberry and blackberry. He was thinking of food items to pair with this wine.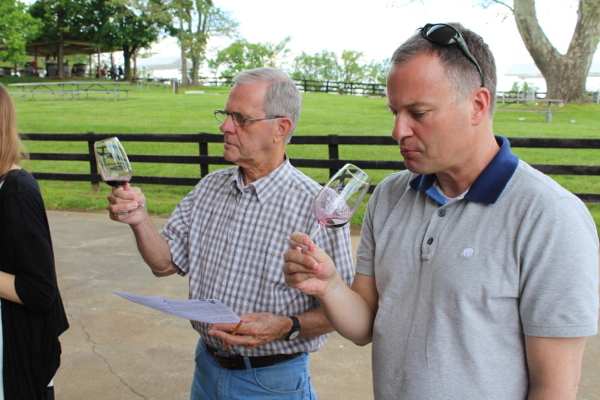 With our tasting complete and our favorites recorded, we selected a bottle of the 2011 Albarino to enjoy with lunch items while enjoying the view of the vineyards. After lunch we purchased a few of our favorites and said our goodbyes. We will return to Chrysalis soon and encourage you to do the same. And when you do, tell them Virginia Wine Time sent you!