Saturday, May 11th was Wine Tourism Day across the country. Of course we had to be part of this day. Luckily Warren's parents were in town as well. We decided to take them to a few wineries they hadn't been to before. The first winery we took them to was Boxwood Estate Winery.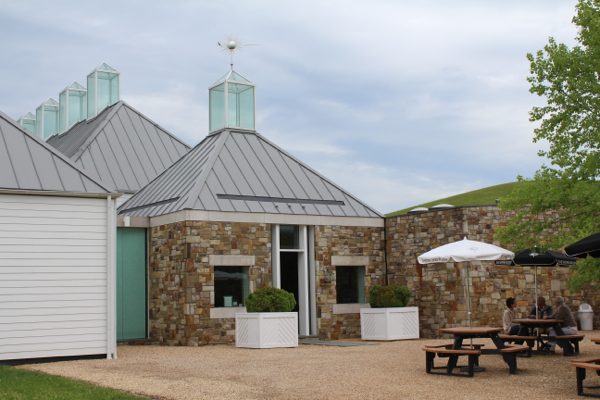 Warren's parents were impressed with the beautifully designed tasting room and winery building. We've always thought it was one of the best we've seen. We conducted our tasting at the circular tasting bar right inside the building. Warren's father joined Warren and I during the tasting. All three of us really enjoyed the 2012 Rose with it's crisp edge, strawberry and white peach flavors, and the long finish.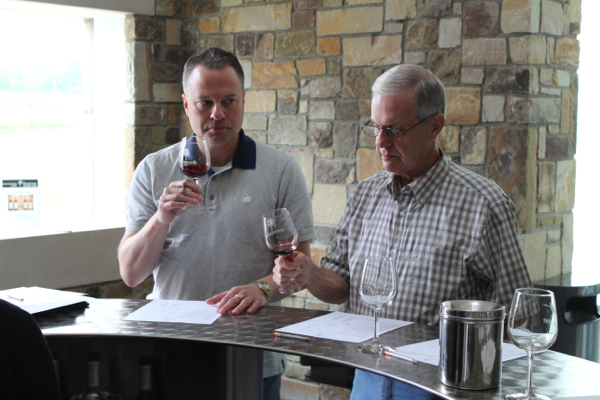 The reds were a different story. Warren's father found a favorite different from ours. Warren's father favored the 2009 Topiary. He enjoyed the pepper and tobacco notes. Warren and I favored the 2010 Boxwood. We noted dried herb, tobacco, and mineral notes. We thought it was a bit young still and enjoyed it now but think it will be even better in a year or so.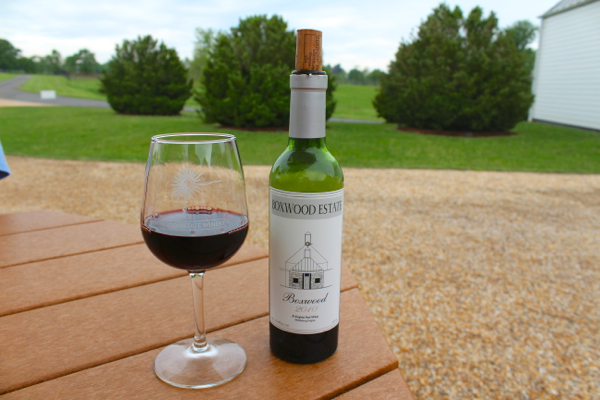 After our tasting Warren's father and I shared a half bottle of the 2010 Boxwood and Warren enjoyed a glass of the 2012 Rose. Even though there was a light sprinkle in the air, we did enjoy our wine at the picnic tables with a nice view of the vineyards. Before leaving we purchased some of our favorite wines. Our first stop on Wine Tourism Day was a success. When you next visit Boxwood, tell them Virginia Wine Time sent you!