We hadn't visited Miracle Valley for more than a year. It was time to check out the changes and find out what was new. Upon driving up to the winery we noticed the new pavilion. Since we follow Miracle Valley on Facebook we knew they were opening the pavilion the weekend we visited.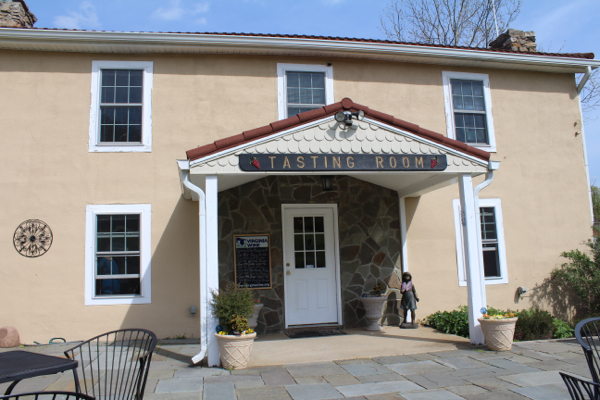 There was a good crowd enjoying the live music and the wines under the pavilion and on the stone patio. We entered the tasting room and joined the crowd at the tasting bar. Our tasting soon began and we worked through the tasting menu. Our favorite on the menu was the 2010 Reserve Chardonnay. We noted pear, pineapple, and a hint of fig. We decided to enjoy a glass on the patio while listening to the live music.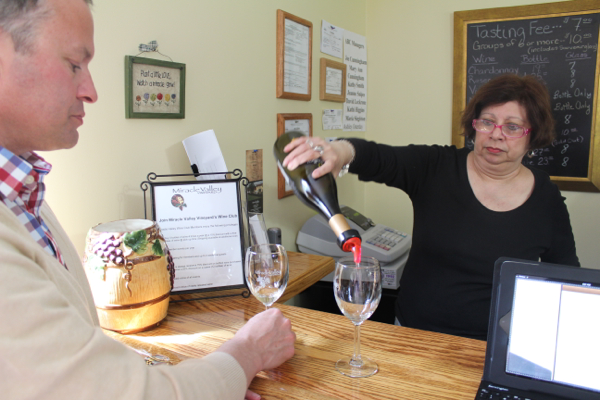 While talking with our tasting associate we found out about new wines that will be released this summer. The very popular Sweet Michelle will return in the summer months as well as the Symphony Dessert Wine. A new port style wine will be released as well. We look forward to the new releases. If you haven't been to Miracle Valley lately, it's time to plan a visit. And when you do, tell them Virginia Wine Time sent you!