The last weekend of March was very chilly, but that did not deter us from partaking in a barrel tasting at Philip Carter Winery. We also got to sample the very special 2010 Cleve and the newly released 2012 Rose called Rosewell. An extra highlight of our visit, though, had to be the personal barrel tasting conducted by winemaker and native Virginian Jeremy Ligon.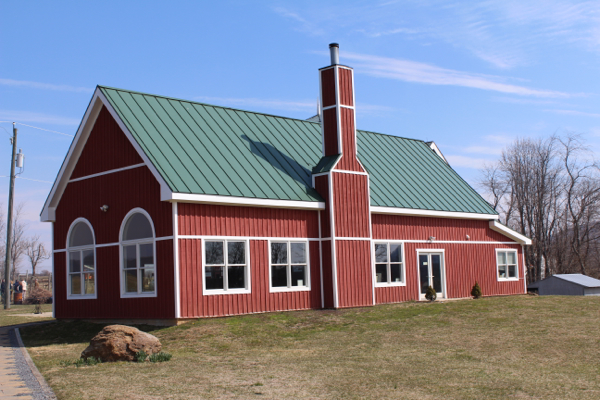 Our purpose for visiting Philip Carter Winery was indeed to sample the 2010 Cleve. Why? It just won a gold medal at the Virginia Governor's Cup, and we are determined to try each gold medal winner as they are released to the public. The Cleve line is usually a blend, and this award-winner was a 50-50 mix of Tannat and Petit Verdot. The 2010 harvest in Virginia was one for the record books, and we expect this particular wine to age quite nicely. It possessed a smoky nose with dark fruit elements and a bit of caramel to finish; we noted firm tannins too. I purchased a bottle to rest on the wine rack and will serve with roasted meat. However, for more immediate consumption, we enjoyed the 2012 Rosewell, a dry rose wine made from Tinta Cao grapes and named after the Rosewell mansion that became home to one of Robert Carter's daughter's, Judith Carter. Floral notes and strawberry flavors along with a crisp acidity make for a wine that is both refreshing and versatile. Stock up on the Rosewell and enjoy during the warmer months!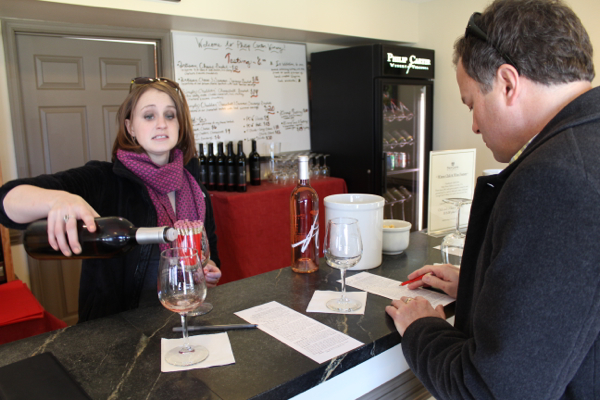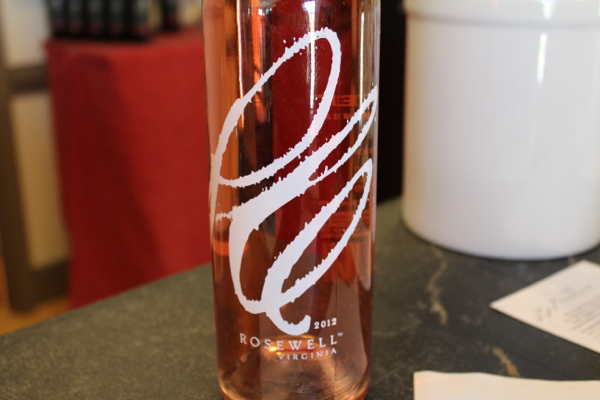 Our visit to Philip Carter coincided with a weekly program during March that featured barrel tastings each Saturday. We just happened to be there on the last Saturday of the program; of course, we just had to participate. Lucky for us, winemaker Jeremy Ligon was on hand to conduct our tasting. Jeremy has been at the winemaking helm at Philip Carter for a year, and he certainly has a vision for Philip Carter wines. We sampled 2012 Chardonnays in both neutral and newer French oak barrels, 2011Bordeaux-style blends, four 2012 Cabernet Francs pulled from both neutral and new oak barrels, and a Cabernet Sauvignon. Jeremy's goal is to blend the unblended wines to produce more nuanced and complex wines. The Cabernet Franc samples, for example, ranged from soft and fruity to smoky and earthy depending on whether they were aging in neutral or newer oak barrels. Jeremy anticipates blending these to produce more balanced yet complex wines that beg for another sip.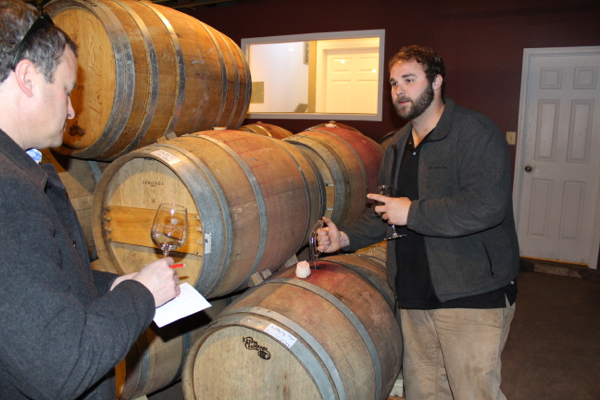 We also learned from Jeremy that a Viognier will be released this month, and future plantings in the vineyard will include Tannat and Petit Verdot. A follow up to the 2010 Cleve will be a tough order; however, we have no doubt that Jeremy Ligon is up to the task.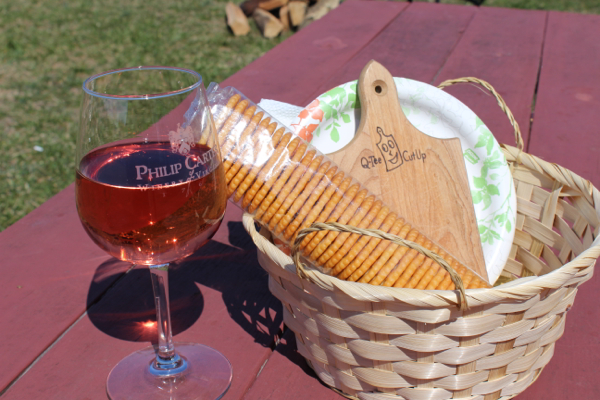 We did linger for a bit at Philip Carter Winery and shared a glass of the 2012 Rosewell. Fire pits warmed the air, so it felt just fine sitting outside and nibbling on cheese as we sipped away. Now that spring is in the air, why not plan a visit to Philip Carter Winery? And when you do, mention that Virginia Wine Time sent you!