On our recent trip to Charlottesville we stopped at another one of our favorite wineries, King Family Vineyards. We have been familiar with Matthieu Finot's wines for a few years now and absolutely love them. Whenever we visit, we enjoy all the wines on the tasting menu.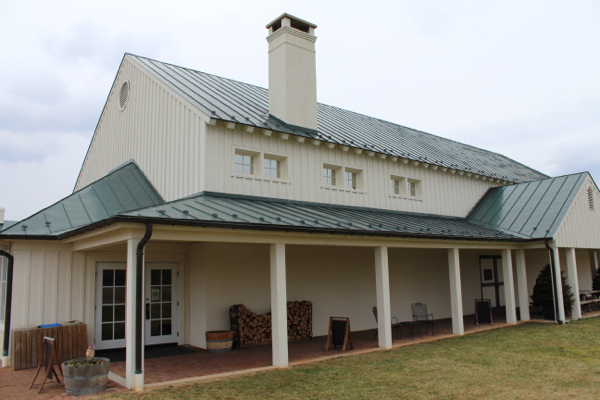 We are not the only ones who enjoy Matthieu's wines. When we entered the tasting room it was packed with tasters. Every spot at the multiple tasting bars was filled. We waited our turn and then found a spot at one of the tasting bars.
It was very difficult to find a favorite white wine. Warren enjoyed the 2012 Roseland with fuller feel, pear notes and partial malolactic fermentation. I enjoyed the 2011 Viognier. It was crisp and clean, with a wonderful floral nose and notes of melon and peach. We also both enjoyed the 2012 Crose which was full of strawberry, melon, and citrus notes. Of course we thought of concerts on the lawn at Wolf Trap while tasting this one.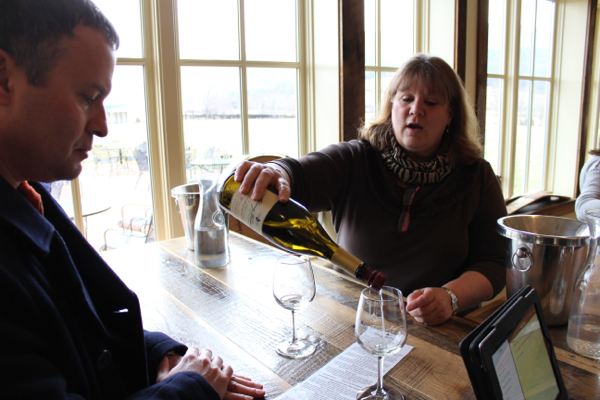 Once again it was tough to pick a favorite red. We enjoyed both the 2011 Cabernet Franc and the 2011 Merlot. We were lucky enough to get a taste of the 2010 Petit Verdot. This one became our favorite. We really enjoyed the black cherry, plum, berry notes and picked up on some tobacco. This is a big red that could easily age on your wine rack.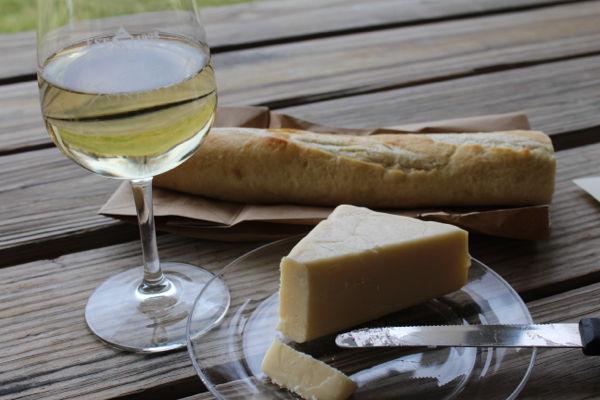 After our tasting we enjoyed some cheese and baguette with a glass of the 2011 Viognier. We then purchased some of our favorites before leaving. If you haven't been to King Family lately, it's probably time to plan a trip. And when you do visit, tell them Virginia Wine Time sent you!