On our recent three day weekend trip to Charlottesville we stopped at one of our favorites, Pollak Vineyards. We were there last September but always enjoy our time at Pollak so we stopped by again. Plus, it's always good opportunity to pick up some much needed white wines. For some reason, my white wine rack always needs some restocking.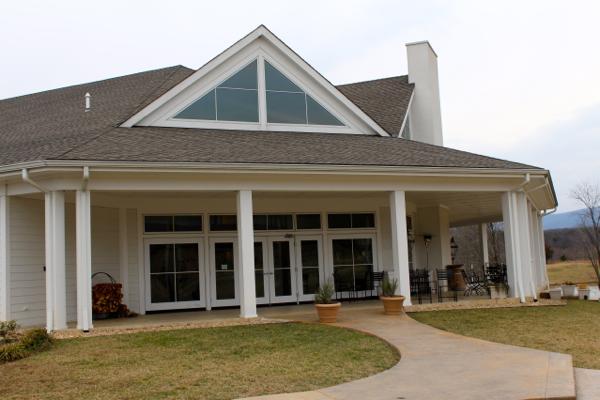 We always get a warm family feeling when we enter the tasting room and see so many familiar faces. Selecting our favorites from the tasting menu is always difficult because we enjoy all the Pollak wines. This time around though we were able to pick a few. Of the whites we really enjoyed the 2011 Viognier. Warren really enjoyed this one last time but I thought it had changed somewhat in the bottle and I really enjoyed it this time as well. We both noted the peach, apricot, and honeysuckle notes. Even though this was my favorite white of the day, I did end up leaving with a half case of the white wines. You can never have too many choices when looking for a white wine to serve.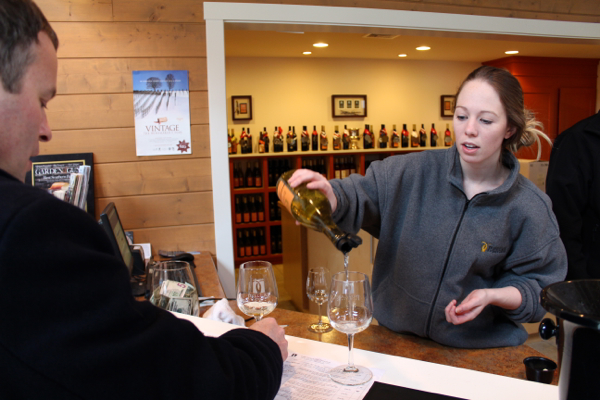 Not surprisingly, some 2012 wines are beginning to appear and Pollak just recently released their 2012 Rose. While we aren't necessarily looking for Rose at this time of the year, we certainly thought about summer concerts while sipping this Rose. We noted strawberry and spice with a smooth mouth feel. It was created with Cabernet Franc. Nice job, Benoit!
As you may be aware, Pollak won a gold medal in the Governor's Cup for their 2009 Cabernet Franc Reserve. We were interested to taste the 2010 Cabernet Franc to see how it was developing. We really enjoyed this one back in September. The 2010 Cabernet Franc was again our favorite red. The blackberry, raspberry, and dark chocolate notes danced around on our palates with delight. This one may be our favorite for some time to come.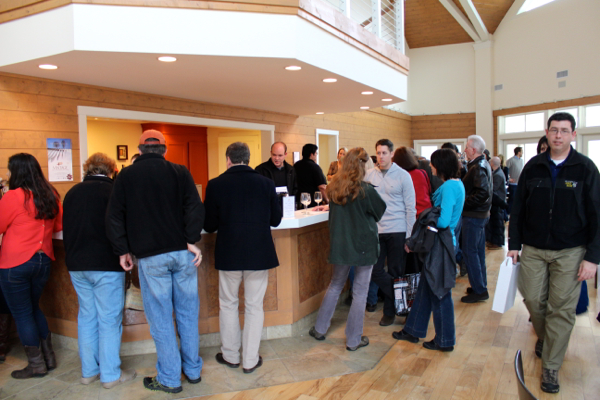 Even though the 2010 Petit Verdot isn't normally on the tasting menu, they had a bottle open and offered us a taste. We thoroughly enjoyed it. We noted plum, blackberry, and dust. It's a bit hot and a bit tannic right now but in time this is going to be a perfect wine. As we often do, we thought of food while tasting this one.
With our tasting complete, our conversations ended, we enjoyed a glass of the 2010 Cabernet Franc with a baguette while enjoying the fire in the tasting room. Before leaving we purchased more than half a case of wine to add to our wine racks. If you haven't been to Pollak Vineyards recently, it's time to plan a trip soon. And be sure to tell them Virginia Wine Time sent you!