Our trek through the wine trails in the Charlottesville area brought us to First Colony Winery. A sign that declared, "new owners" intrigued us, and we knew that we had to get the scoop.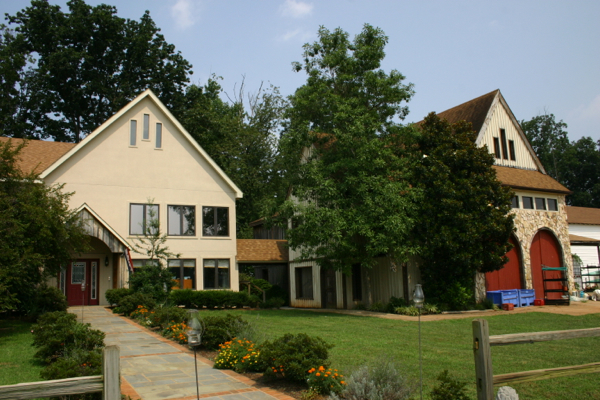 No sooner had we approached the tasting bar, new owners Heather and Bruce Spiess extended their greetings to us. They were also gracious enough to answer all of our questions, too. Heather and Bruce and Jeff Miller had just recently purchased the winery and vineyard; although they live in the Richmond area, they felt a need to rescue First Colony, a winery that had a special connection to them. Their son, Austin, works at First Colony as a vineyard manager, and according to Heather, his hands had "touched every vine on the property." This personal connection inspired them to purchase the property and to create a new vision for future success.
The first phase of this new vision is to focus on the wines and to improve their quality. Jason Hayman will remain at the helm as winemaker but in a new production facility that will offer an improved environment for winemaking. A special thatched roof will cover the facility to create a unique element. New barrels are already on order, and the vineyards will include new plantings that take advantage of First Colony's own micro-climate. Bruce even envisions an experimental lot that will allow the winemaker to consider Italian varietals.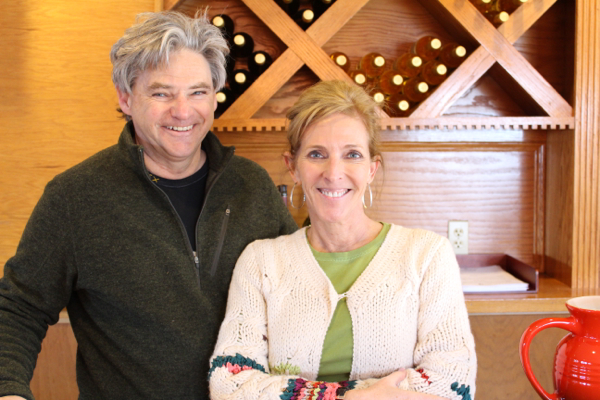 The next phase will then be the construction of a new tasting room, and this will begin once the production facility is completed. Heather and Bruce foresee a tasting room that will be a bit more expansive yet welcoming to customers. Design features will allow tasters to take advantage of First Colony's scenic view; in fact, Paul took a quick tour of the outdoor trail to snap picture of birds as they fluttered by his camera lens. Fans of the First Colony name, though may have to make an adjustment as a name change may also be in the future.
Owning and operating a winery is tough work, and Heather and Bruce, a physician, still maintain jobs in Richmond. However, we did not doubt their commitment to this new venture; their enthusiasm was almost contagious, and we felt excited for them. Indeed, they already have wines to help them move forward. Our own favorites were the upcoming 2011 Estate Reserve Chardonnay that was lighter on the oak and more generous with fruit notes such as coconut, citrus and melon. The 1670 Port made from the Touriga grape and fortified with brandy should prove to be an elegant way to end a dinner party, and maybe partner with a dense chocolate dessert.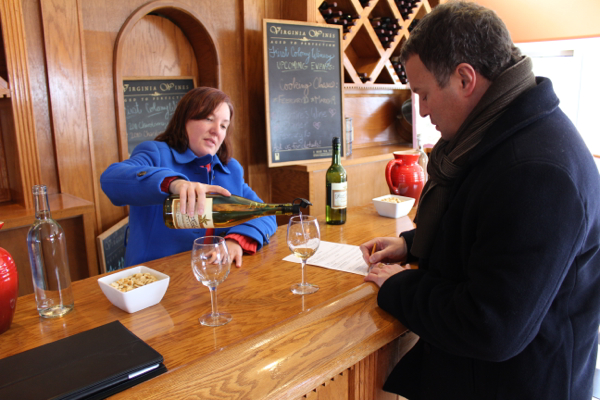 We will keep abreast of developments at First Colony Winery; in the meantime, be certain to stop by and meet the new owners of First Colony Winery. Mention that Virginia Wine Time sent you.