Tarara Vineyards just received news that three of the winery's red wines earned 90 points in Wine Enthusiast magazine. These wines include the Cabernet Franc 2010, Tranquility Red 2010, and the CasaNova 2010. We recently visited the Tarara tasting room and can attest to the quality wines produced by winemaker Jordan Harris. We've become big fans of the nova series of wines, too.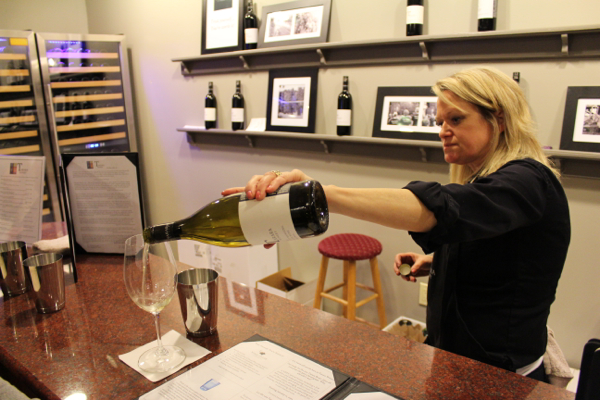 Jordan Harris was kind enough to answer our questions about the 2012 harvest and to reveal his expectations for the 2012 vintage. We hope that this will be the first in a series of several articles about the 2012 harvest, and we have been polling winemakers from various regions of the state about the 2012 season. Tarara Winery is located in the Northern region in Loudoun County. A huge THANK YOU to Jordan Harris for answering our questions!
How would you describe the 2012 growing season for:
White Grapes?
Overall I think that n most of the white varieties will really shine in 2012. I am finding the acidities are really crisp but are balanced with some of the best flavor development I have seen here including 2010 and 2007. They are wines that show a true sense of terroir by having very ripe characters but structures that still allow for minerality and freshness to shine. We only processed Chardonnay, Viognier and Rkatsiteli for whites in 2012. The Chardonnay is leaner but with an abundance of character. I think they will be expressive out of the gate but will also be some of our most age worthy expressions I have made so far in Virginia. Viognier was a welcome return to having riper stone fruit, floral and exotic characters with a full creamy mouthfeel after 2011. While they have the tell-tale aromatics and fruit characters and creamy mouthfeel I think they also have the best acidity I have tasted for balance in quite some time. Rkats was a first for us so it is hard for me to have any comparative statements. We processed Rkats in three wildly different ways and got three wildly different wines. We did some as simple cool fermented stainless only wines, some we fermented on the skins to make an Orange wine with 30 days on the skins and some we did barrel fermented and aged with full Malo. I love all three, but learned I still have no idea what Rkats should be.
Red Grapes?
The reds were far more selective, but by no means any less successful. We had an extremely long growing season starting almost a month early. That meant the hang time was superb for us in pretty much every block we harvested resulting in more supple tannins, great flavor development and good color. There were a couple scattered rain events that did not effect our Nevaeh Vineyard as much as many other sites just due to the weather patterns around our site. Tranquility needed the most time given the rain that hit randomly at harvest and we always like to wait 7-10 days after a rain event before harvesting (not always possible, but it is a goal). Overall I find that the wines have a more claret like leanness, but more new world style fruit characters. They have the tannins of 2007, the acid of 2008 or 2009, and the flavor development of 2010. There are a couple blocks that weren't as exciting, but overall I think it was a great vintage for both reds and whites given the length of it assuming you had good vineyard management and reasonable yields.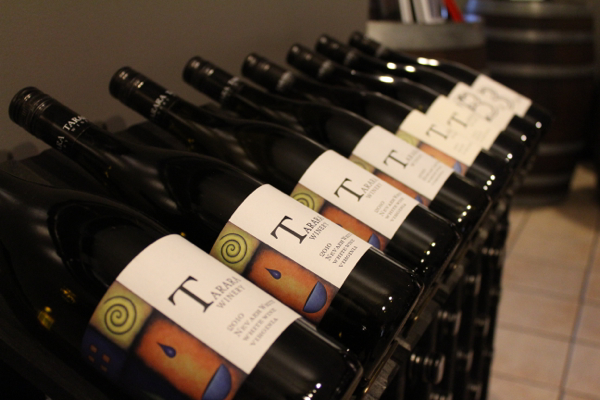 What factors contributed to the success/failure of the 2012 harvest?
The biggest helper was the early bud break and the fact that we did not get any severe frost damage. There were some blocks that had small amounts of frost that resulted not in shoot death, but simply a naturally lower yield which in my opinion was good. It meant for more balances and concentrated fruit in the end without the possibility of greed after the tough 2011 vintage. It was also a fairly moderate to cool year for most of the vintage except of the end of July and start of August when we hit 100 degrees for several days. The rain in most of our blocks nearing the end of the vintage I found refreshed the vines, but did not cause much of an issue with dilution if you were patient enough and your vineyard was healthy in the first place. It resulted in the ability to hang the fruit longer without having overly excessive sugars and better acidity then most years.
How does the 2012 harvest compare to previous harvests?
A somewhat stated above, 2012 is a year that will be held on its own. The long, moderate season allowed for the flavor development of 2010, tannin (both skins and seeds) of 2007, but the acidity and weight of 2008 or 2009. It is a true winemakers vintage in that I think the types of wines that are being tasted are those that we enjoy with complexity, structures and not wines that will overtake a meal. They are supple and almost lean but in a very good way.
What will the hallmarks of the 2012 wines?
This is the area that never really changes much for me here. Chardonnay and Viognier shined for the whites. Merlot and Syrah shined for the reds, although I am more partial to the Cabernet Franc we harvested from Nevaeh this year. I can only compare it to 2007 for quality in my mind for Cab Franc. I found with the midseason ripeners (Viognier, Chardonnay, Merlot and Syrah) and a little patience we were able to get some pretty incredible grapes that in my opinion will rival any vintage I have seen here.