I was asked at a recent dinner party about Virginia wines I had tasted in 2012 that were the most memorable. This could have been any wine that I tasted but not necessarily purchased in 2012. I gave a quick answer but then realized that more reflection time would have generated a list of favorite wines. I will list my top five white wines and top five red wines; these are memorable wines that I enjoyed last year but may have been purchased in previous years.
White Wines:
Afton Mountain 2010 Gewurztraminer
Glen Manor 2011 Sauvignon Blanc
Gray Ghost 2011 Adieu
Jefferson 2010 Reserve Chardonnay
Linden 2009 Hardscrabble Chardonnay
Red Wines:
Barboursville 2007 Reserve Cabernet Franc
Breaux 2005 Nebbiolo
Glen Manor 2009 Hodder Hill
Keswick 2009 Merlot
Pollak 2009 Cabernet Franc Reserve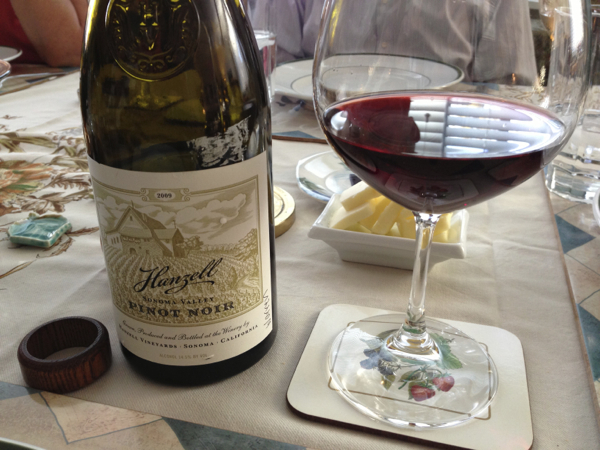 Favorite wines not produced in Virginia? Hanzell 2009 Pinot Noir, J Vineyards Brut Rose, and Silver Oak 2007 Cabernet Sauvignon top my list. The Champagne Mailly Grand Cru was another winner that made New Years' Eve very special. My most disappointing wine experience, though, was a 2004 French Burgundy that I had been saving for a special occasion; yes, it was rather expensive. I opened it before a dinner party to honor two guests who had just been married, and thankfully, I tasted it before it was poured. Yikes was it bad! Oxidized and funky were the only words to describe it. Heartbroken, I even tried decanting, but it could not be saved—it was done!
Feel free to share your own favorites in the comments section! Of course, plan a visit to any of the wonderful wineries listed in this post, and mention that Virginia Wine Time sent you.