So we are back on the wine trails, and what better way to start than with a tasting at Boxwood Estate Winery? We had not been to Boxwood since it opened a tasting room on the estate last summer, and we knew that we were due for a visit.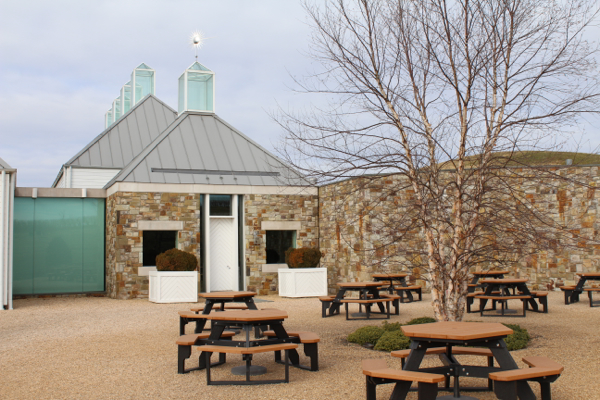 We were impressed with the seated tasting set up, and our tasting associate started us right away with our tasting. Five red wines were available for tasting, and three were from the 2010 vintage while the other two were from the 2009 vintage.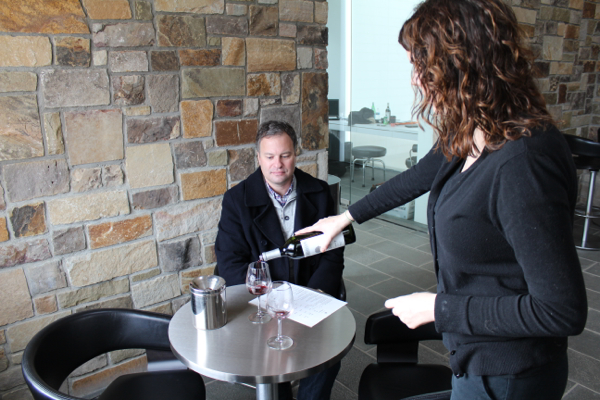 Overall, we were most impressed with the 2010 offerings. The 2010 Boxwood Estate Trellis, a blend dominated by Merlot (68%) and complimented by Malbec (18%) and Petit Verdot (14%) proved to be an accessible, medium-bodied wine with aromas of violet and cigar box. Flavors of cherry and nutmeg filled the mouth.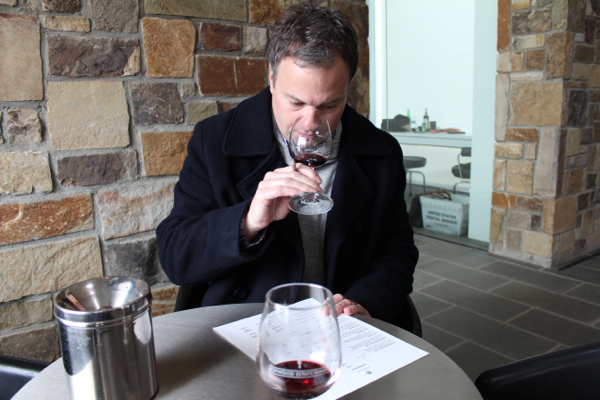 My own favorite was the 2010 Topiary, a blend of Cabernet Franc (61%) and Merlot (39%). Violet and tobacco notes were evident as well as aromas and flavors of raspberry and black pepper. An even more complex wine was the 2010 Boxwood, a blend of Cabernet Sauvignon (50%), Merlot (43%), and Petit Verdot (7%). Concentrated aromas of dark berries and plum along with undertones of licorice and cigar box made for a complex nose; similar flavors were noted in the mouth with an additional layer of blackberry. An elegant and age-worthy wine, I determined to add a bottle of the 2010 Boxwood to my own wine rack at home! Paul's favorite? The 2010 Boxwood.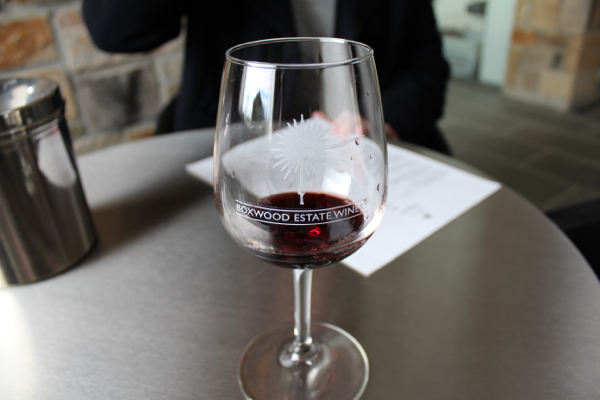 With our tasting completed, we decided to enjoy a glass of the 2010 Topiary while viewing the stark winter landscape from our seat near the window. Paul was armed with his new camera to take snapshots of barren trees reaching up to stark blue skies as well as the occasional hungry hawk soaring above to find an afternoon treat. We will return to Boxwood Estate Winery soon especially when we know that the new Rose will be released. Until then, plan a visit to Boxwood Estate Winery and mention that Virginia Wine Time sent you.