A few weeks ago we attended the Cellar Club pick up party at Breaux Vineyards. I was behind picking up my shipments so it was time to collect my bottles of club wines. Warren's parents were in town so we brought them with us to taste the wines and see the new events space that was previewed that weekend. Our wine friend Susan McHenry was there as well! It's always fun to enjoy wine events with friends and family.
At the pick up party we were able to taste the 2009 Barrel Select Nebbiolo. We noted violets, tobacco, and a spicy ending. We also tasted the Lineage Version 1. This is Breaux's first port style wine. I am not a big fan of ports but Warren tasted it and thinks it will be a excellent dessert wine for a future dinner party. During the pick up party we were also able to taste the 2011 Rose, the 2009 Meritage D-Block East, and the 2009 Merlot. I am a big fan of the 2009 Merlot and it was tasting even better this time. It has benefitted from time in the bottle. I'm sure it will only get better with time.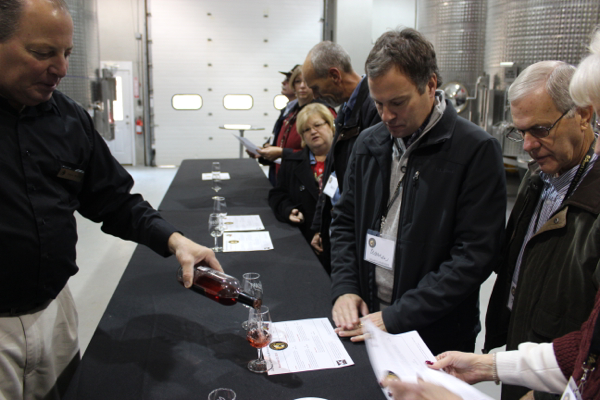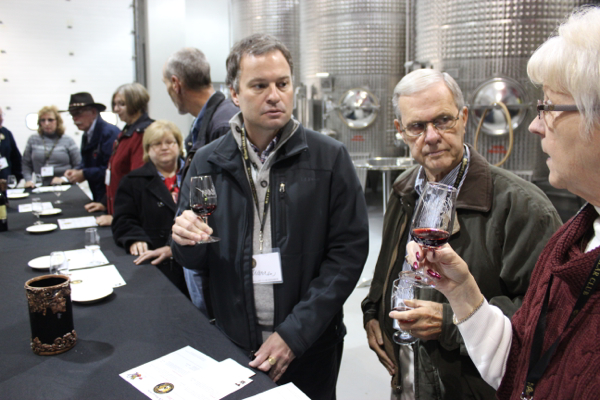 After our pick up party tasting, we were able to take a tour of the new events space. Besides a new production space, the building includes a private tasting cellar that is an English Pub-style area. This area will eventually be used to club events and private tastings. The flagship space is The Acadia. It's a huge room with a large fireplace, crystal chandeliers, and large windows with views of the vineyards. Everyone will be happy to hear there are PLENTY of new bathrooms! We are hoping to attend the first event in the new space in January, the Cabernet Vertical. Breaux is expanding and the expansion is beautiful. Here are some pictures from our tour.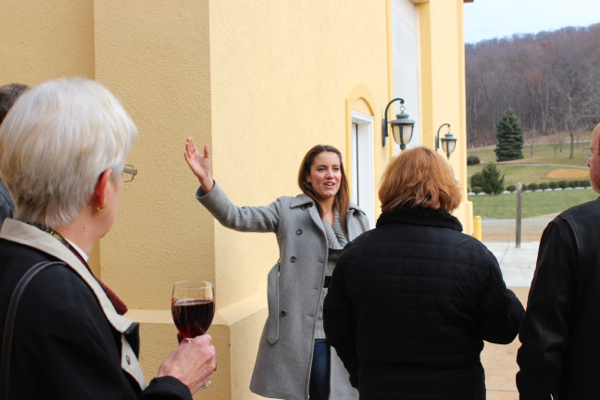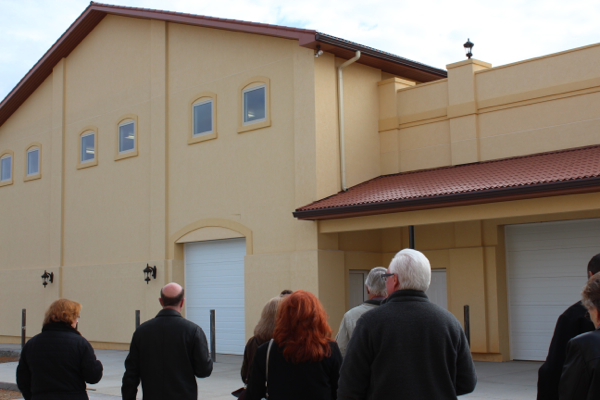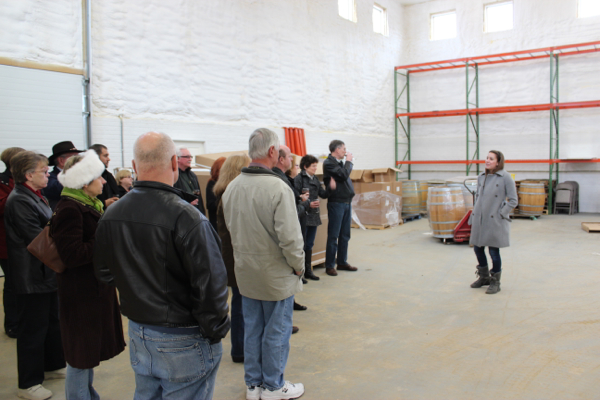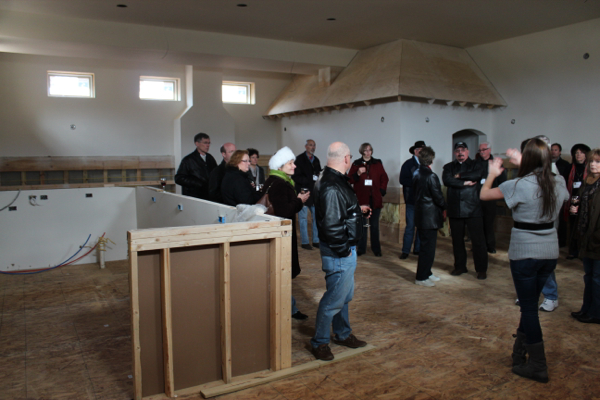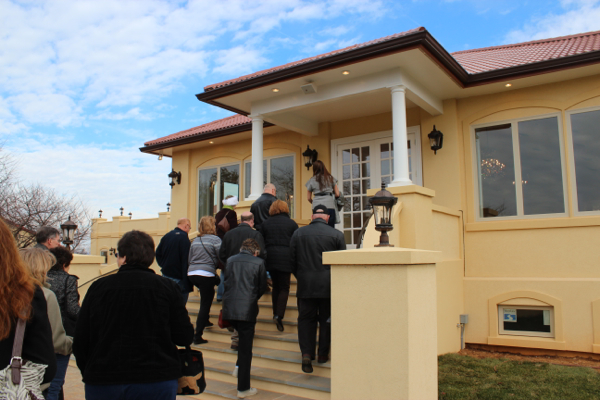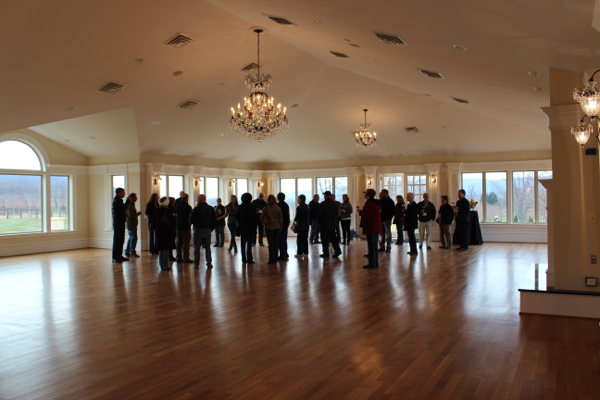 After our tour we did a regular tasting. We tasted several of the new 2011s. After our tasting we enjoyed the gumbo weekend with bowls of gumbo, cheese and a nice warm baguette. We had a wonderful day at Breaux tasting wines, seeing the new building, and spending time with friends and family. If you haven't been to Breaux lately, you need to plan a trip to taste all the new wines and see the new building. You will be impressed! And tell them Virginia Wine Time sent you!