So the turkey has been eaten, and the pumpkin pie has been devoured. However, we know that leftovers are in the fridge. What to do with them? We like to make a picnic lunch with the turkey legs, cranberry sauce, and roasted veggies and head out to a local winery. We recommend Naked Mountain Winery and Vineyards and Philip Carter Winery as possible destinations.
Naked Mountain Winery and Vineyards: It's hard to compete with the views here especially during the fall. Though the fall colors may be fading, enough of them remain to provide an artistic contrast to stark branches which herald the onset of winter. Such is the current scenery at Naked Mountain Winery and Vineyards. If leftover turkey and trimmings are in the picnic basket, consider the aromatic 2011 Viognier with its flavors of pineapple, peach and citrus. Our tasting associate, Kim, recommended the 2011 Make Me Blush, a rose-style wine with full fruit flavors of strawberry and cherry. At 2% residual sugar, it's a bit sweet but should complement a slice of herbed-turkey that is coated with a dab of cranberry compote. Paul prefers a red wine with leftovers and scenic autumn landscapes, and he recommends the smoky 2008 Scarlet Oak Red with its tobacco notes and flavors of cranberry and cherry.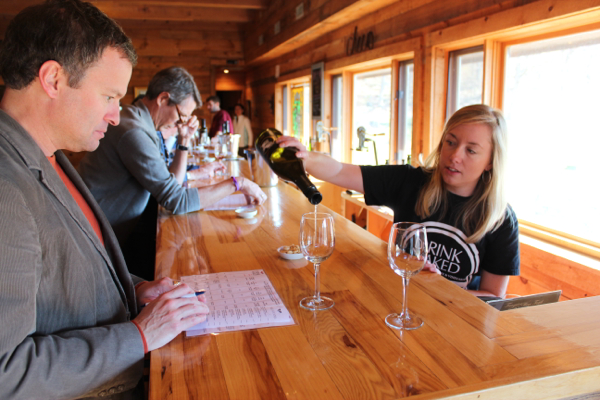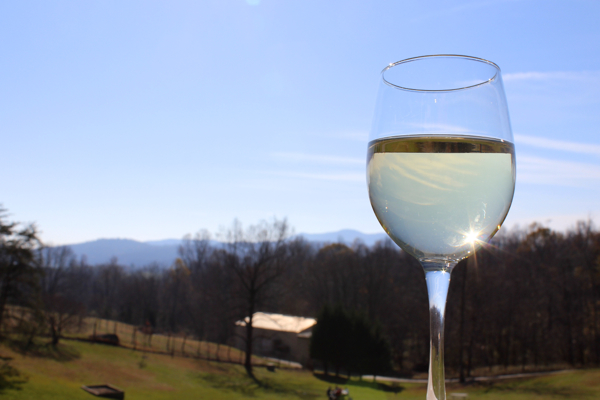 Philip Carter Winery: A glass of history is always poured at Philip Carter Winery, and it's even better paired with turkey leftovers and a favorite wine. I'm always a fan of the Chardonnays at Philip Carter Winery, and the 2011 vintage is quite good. This one is a blend of oak barrels and stainless steel to present notes of ripe pear with a twist of citrus. A nice acidity should help to cut through a creamy sauce that might be served with the turkey. Cranberry chutney in the picnic basket? Consider the 2011 Danielle's Rose made from Tinta Cao. This rose is dry with elements of strawberry and fresh mint; it's vibrant acidity makes for a refreshing wine to boot. Bring along a hunk of blue cheese and roasted nuts to pair with the 2010 1762, a port-style wine made from the Chambourcin grape. It is aged in bourbon whiskey barrels and presents characteristic elements of raisin-like fruits with a toasted edge.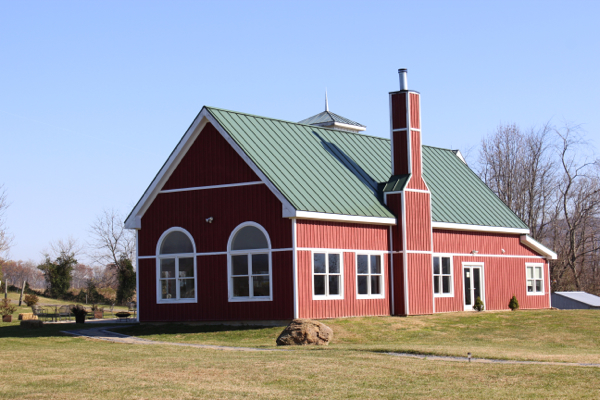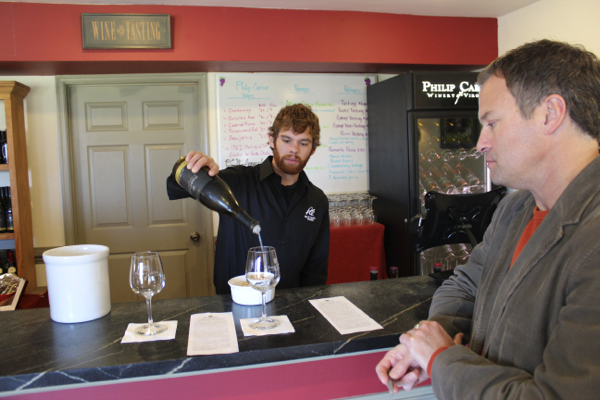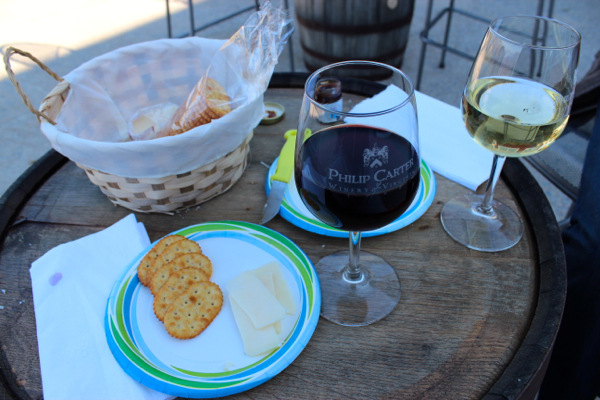 Savor that Thanksgiving feast for one more day and plan a visit to a favorite Virginia winery to enhance the experience. Consider a visit to either Naked Mountain Winery and Vineyards or Philip Carter Winery. Please mention that Virginia Wine Time sent you.