Thanksgiving season is upon us, and there is no greater need for versatile wines than Thanksgiving dinner. Deciding what to pour can be as challenging as deciding what to serve especially if dinner guests have different food and wine palates. Turkey seems to be the meat of choice, but it's the sides that vary and hence the wine offerings. Some like mashed potatoes but others prefer oyster dressing; some like sweeter white wines while others crave a red wine with the meal. We can't help you cook dinner, but we can make a couple of suggestions for wine pairings that might make these weighty decisions seem a little lighter!
We were out in wine country in northern Virginia this past weekend, and we sampled some wines that should provide readers with some choices for the upcoming holiday.
Chester Gap Cellars: Winemaker Bernd Jung has to be one of the few (if not only) Virginia winemakers to grow the Roussanne grape, a white varietal grown in Rhone region of France. The 2010 Roussanne might be an option if the meal will begin with either seafood bisque or feature a creamy sauce with the main meal. Aged for fifteen months in French oak barrels, the 2010 Roussanne exhibits tropical fruit characteristics. It is a bit higher in alcohol, so pair with something that can stand up to it. My own preference is the earthy 2009 Petit Verdot aged for two years in French oak barrels. Aromas of ripe dark plums and flavors of dark fruit and berries should complement dishes that are heavy on herbs and spices; non-traditionalists who opt to serve duck or game meats instead of turkey should consider this one.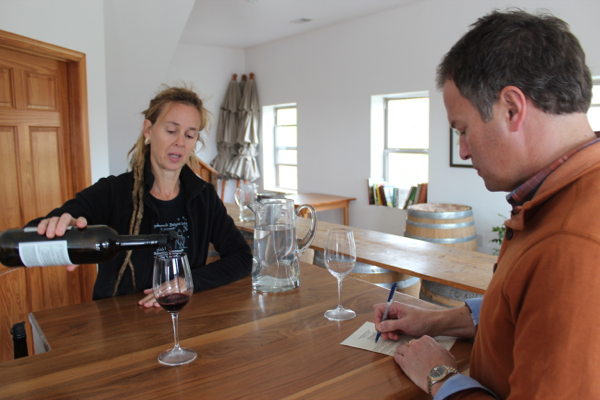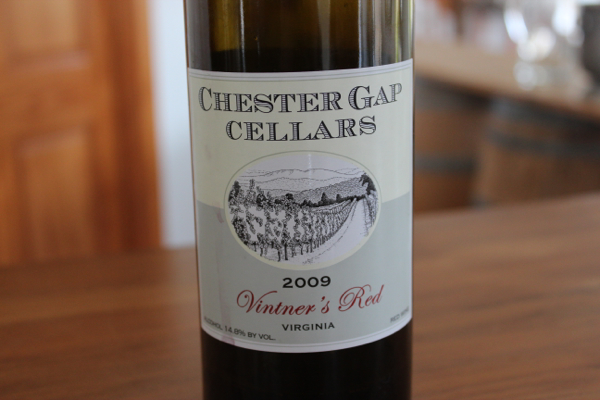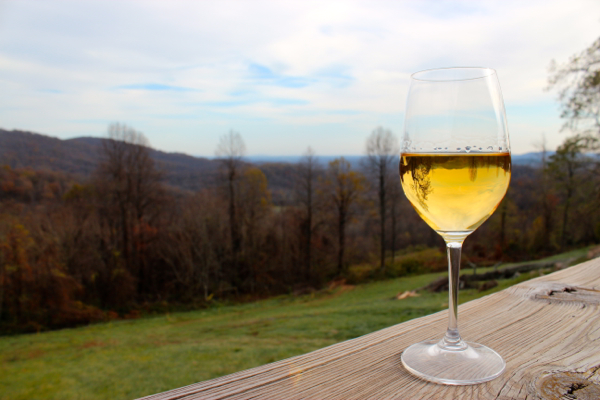 Glen Manor Vineyards: Governor's Cup winner Jeff White is now featuring 2011 wines on his tasting room menu. The four wines that we sampled would all have a place on the Thanksgiving Day table; of course, all of the wines were well-crafted. Serving shellfish before the main course? Can't go wrong with the classic 2011 Sauvignon Blanc with its elements of grass, citrus and mineral that are characteristic of the varietal. White wine lovers who don't drink reds? Red wine lovers who don't drink whites? Offer the 2011 Rose with its aromas of red berries and fresh mint. This one can be served with just about anything on the menu. A nice acidity makes this rose refreshing (and it's not sweet!) The 2011 harvest was considered quite challenging, but Jeff White has managed to produce excellent red wines from this tricky vintage. There was nothing wimpy about the weighty 2011 Cabernet Franc and its notes of dark cherry, cranberry and menthol. This would be my go-to wine for the main meal on Turkey Day especially if sides included cornbread dressing and fresh cranberry sauce. Going for beef stew instead of poultry? Try the 2011 Vin Rouge, a blend that is dominated by Cabernet Sauvignon (50%) and complemented by Petit Verdot (36%), and Merlot (14%). Smoky notes give way to aromas of plum, licorice and spice.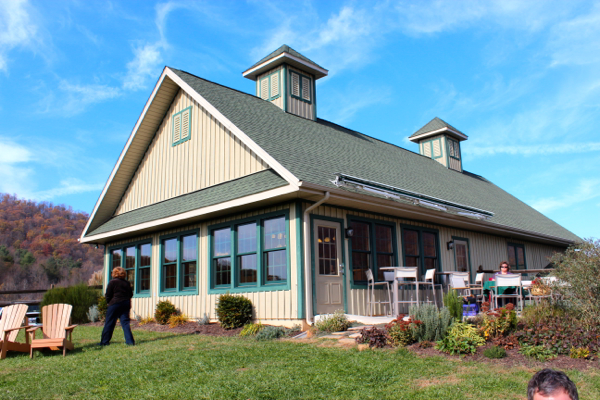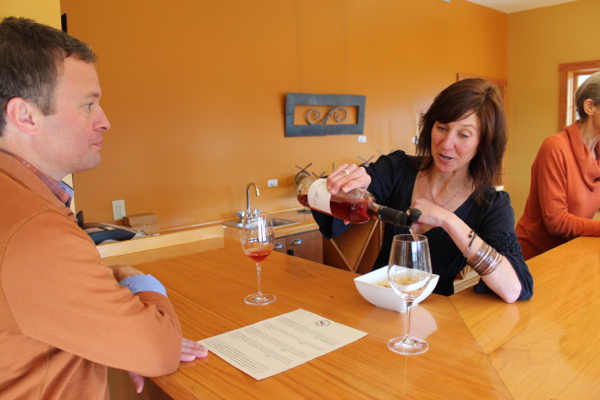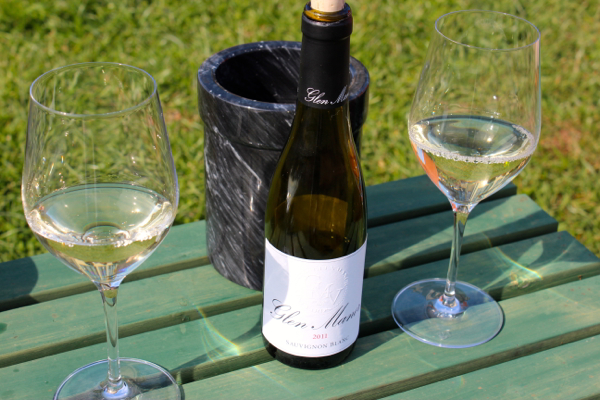 Still confused as to which wines to pour? I always recommend opening more than one bottle of wine for Thanksgiving dinner and then let guests decide which glass to sip with the meal. This option encourages guests to sample a few wines instead of only one. Who knows what will happen—that white wine lover may fall in love with a Virginia red wine!
We will post one more article about wine Thanksgiving wine options featuring two more Virginia wineries. Check in later for that one! In the meantime, be sure to try these wines at Chester Gap Cellars and Glen Manor Vineyards, and mention that Virginia Wine Time sent you.