Our few posts have featured harvest (always fun at Gray Ghost Vineyards) and new winery openings; however, be assured that we were also on the wine trails too. We spent the Labor Day weekend in the Charlottesville area; of course, our purpose was to visit wineries. No newbies in this post—here we feature some oldies but goodies.
Jefferson Vineyards: We're big fans of Andy Reagan's wines, so it was no surprise that we had a tough time identifying only a few favorites. Of the white wines, Paul was a fan of the 2011 Pinot Gris with its stone fruit and citrus elements and vibrant acidity. I remain a diehard fan of the 2010 Chardonnay Reserve with its lush notes of pineapple and pear. A close second for me was the aromatic 2011 Viognier 2011 that was loaded with floral aromas, tropical fruit flavors, and a honeyed texture. We reached a unanimous decision on the red wines, and that was the smoky 2009 Meritage with its characteristics of dark plum, black cherry, anise, and pepper.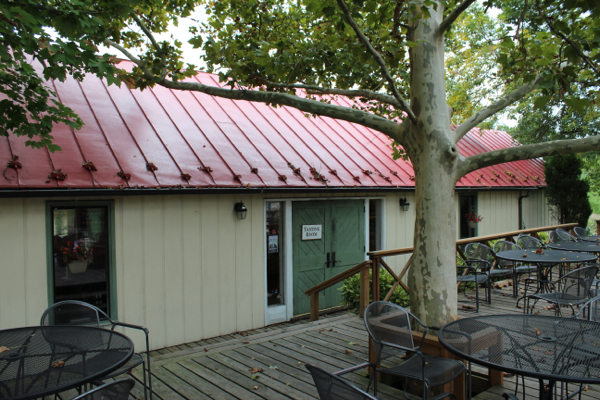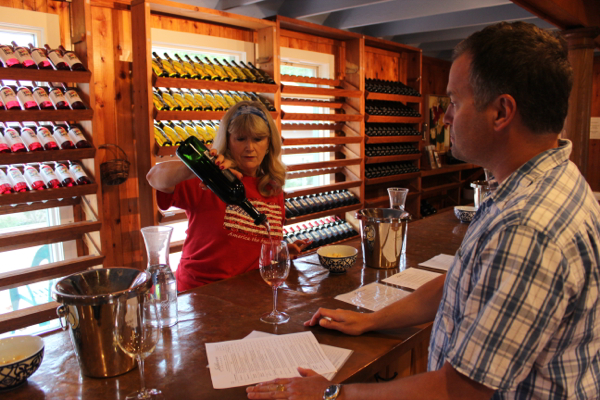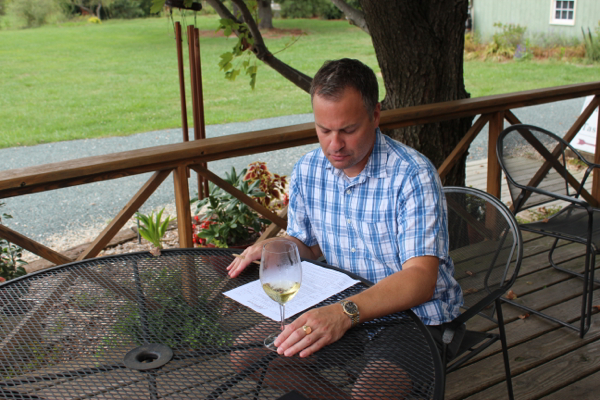 Pollak Vineyards: It is always a treat to taste here especially with our favorite tasting educator, Casey. This was our first tasting at Pollak since Jake Bushing left to being his own venture at Mt Juliet Vineyards, but we can report that current winemaker Benoit Pineau continues the tradition of excellence at Pollak Vineyards. Selecting favorites was difficult as the wines here were all well crafted; however, we did reach some decisions. Of the white wines, I preferred the 2011 Viognier with its floral aromas and lively tropical fruit flavors. Extended maceration provided a fuller mouth feel. Paul's preference was the 2011 Durant White; he observed lemon/lime notes with pear and melon flavors as well as a crisp finish. The 2011 Durant White is a blend of Chardonnay (60%) and Viognier (40%). Paul was in a mood for lighter bodied reds that day, so he enjoyed the fruity 2011 Durant Red, a blend of Cabernet Sauvignon (57%), Cabernet Franc (38%), and Petit Verdot (5%). Crafted from a tough vintage, the 2011 Durant Red can be described as very berry with hints of sweet tobacco and spice. I was more partial to the 2010 Cabernet Franc produced, of course, from a stellar harvest. Aromas of pomegranate, blackberry and black pepper led to flavors of blackberry, black raspberry, and mocha. My close second? The 2009 Merlot with its intense juicy berry flavors and nuances of tobacco and spice. We were also treated to a sneak peak of the 2012 Pinot Gris with winery owner David Pollak. What a treat! Thank you, David!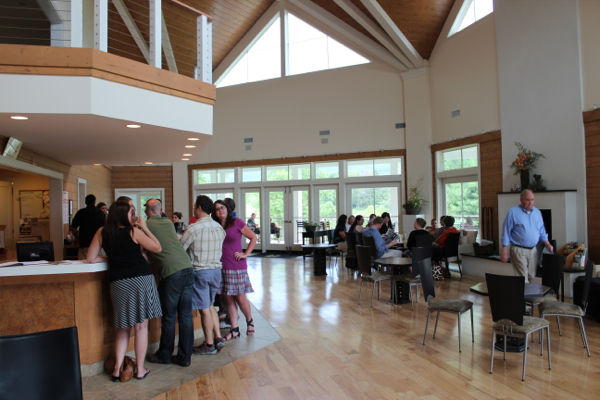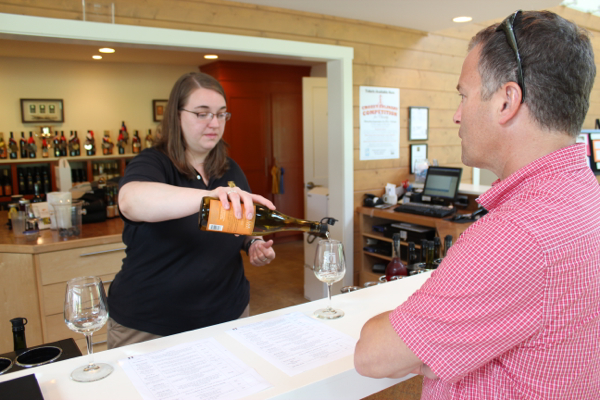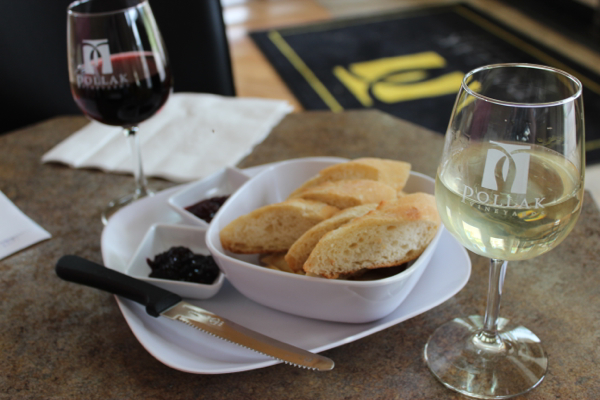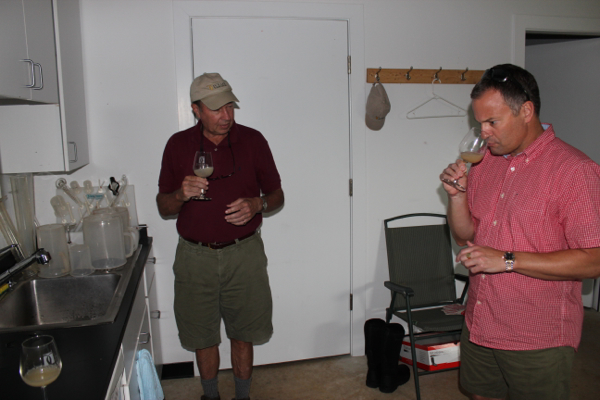 White Hall Vineyards: We're always amazed at the price points here given the quality of the wines. All of the wines that were available for tasting were priced under $20.00. We once again reached a split decision on the white wines with Paul favoring the minerally Pinto Gris 2010 with its subtle floral notes and flavors of citrus and pear. My own preference was the 2011 Petit Manseng. At .9% residual sugar, it was by far one of the driest Petit Mansengs that I've tasted. Aromas of peach and pineapple were complimented by similar flavors in the mouth along with a note of honey, too. The characteristic acidity was on full display. We did agree on the Petit Verdot 2009 as our favorite red wine. A smoky impression led to other aromas of plum, tobacco, and licorice. We noted similar flavors in the mouth with a peppery finish.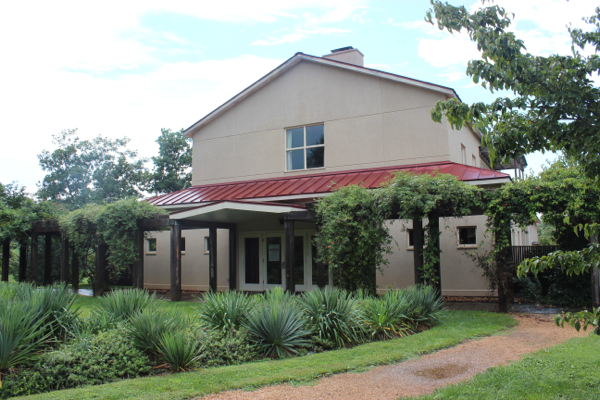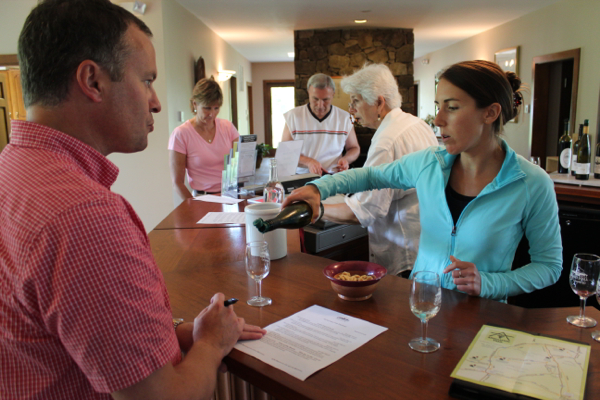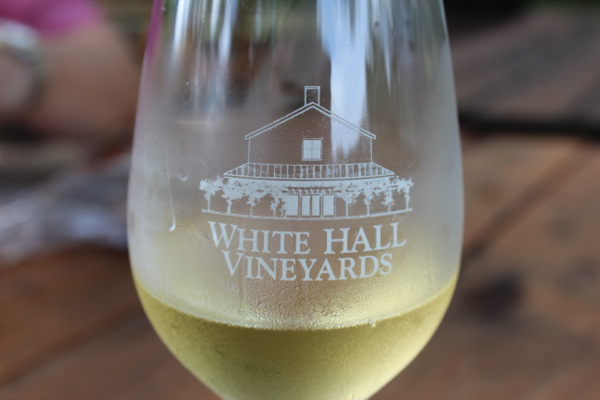 So where else did we visit? We'll keep readers in suspense until the next post. In the meantime, fall is in the air. Why not plan a visit to these wineries? Be certain to mention that Virginia Wine Time sent you.