On Monday evening we went to Open Kitchen in Falls Church for a sparkling tasting. Open Kitchen has a wine club and since Warren is a member, we are able to take advantage of the opportunities to attend their wine tastings on Monday evenings.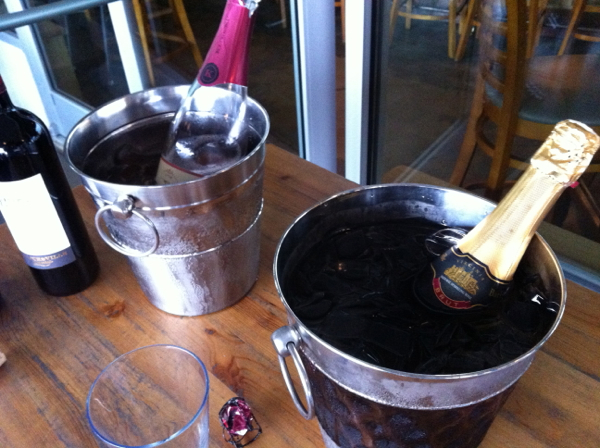 On Monday wine distributor Justin Garza poured a few sparklings and a few other wines. He started with the Kluge Sparkling Brut NV. The bubbles were flowing and we noted strawberry and watermelon. The second sparkling was the Barboursville Brut NV. This one is 90% pinot noir and 10% chardonnay. It was everything we expected but we have to admit it lacked the bubbles the first sparkling presented.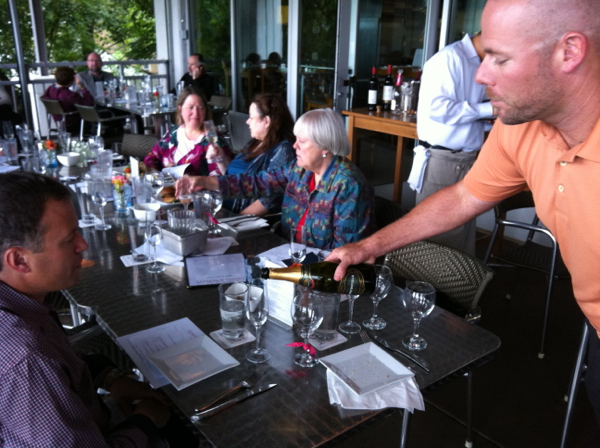 The next wine was the Barboursville Cabernet Franc Reserve 2010. We noted cherry, plum, cedar, and moderate tannins. It's a perfect red meat wine. The final wine was a surprise that wasn't on the tasting sheet. Justin poured the Barboursville Rose 2011. We noted strawberry, pineapple, and delightful minerality. We instantly thought of taking this one with us to Wolf Trap concerts.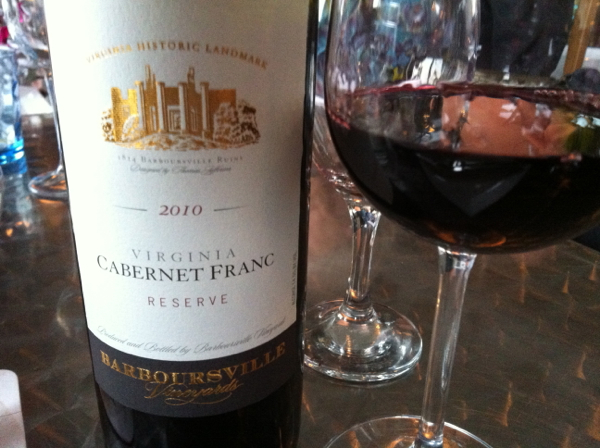 Have you been to Open Kitchen? If not, you should check them out and maybe join the wine club. If you do, you can join us for wine tastings on Monday evenings. And tell them Virginia Wine Time sent you!