Yes, we are getting to yet another milestone in our growing list of wineries visited. To date, we have visited 148 wineries, and we hope to reach 150 by the end of the year. During a recent visit to the Monticello area, we were able to add relative newbie Reynard Florence Vineyard the list.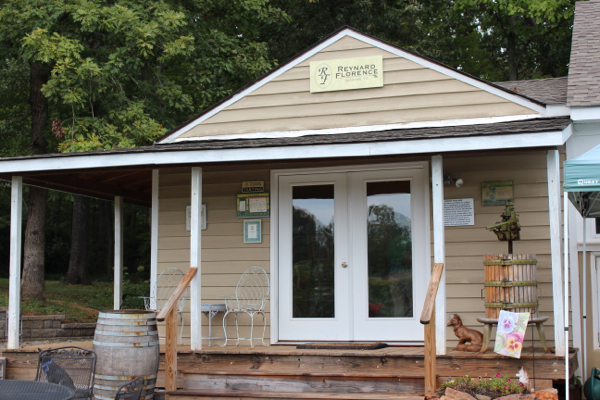 Sue Haney was our tasting associate on the day of our visit, and she proved to be quite skillful in presenting the wines at Reynard Florence Vineyards. Sue also provided us with information about the vineyard and winery, because we always ask those pesky questions! Anyway, our tasting began with four white wines including two white blends that featured Petit Manseng. The first white offering was also my favorite, the crisp Reynard Blanc 2010. This is a blend of Riesling (33%), Traminette (33%), Petit Manseng (25%), and Viognier (89%) and presented a full floral nose and tropical fruit aromas; nice citrus flavors and a vibrant acidity made it an easy sipper. A residual sugar of 3% served to enhance the fruit characteristics of the wine without making it cloyingly sweet. The Reynard Blanc Monticello 2011 was likewise aromatic and fruity with a slightly more weight in the mouth. The blend includes Traminette (33.3%), Vidal Blanc (33.3%), and petit Manseng (33.3%) and spent some time in neutral oak; it likewise has a 3% residual sugar.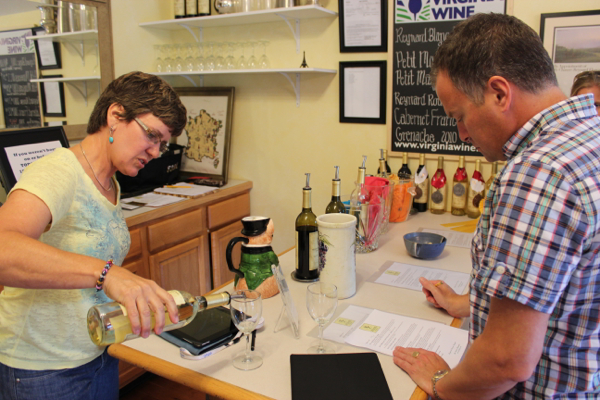 The next two white offerings were Petit Manseng from two different vintages— 2010 and 2011. Petit Manseng is the esoteric varietal that is catching on in Virginia in much the same way as Viognier did several years ago. Of the two, I preferred the 2010 vintage. It offered a rich palate of pear, lychee nut and straw; although the residual sugar clocked in at 6%, I thought that it had a leaner edge than the 2011 counterpart. Paul favored the 2011 version that shared the same characteristics as the older vintage but I noted a more viscous mouth feel. We're paying more attention to Petit Manseng, and I must admit that I still educating my palate about the grape. However, it is beginning to emerge from its usual designation as a dessert wine as winemakers are experimenting with Petit Manseng as a possible rival to Viognier a leading grape in Virginia.
Of the red wines, the Cabernet Franc 2010 was described as a "Virginia classic", and it indeed it was. Light bodied with flavors of raspberry and cherry, it also presented subtle earthy nuances with a peppery finish. The Reynard Rouge 2010, a blend of Merlot and Malbec with a "touch" of Viognier, presented more complexity with elements of blackberry, cherry, tobacco, and vanilla.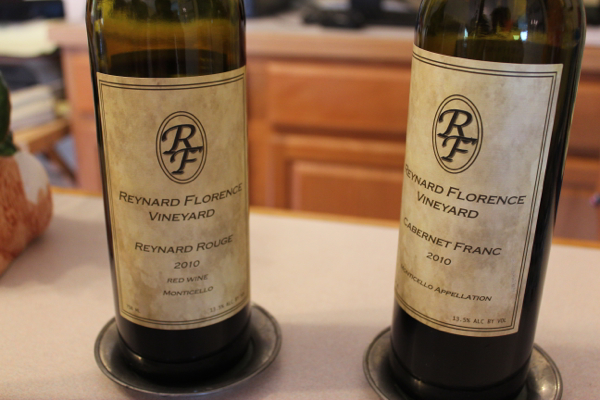 As we swirled and sipped at the tasting bar, Sue provided us with a brief background about the vineyard and winery. Owners Roe and Dee (Florence) Allison planted their vineyard, located in the foothills of the Blue Ridge Mountains, in 2006 with a first harvest of grapes in 2009. By 2006, both earned certificates in viticulture, and they maintain that good winemaking begins in the vineyard. They are therefore dedicated to appropriate vineyard practices that include growing varietals that are appropriate to their site. They currently have less than one acre of property planted in vines, and these yield a production of 500 cases; however, the goal is to increase production to at least 1000 cases. Their flagship grape? Petit Manseng, of course. The Allisons also grow Grenache, a grape that is widely planted in France's Languedoc region. Michael Schaps is the winemaker.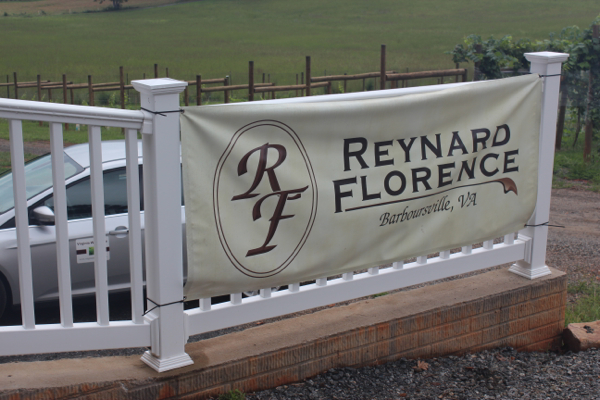 With our tasting done, we purchased our favorite Reynard Florence wines, and we know that will return to Reynard Florence Vineyard to taste their latest releases. Plan a visit to Reynard Florence Vineyard and mention that Virginia Wine Time sent you.