To round out our trip to Loudoun County wineries, we stopped at Willowcroft and Casanel. As we have been noting lately, we hadn't visited either winery in quite a long time and it was time to find out what was new and what would tease our palates.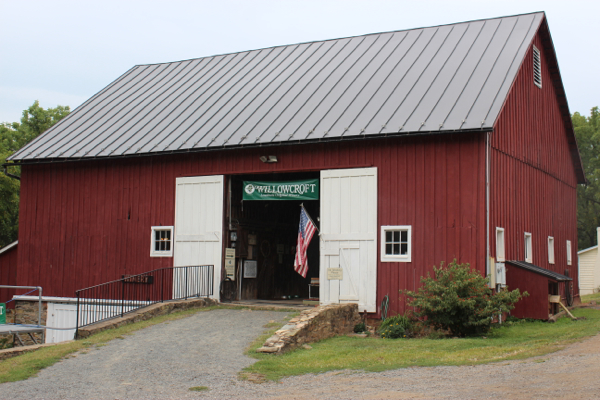 Almost all the wines were new at Willowcroft. While we enjoyed them all, there were a few stand outs for us. We were surprised to see an Albarino on the tasting menu since so few wineries in Virginia produce an Albarino wine. This one quickly became our favorite white on the tasting menu. This Albarino is dry and stainless steel aged. We noted citrus flavors of lemon and lime with a crisp mineral finish. We enjoyed a glass of this one after our tasting.
Of the reds, we found two that were leaving a spark on our palates. The 2007 Merlot has really grown into its own. Its medium bodied with flavors of plum and berries. It has a smooth finish and would go well with red meat. Before leaving I secured a bottle for my wine rack. While its ready to drink now, it can hang out on the rack for another year or so.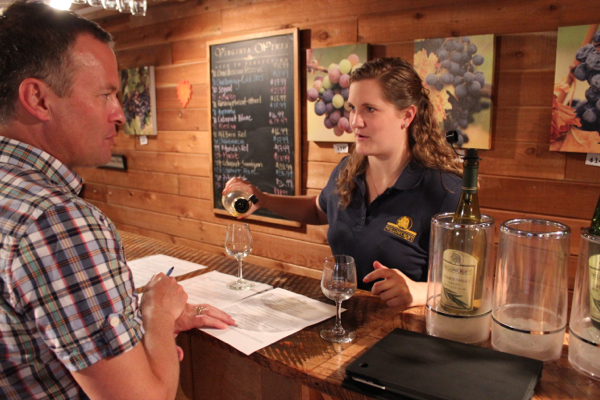 Another red that got our attention was the 2008 Cabernet Franc. This one is a bit bigger with medium tannins. We noted lots of flavors; smoke, tobacco, blackberry, raspberry, blueberry, and licorice. It has a smokey finish that would also pair well with red meats.
During our tasting we had a chance to talk with Kelly, one of our favorite tasting associates at Willowcroft, about the 2012 season and the current wines on the tasting menu. We always enjoy talking wine with the tasting associates.
As with Willowcroft, Casanel's tasting menu included wines that were almost all new to us. We were lucky to have Katie DeSouza (the daughter of owners Casey and Nelson DeSouza) as our tasting associate. She filled us in on all the happenings at Casanel. At the time of our visit there were just about ready to open the new bathrooms in the new winery building. At this point, they are probably open for business. Having the new bathrooms open will save you from having to go down the spiral staircase. That never bothered us though. It is part of the charm of Casanel.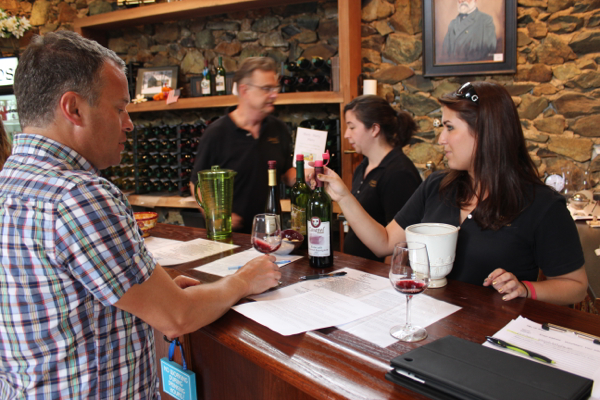 During our tasting with Katie we made note of our favorite wines. The 2009 Chardonnay Mas Que Nada is aged in neutral French oak barrels for eight months. This imparts a smooth lightly buttery ending. We noted an aromatic nose, with notes of melon and herbs on the palate. We thought this chard would pair well with fish and chicken dishes.
The 2008 Cabernet Sauvignon Batucada was notable for the earthy nose and hints of blackberry, plum, and tobacco. We noted the smooth ending and the light to medium tannins. We can see why this one has won several awards. While this one would pair nicely with red meat, we also think enjoying a glass by itself would be appropriate.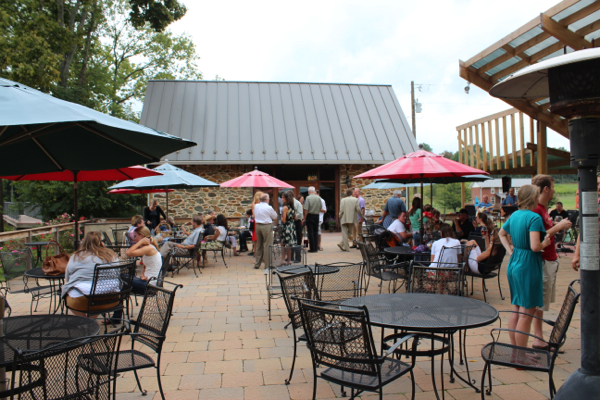 We would also like to note the 2010 Don Lorenzo White. This is Casanel's first estate wine and quickly is racking up the awards. It is a blend of Pinot Gris and Chardonnay. It is slightly sweet and has notes of apple, pear, peach, and honeysuckle. We think this one would pair nicely with slightly spicy foods.
After our chat and tasting with Katie, we enjoyed a bottle of the 2010 Don Lorenzo White with a pizza prepared by Chef Miriam, who often shows up on weekend to provide the perfect food to pair with Casanel wines. We also enjoyed the live music on the patio…along with many others!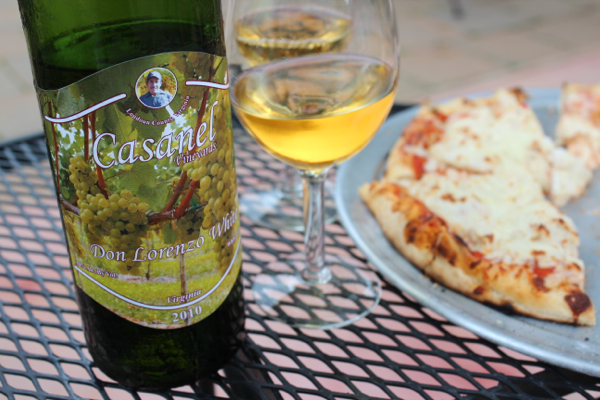 We always enjoy revisiting wineries in Loudoun County. Our trips become both educational and tasty! If you haven't been to Willowcroft or Casanel lately, you need to plan a trip soon. And if you do, tell them Virginia Wine Time sent you!