In an effort to visit many Loudoun County wineries that we haven't visited in a long time, we found ourselves in Loudoun County last weekend tasting wines at Dry Mill Vineyards and Winery. It had been awhile since we visited and it was time to taste what was new on the menu. We were lucky enough to have owner and winemaker Dean Vanhuss conduct most of our tasting.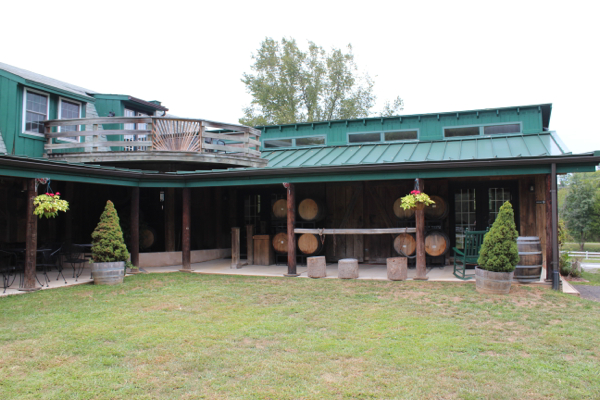 As is usually the case, we began with the white wines and continued on with the read wines. Here are my notes from our tasting:
2009 Barrel Chardonnay – Lemon, oak, tart ending
2010 Viognier – Floral nose, oak, but 25% stainless steel chard is blended in, citrus on the end
2008 Chambourcin – cranberry, fruity nose, smooth, cherry, earthy ending. Lighter than most Chambourcins we taste.
2008 Merlot – tobacco, lighter bodied, cigar box, cherry at the mid palate, smooth ending
2009 Petit Verdot – plum, smokey, moderate tannins, tartness, blueberry, tobacco
2009 Merlot – Opened by the owner – dark fruit, has a more concentrated feel, moderate to heavy tannins, blueberry
2009 Traminette – light, fruity nose, short finish, citrus, lime .5 to 1% RS
2010 Chambourcin Rose – 2% RS, plum, summer sipper on a warm afternoon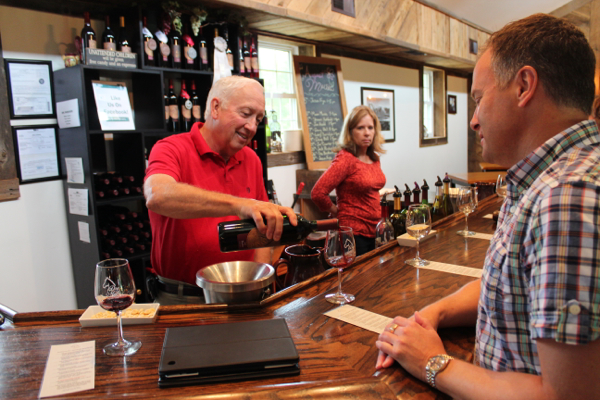 During our tasting we chatted with Dean about the 2012 growing season. He said 2012 has been a good year and has high hopes for a nice harvest. He doesn't think the late summer rains will have much of an effect on the harvest like it did last year. 2012 should yield some nice wines.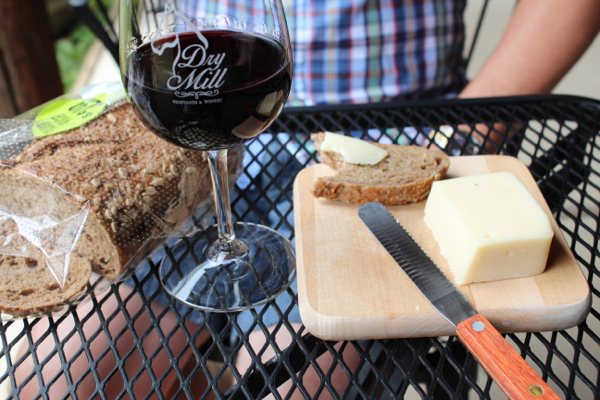 After our tasting we both enjoyed a glass of the 2009 Merlot with cheese and bread. Before leaving we purchased a few of our favorites to add to our wine racks. The next time you visit Dry Mill Vineyards and Winery, be sure to tell them Virginia Wine Time sent you!