We recently visited Doukenie Winery. While we enjoyed many of the wines on the tasting menu, we zeroed in on the 2011 Mandolin White Table Wine. We thought this one was a good representation of a summer sipper to enjoy one of these last days of summer.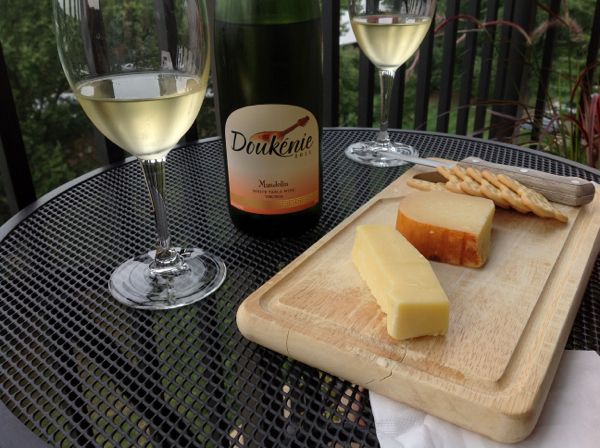 Last Friday evening we enjoyed a bottle of the 2011 Mandolin on the balcony with hard cheeses and crackers while watching the sunset and enjoying one of our last days of summer. The 2011 Mandolin is a blend of traminette and vidal. We noted lemon, orange, and a slightly sweet ending. It paired perfecting with our cheese and crackers. If you visit Doukenie anytime soon, tell them Virginia Wine Time sent you!
On another note, did you know we have another wine blog? We sometimes visit Maryland wineries. When we do, we write about them on our other blog, Maryland Wine Time. We recently visited Black Ankle Vineyards and wrote about it on the blog. Check it out!