On Sunday we were invited to join our friend Duwayne enjoy a bottle of the recently released 2011 Blue Mountain Mist from Fox Meadow Winery. Duwayne is an amateur Virginia wine collector. When he finds something new, he likes to enjoy it with others. We haven't had the Blue Mountain Mist so we were interested in finding out more about it. Duwayne set out lots of cheeses, crackers, and finger sandwiches to enjoy with the wine. Thank you for inviting us, Duwayne!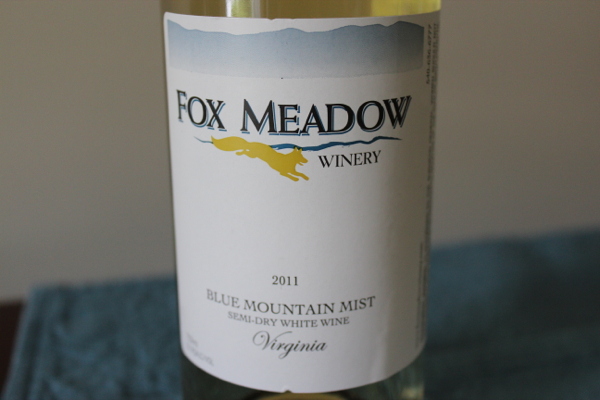 After tasting the wine we shared our notes. We found pear and melon notes on the nose. The bottle doesn't list what grapes are used but we think it might be a blend of chardonnay and vidal. In the mouth we noted pear, melon, and crisp apple on the end. It's slightly sweet and would be perfect for a warm summer day. The wine paired very well with goat cheese stuffed peppers. We also think it would pair nicely with any spicy food.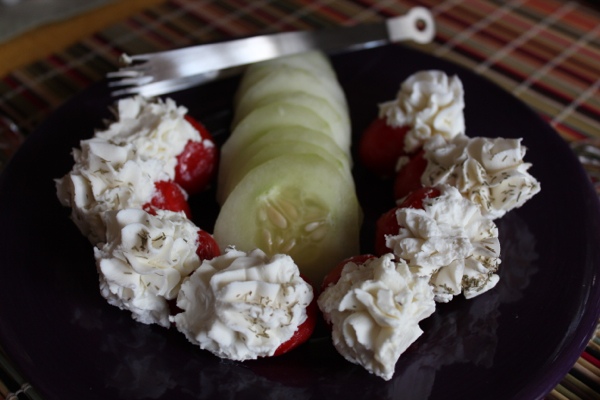 Yet another summer sipper to enjoy! If you visit Fox Meadow Winery soon to pick up some Blue Mountain Mist, be sure to mention that Virginia Wine Time sent you!