"We view ourselves as a wine country destination."
Neal Wavra, Innkeeper and sommelier at Ashby Inn and Restaurant
Summer usually means vacation time for most of us; however, gas prices may have thrown a wrench into summer travel plans. Why not consider a trip to more local destinations? The Piedmont area has much to offer including historical sites, postcard-perfect landscapes, and award winning wineries. Plan to stay at a local inn to complete the getaway experience.
Ashby Inn and Restaurant
Vacationers who wish to focus on the museums, monuments, and other historic sites of the nation's capital yet retreat to a more peaceful rural setting in the evenings may want to consider The Ashby Inn and Restaurant. The Ashby Inn and Restaurant is located in Paris, Virginia and about an hour from Washington DC. It includes ten guest accommodations and offers a view of Paris Mountain, Ashby Gap and Sky Meadow State Park. The building itself was established in 1829, and the inn's rooms are furnished with period furnishings and antiques. Innkeepers Neal and Star Wavra also operate a restaurant on the property with Neal serving not only as the innkeeper but also the sommelier. While chef Tarver King serves up such delectable fare as popcorn sweetbreads, rockfish seviche and smoked beef rib loin, Neal stocks the wine cellar with an impressive international collection that includes Virginia wines. In fact, a sample dinner menu included a pairing of crab cakes with a viognier from Chester Gap Cellars, the rockfish seviche with a sauvignon blanc from Linden Vineyards, the smoked beef rib loin with a meritage from Glen Manor Vineyards, and a cheese plate partnered with a pear wine from Fabbioli Cellars.
Neal and Star Wavra opt to include local wines on the wine list because they are "distinctive and delicious. Why would any Virginia restaurant not have at least some wine selections from here?" Neal describes Virginia wines as "approachable" with a fruit expression similar to California's but with more moderate alcohol levels and brighter acidity. Therefore, he finds Virginia wines to be food friendly.
The Ashby Inn and Restaurant is also located near award winning wineries, and museum-weary travelers may wish to take a break from the touristy mayhem and relax with a favorite bottle of Virginia wine. Nearby wineries include Delaplane Cellars, Linden Vineyards, Chester Gap Cellars, and Barrel Oak Winery.
Inn at Meander Plantation
The Monticello area also offers historic landmarks such as Thomas Jefferson's home, Monticello, as well as the homes of other early presidents such as James Madison and James Monroe. Monticello was also the site of Jefferson's failed experiments with winemaking. However, Jefferson would be quite pleased with the quality of wines now being produced in this area. Therefore, summer travelers who wish to explore these more distant colonial landmarks may want to factor in a tour of Monticello's acclaimed wineries. Where to stay? Try the historic Inn at Meander Plantation.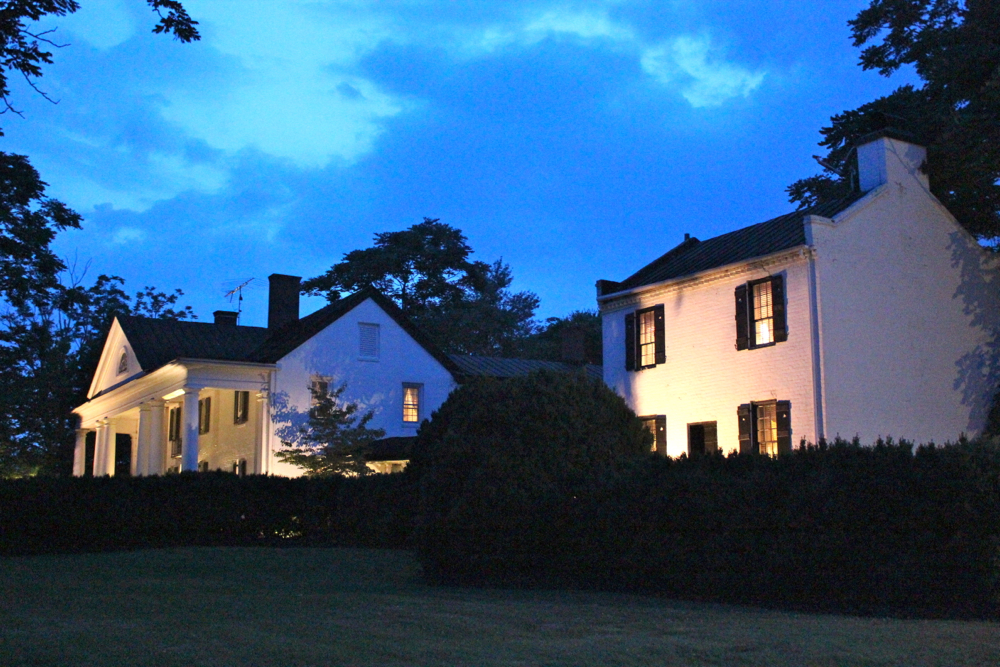 A member of Virginia's House of Burgesses established plantation in 1726, but at the time it was named Elim. In fact, Thomas Jefferson, winemaker and future president, was a guest at the home. The plantation was later renamed after an adjacent river, the Meander. Meander eventually fell into disrepair and was even slated for demolition; however, current owners Suzie Blanchard and Suzanne Thomas bought the Meander property in 1991 and restored it with a renewed purpose—to operate a country inn that captured the charm and history of colonial and post-colonial America.
In addition to their duties as innkeepers, Suzie and Suzanne also don chef's hats to prepare a multi-course dining experience with a Virginia wine accompanying each course. Hoping for a bottle of California chardonnay instead? Not at the Inn at Meander Plantation. Suzanne explained that a decision to support the local wine industry was made at the beginning because "it was the right thing to do." She and Suzie saw the potential of Virginia wine early on and have marveled at the industry's growth in size and quality over the past two decades. Suzie and Suzanne also conduct a semi-monthly Virginia Wine Academy at the Inn.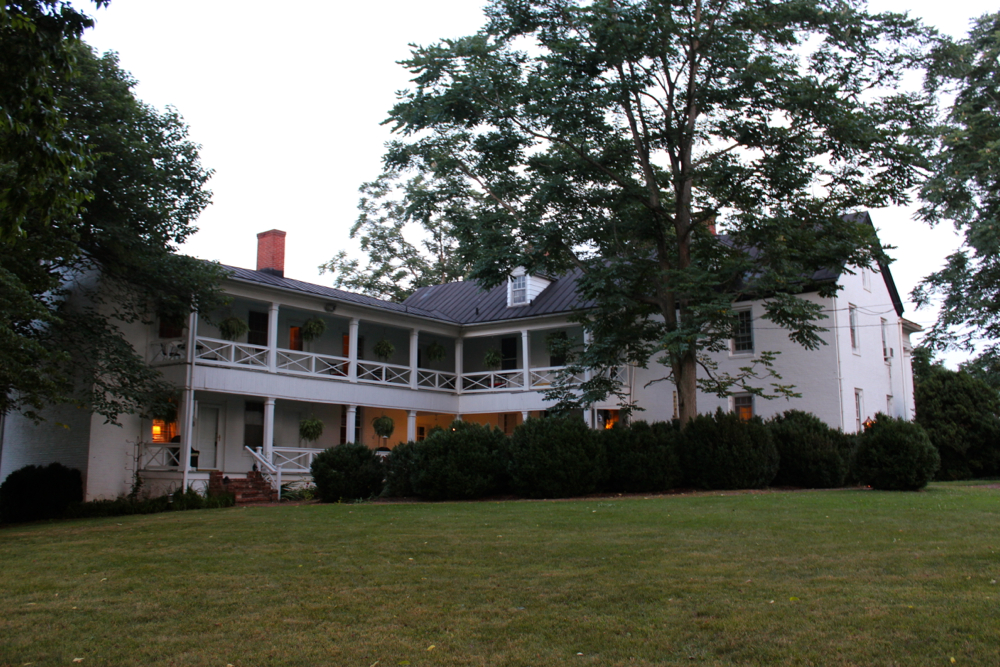 The Monticello area is also home to some of the best wineries and winemaking talent in the state. These include (but by no means limited to) Barboursville Vineyards, Blenheim Vineyards, Jefferson Vineyards, Keswick Vineyards, King Family Estate, and Pollak Vineyards.
Sharp Rock Inn
Work-weary vacationers may simply want to get away from it all and not be concerned with mobs of tourists at museums or monuments. Virginia wine country can come to the rescue! This kind of vacationer may want to consider a stay at Sharp Rock Inn bed and breakfast; as an added bonus, the Inn also functions as a working vineyard and winery. Sharp Rock Inn is situated adjacent to the ever-babbling Hughes River and offers a stunning view of Old Rag Mountain. The Inn once functioned as a farm in the late 1700s, and owners Jimm and Kathy East renovated the property and its structures to offer charming accommodations as well as a quaint tasting room.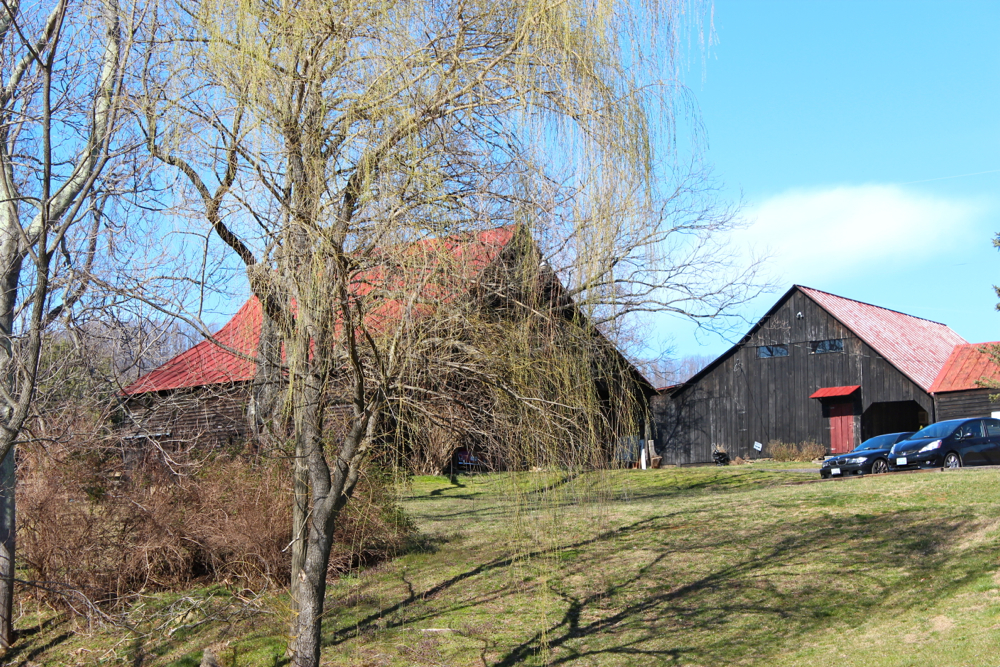 Jimm opened the Sharp Rock winery in 1998 with a commitment to produce small quantities of quality wines. All Sharp Rock wines are produced from grapes grown on his 25-acre property, and these include sauvignon blanc and chardonnay as well as the red Bordeaux varieties such as cabernet franc, cabernet sauvignon, merlot, malbec, and petit verdot. Jimm East's wines earn numerous national and international awards; however, the most prized accolades come from guests who give the Sharp Rock Inn and its wines rave reviews.
Nature lovers may want to pack a pair of hiking boots for scenic walks on nearby nature trails. Hoping to avoid exercise? Plan to unwind with a favorite book and a glass of Sharp Rock wine to enjoy besides the soothing rush of the Hughes River. Hoping to extend the wine tasting experience? Several other heralded wineries are close by and include Gadino Cellars, Rappahanock Cellars, and Gray Ghost Vineyards.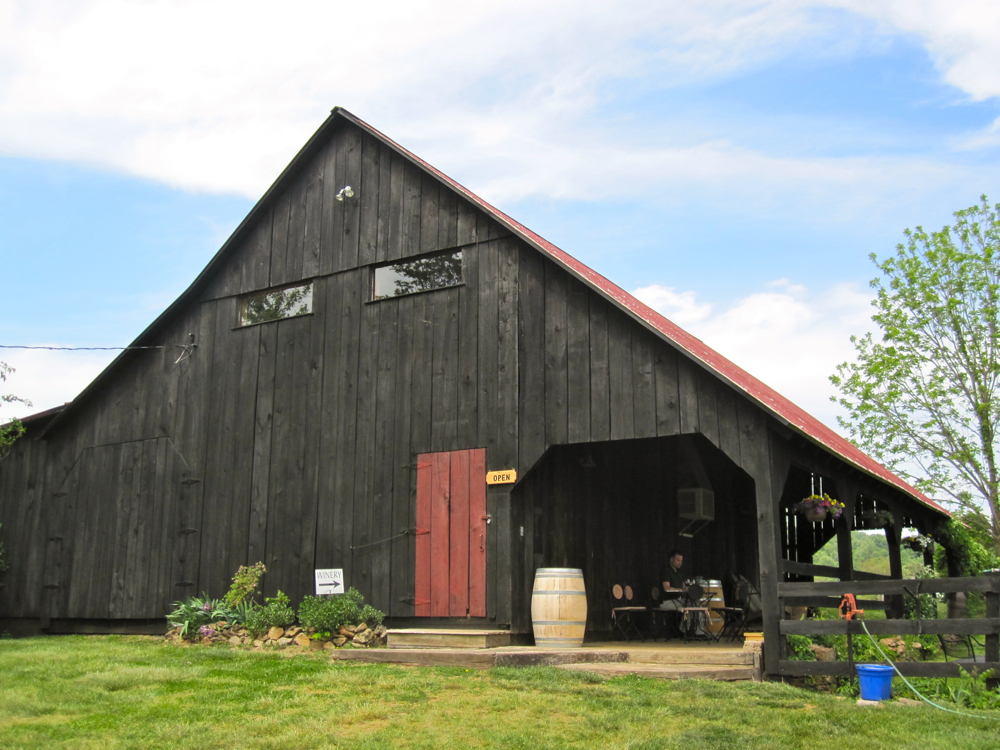 Historical sites, mountain landscapes, and award-winning wineries are only a short trip away. Use these recommendations to plan a nearby (and affordable) summer getaway that is certain to provide memorable moments.
This article appeared in the Summer 2012 edition of the Piedmont Virginian magazine.