So with so many wineries to visit in Napa and Sonoma, how does one decide where to visit (and where not to visit.) We sought advice from friends and industry people and made our plans according to their recommendations. We also wanted a balance of wineries with equal treatment of Napa and Sonoma regions, and we were indeed able to achieve this goal. Before I reveal our favorites, though, a few thoughts on our overall experiences and how they compare to those in Virginia.
Our favorite wineries were those that focused on smaller quantities and fewer varieties. (Mind you, a 10,000 case production is considered small in California.) Hanzell Vineyards, for example, is almost laser-like in its focus on limited productions of high-quality Chardonnay and Pinot Noir. While we adhered to our list of recommended wineries, we also mixed in a couple of spontaneous visits to larger, more commercially driven producers. How did they compare? As you can imagine, the comparison was not very favorable toward the volume producers. There was one advantage to these tastings, though, and that was the price. On the whole, visiting a Gallo-type of winery was cheap with tasting fees usually no higher than $10 and wine prices at grocery store levels. The tasting menus were also more extensive. However, quality was our pursuit, and readers who share a similar agenda should be prepared to pay higher tasting fees that may range from $20 to $45. Needless to say they should also be prepared to pay higher prices for favorite wines. The investment, though, is worth it. We tasted amazing wines that cannot be found at local wine shops, and we found tasting room associates to be very knowledgeable and eager to answer our questions. We also encountered an interest in east coast wines, particularly from Virginia!
What does this have to do with Virginia wine experiences? Virginia wineries, especially the best ones, produce even smaller quantities of wines. Our best winemakers are likewise passionate about making terroir-driven wines that require diligence in the vineyards. As in Napa Valley or Sonoma, Virginia's best vineyard managers and winemakers know what to grow and not grow in their particular micro-region, and this means a limited focus on growing only a few suitable varieties. The result? Higher fees to enjoy quality wines. Napa Valley and Sonoma wineries do hold one decisive edge, though, and that is consistent quality. Even the "meh" wines produced from the more commercial labels were void of obvious flaws such as volatile acids and full-blown brett. However, Ben Sessions at Hanzell Vineyards recalled that the California wine industry's transition to world-class quality was preceded by a time in the 1950s and 1960s when wines were flawed and of inconsistent quality. More knowledgeable winemaking and vineyard practices gave way to more consistent quality, and this occurred over time. I believe that we are in a similar state of transition in Virginia as the quality of Virginia wines continues to improve.
Do Virginia wineries have an edge in other areas? Yes. For those who like the full winery experience with food, friends and entertainment, Virginia wineries by and large deliver. Not many of the wineries that we visited in California encouraged a stay beyond the tasting—friendly gatherings with a favorite bottle of wine and a picnic basket were not usually encouraged. Dog bowls for Fido? Kiddie Korners for the twins? Not in sight.
So without further ado, here is a list of our favorite wineries:
Napa Valley
Robert Sinskey: Old World winemaking here with lovely Pinot Noirs that reminded me of Burgundy. I also enjoyed the 2011 Abraxas, a crisp white blend that did not include Chardonnay!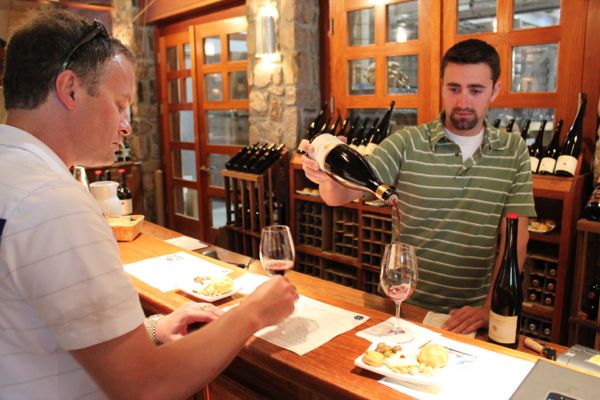 Sawyer Cellars: Our first winery stop as we drove from the airport. (This may become a tradition—this was also our first stop during our last trip to Napa.) Expert wine tasting conducted by Candace, and these were well-balanced wines with red wines aged in French oak barrels. Paul favored the 2005 Merlot; I enjoyed the more complex 2008 Estate Bradford Meritage.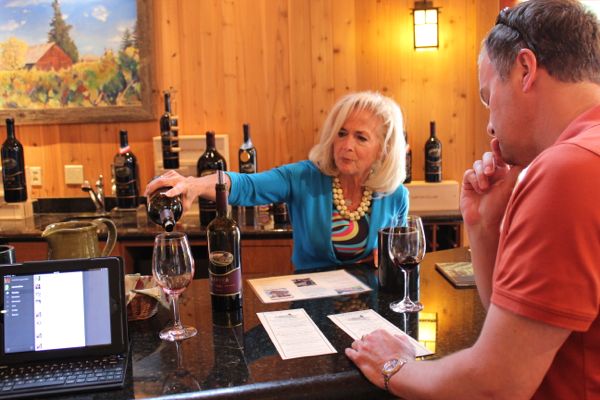 Silver Oak: Cabernet Sauvignon is the focus here. Chuck conducted our tasting, and he was very curious about Virginia wines since he lived in the area years ago. We made sure to update him on the exciting developments! My favorite was the 2007 Cabernet Sauvignon with its powerful dark fruit flavors, spicy elements and lengthy finish.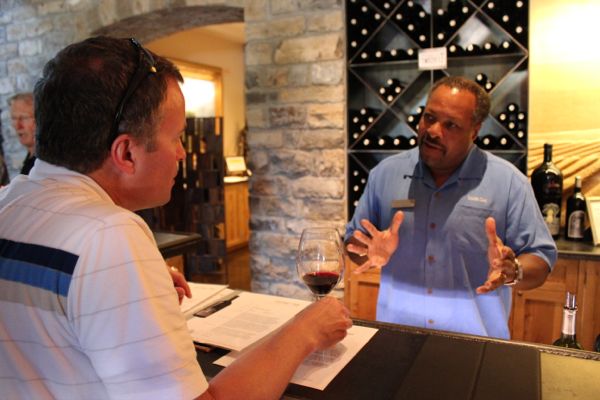 Twomey: I just had to sample the 2002 Merlot one more time since it was a favorite from our last trip. Guess what I did? I bought another bottle of it!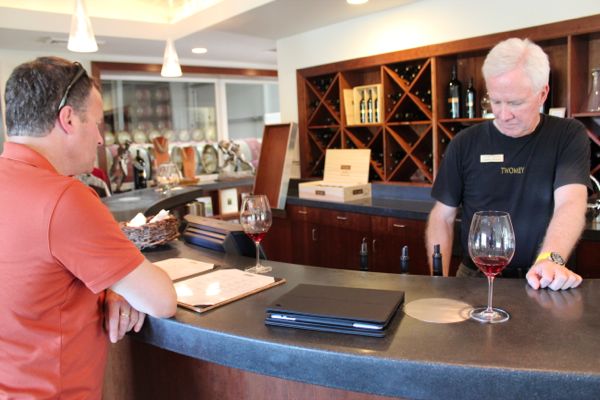 Sonoma
Audelssa: Nice tasting room with comfy sitting areas for those who do want to purchase a bottle to enjoy with friends. We both enjoyed the 2008 Tephra, a red blend. (I forgot to note what was in the blend—oops.) Tephra is a Greek word that means ash and reflects the volcanic soils at the vineyard. Fruity and medium bodied, it can be an easy sipper or something to enjoy with simple fare.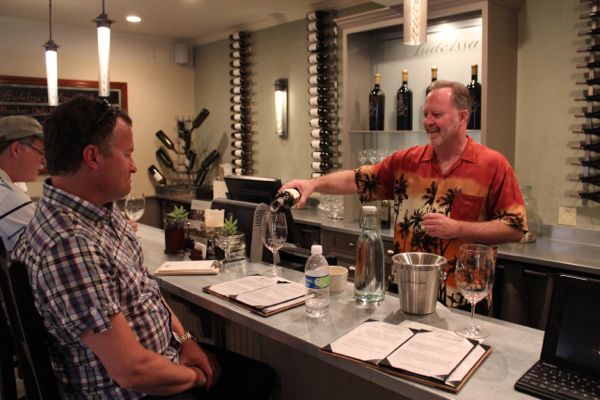 J Vineyards: Lots of favorites here. J is known for their Bruts; however, they also produce Chardonnay, Rose and Pinot Noir. I enjoyed the Old World style of the 2010 J Vineyards Chardonnay, and we both bubbled over the J Brut Rose made from Pinot Noir. Guess what I will be pouring for New Year's Eve?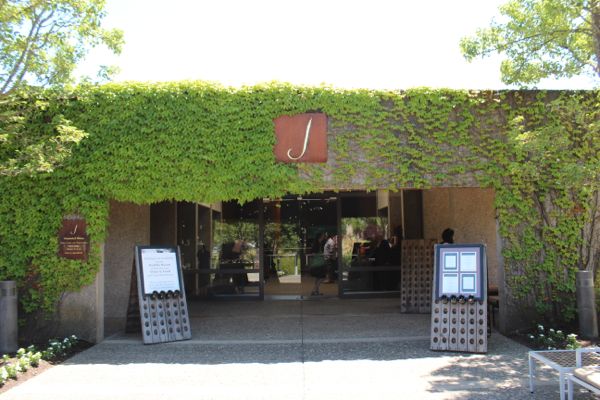 Limerick Lane: Another favorite from our last trip and a favorite this time around too. Limerick Lane focuses on Zinfandel and Pinot Noir with some vines dating back to 1910. The old vines still produce grapes! I preferred the expressive Pinot Noir 1934 made from vines planted in that year.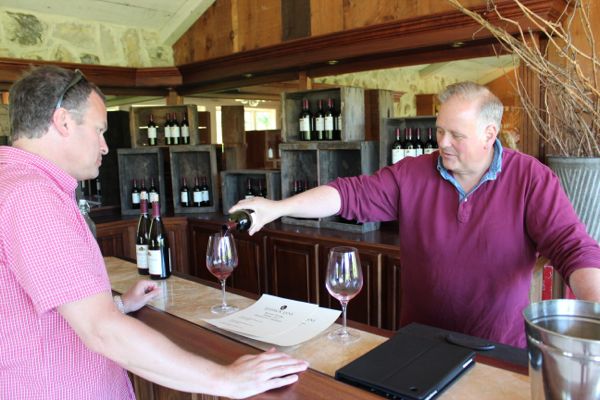 Least Favorite?
Yes, we'll go there. Toad Hollow Vineyards was our least favorite. Mass producer of wine and apparently owned by comedian Robin Williams' brother. The tasting room is located in Healdsburg, and the tastings are free. The term "fire water" best describes most of what we sampled.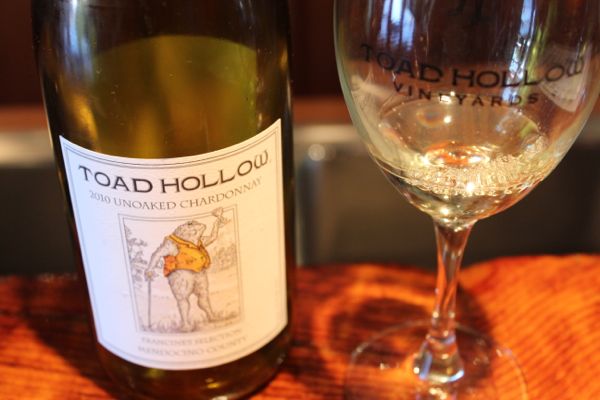 Planning a trip to Napa Valley and Sonoma? Try some of the wineries listed here. Please mention to your tasting associate that Virginia Wine Time made the recommendation.