We were able to add another new winery to our list with a recent visit to The Winery at Bull Run. We met fellow bloggers Kurt and Carol of Wine About Virginia at the winery and enjoyed an afternoon of wine (and history).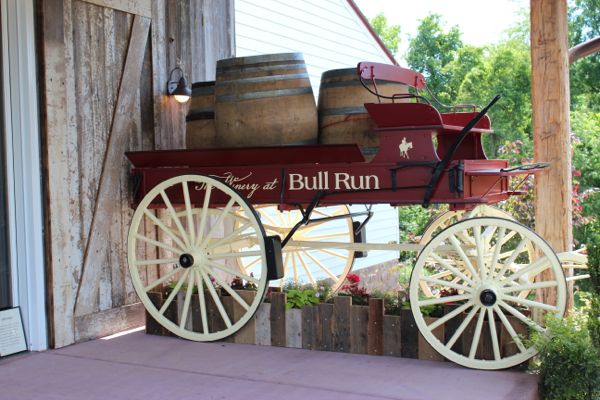 The Winery at Bull Run is located right next to the Bull Run historic park in Centreville. Kim and John Hickox own the winery, and Chris Pearmund serves as the winemaker. The winery itself is a refurbished historic home, and a display case in the center of the tasting room displays Civil War artifacts found on the property.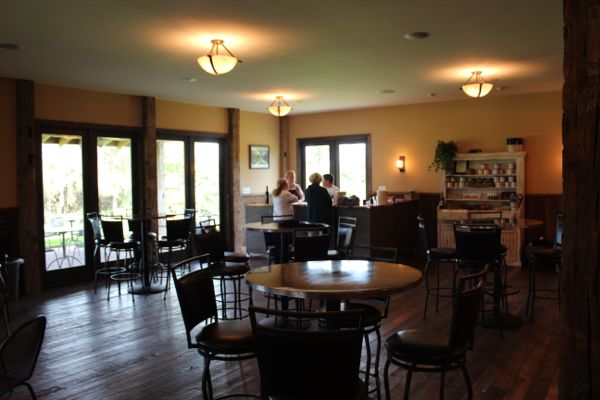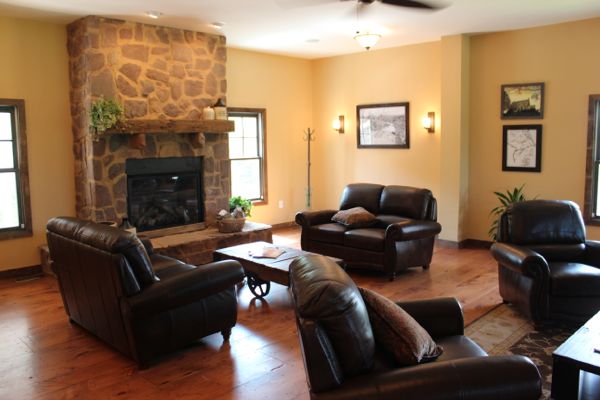 Of course, bloggers focus on the wines, and Bull Run offered nine wines for tasting. Three wines were poured and included a 2010 Chardonnay, a 2010 blend called Delaney, and a 2010 Viognier. The Delaney was described as a "quaffer" on the menu, and that was certainly an apt descriptor. A blend of Traminette, Vidal Blanc, Viognier and Reisling, the Delaney presented a floral nose and tropical fruit flavors. We tended to prefer the Viognier that was blended with Chardonnay (15%) and Gewurztraminer. It was fermented in stainless steel yet gave a heavier mouth feel with abundant peace and apricot flavors. A 2010 Rose provided a transition to the red wines; made mostly from Merlot (90%) with a splash of Chambourcin, it offered strawberry flavors and a crisp finish.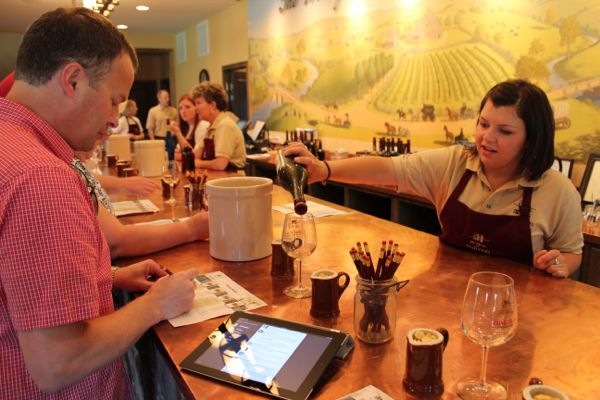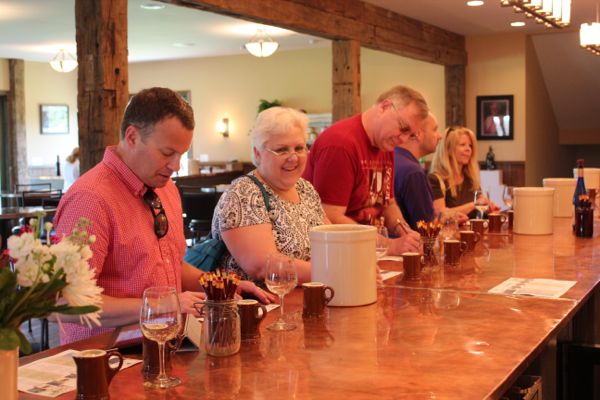 Four red wines followed and included a 2009 Cabernet Franc, 2009 Merlot, 2010 Norton, and a 2010 Meritage. The Cabernet Franc can be described as classic Virginia Cabernet Franc with its raspberry and pepper characteristics. Norton lovers should be pleased with this 2010 offering from Bull Run; a blend of 23% Cabernet Sauvignon delivers a roundness that is often lacking with Norton. In fact, The Winery at Bull Run will be planting two acres of Norton, so look for more Norton from this winery. Paul enjoyed the smoky Merlot; however, the complex 2010 Meritage should prove to be the most age worthy of the reds here. It is a blend of all Bordeaux red grapes and still evolving. The 2010 Fort is a port-style wine made from Chambourcin; smoky with cherry and cocoa nuances, this should pair well with dark chocolate or strong cheeses.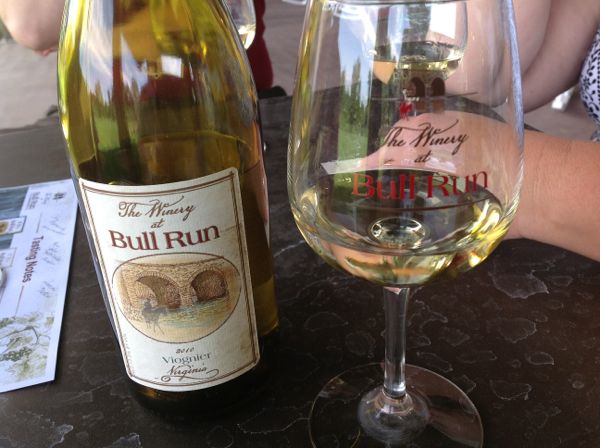 After our tasting, we all opted to share a bottle of the 2010 Viognier out on the veranda that overlooked the historic park next door. Of course, we chatted about wine but made note of our historical surroundings. We will be certain to visit The Winery at Bull Run soon; however, readers on the historical trails may want to plan for a tasting after a trip to the battle site. Be sure to mention, though, that Virginia Wine Time sent you.