Yes, it's that time of the year to put away the bolder wines until the fall and to crack open the crisper, lighter-bodied white wines and fruitier red wines. Our mission to stock up on warm-weather wines brought us to Naked Mountain Winery.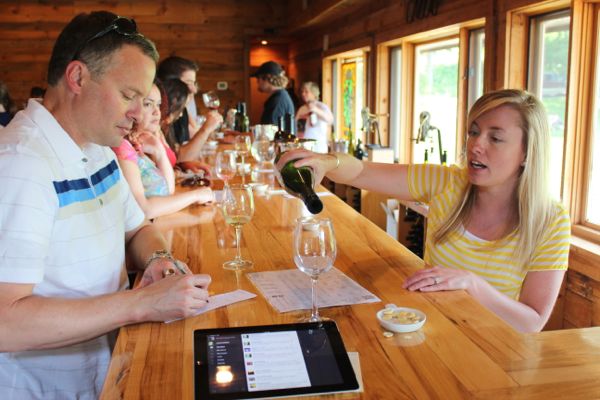 The 2011 offerings at Naked Mountain seemed to meet our expectations for white wines from the 2011 vintage—fruity and refreshingly acidic. The 2011 Viognier presented one such example. Nice melon citrus aromas were matched with flavors of pear and melon. A higher acidity level led to a crisp finish. Perfect on its own or serve well chilled with light cheeses or shellfish. For sweeter wine lovers, the 2011 Chardonnay Riesling should fit the bill. A residual sugar level of 2.5% made for a fruity wine with peach and apple flavors. Our friend and guest blogger Michael Tyler, a fan of fruity white wines, would really love this one while grilling on the deck on a hot afternoon! He might even save a glass for me!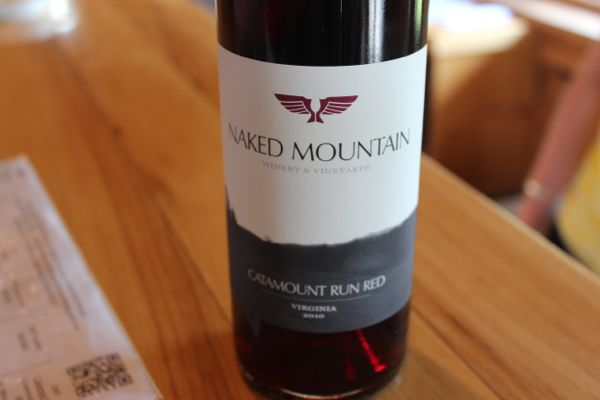 White wine lovers who find themselves in a dither at barbeques might appreciate the 2010 Catamount Run Red. Spicy barbeque sauces and char-grilled fare that once mooed may not seem like a match with sweet white wines; however, this fruity red wine should woo white wine drinkers. Slightly sweet with a bright, fruit forward presence should partner quite nicely with burgers, ribs, and sausages. If heavier meats are on the grill, Paul's favorite, the Raptor Red, might be a better match. This non-vintage pour is a blend of wines from the 2007 and 2008 vintages. Its smoky nose gave way to aromas of dark seed berries and tobacco.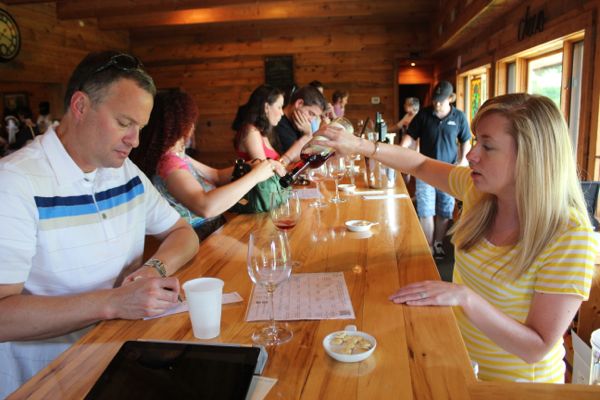 If a cheese course or cheesecake is on the dessert menu, opt for the 2011 Old Vine Riesling. At 6% residual sugar, it is certainly a dessert wine and presented floral aromas with apricot notes and hints of green apple.
It was indeed a hot day, and we refreshed ourselves with a glass of the 2011 Viognier. It proved to be the perfect pour to complement a warm, muggy afternoon. Be sure to consider Naked Mountain Winery when shopping for your own summer sippers, and please mention that Virginia Wine Time sent you.