A few weeks ago we were in the Warrenton area visiting Gray Ghost to pick up some wine when we decided we would visit a few new wineries in the area. Granite Heights Orchard and Winery and Morais Vineyards and Winery are both relatively are new and it was time for us to pay them a visit. We are now up to 144 wineries visited!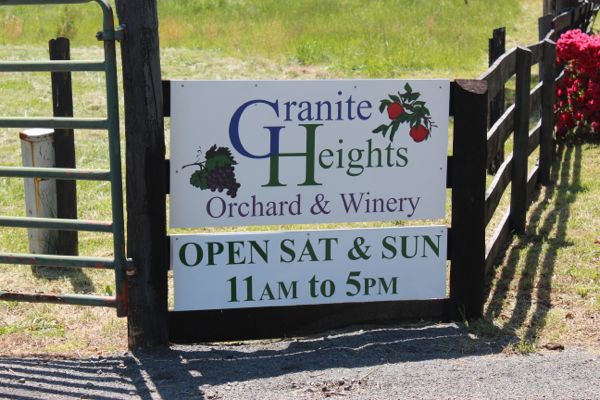 Granite Heights – Luke and Toni Kilyk are hands on owners. They do everything on their land from the landscaping to the vineyard management. They have worked with Lucie Morton, who lived on the farm, to set up the vineyards and have worked with wine consultants over the years. They want to make high quality wine and let the wine speak for itself. On their tasting sheets they don't mention what you should smell or taste. They want tasters to come to their own conclusions. And we did just that.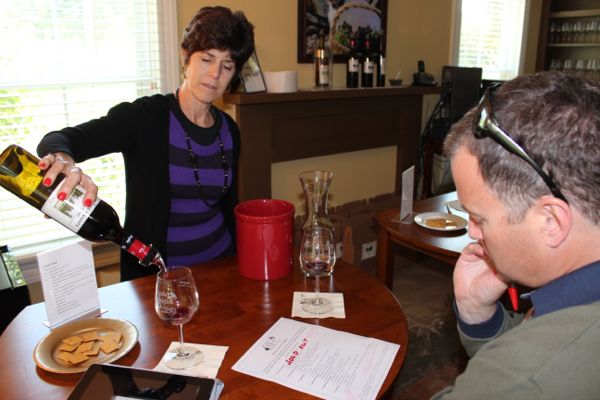 On the day we visited they had five wines for tasting. We enjoyed them all but a few did stand out as our favorites. Warren enjoyed the 2008 Evening Serenade. It's a blend of 52% Cabernet Franc, 40% Merlot, and 8% Cabernet Sauvignon. Warren noted raspberry, blueberry, and tobacco on the nose. He noted similar flavors in the mouth as well as cedar. While I enjoyed this one as well, I preferred the 2008 Lomax Reserve. It's a blend of 80% Cabernet Sauvignon, 10% Merlot, and 10% Cabernet Franc. My notes included raspberry, plum, tobacco, some pepper, decent fruit, and caramel/toffee.
During our tasting we had a chance to talk with the owners and found out more about the winery, the farm, and their winemaking ideas. They also told us all about their jams and honey. Granite Heights is small winery producing high quality wines. We're sure you'll find something you enjoy.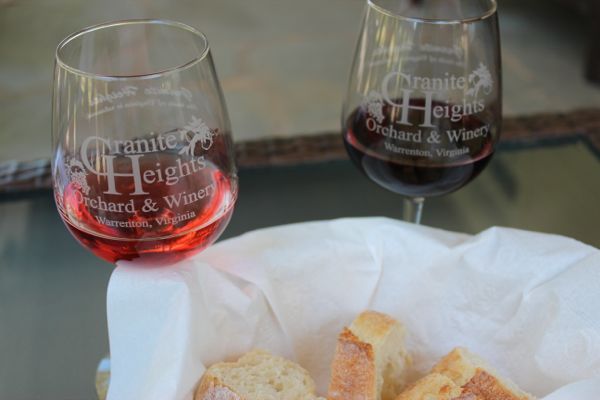 Morais Vineyards – After our visit to Granite Heights we headed on down the road to visit Morais Vineyards. You can't miss it. It's a massive concrete structure inspired by buildings in Portugal. The owners are Portuguese. The building was constructed with events in mind. There are huge areas that would accommodate weddings and the like. They have a beautiful tasting bar with lots of space for groups for tastings.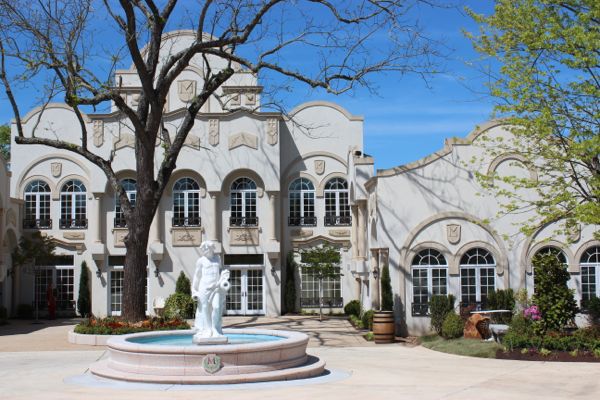 The day we visited they had a full list of wines to taste…six to be exact. Currently they produce small quantities of their wines with hopes to expand in the future. They also have a relatively new wine maker who hopes to put his mark on the 2011 vintage. As with the previous winery, there were some wines that stood out at Morais for us. We both liked the Select White Wine. It's made with the Rkatsitelli grape. We noticed citrus, grapefruit and an interesting spritz. We thought this one would make a nice sipper for a warm summer day. The Red Select also got our attention. It's a blend of merlot and cabernet franc. We noted smoke, pepper, dried herb, and blackberry. It's aged for two years in French oak barrels. We thought this one was a good food wine.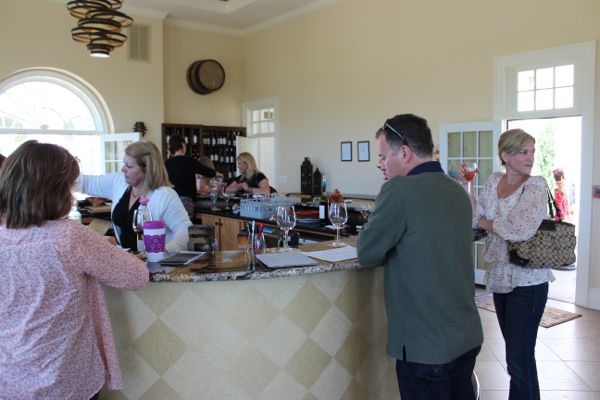 Both Granite Heights and Morais are new wineries. They have room to grow and high hopes for the future. We think we'll be tasting wines from them both for years to come. If you haven't visited either Granite Heights or Morais, plan a trip soon. And be sure to tell them Virginia Wine Time sent you!