It's that time of the month again….events! There are several Virginia wine events coming up soon. If you don't have plans on any of the following dates, consider attending one of the events to enjoy some Virginia wine!
May 12 – Central Virginia Wine Festival – This event will feature 15 wineries from around the state as well as live music, food and beverage concessions, beer sales, and speciality-item arts and crafts vendors. It will be held from 12:00 to 6:00 rain or shine at the SnagAJob Pavilion located in Innsbrook. Visit the website for more information and tickets.
May 12 – Wine Festival at Monticello – The third annual Wine Festival at Monticello celebrates Thomas Jefferson's lasting influence on the Virginia wine industry—and kicks off Saturday, May 12, 2012, 6-9 p.m., on the West Lawn of Monticello. During the Wine Festival at Monticello, visitors can enjoy the splendor of spring, taste Virginia's best selection of wines and stroll through the restored vineyards at Monticello by twilight. The event also includes tours of Jefferson's home, live music on the West Lawn and wine tastings from local Virginia vineyards. Virginia winemaker and Monticello's Assistant Director of Gardens and Grounds Gabriele Rausse—often referred to as the "Father of Virginia Wine"—will be on hand to answer questions about our region's finest wines and how they compare to the vintages that Jefferson enjoyed. There will be several Virginia wineries pouring wines at the event. Check out the website for more details and tickets.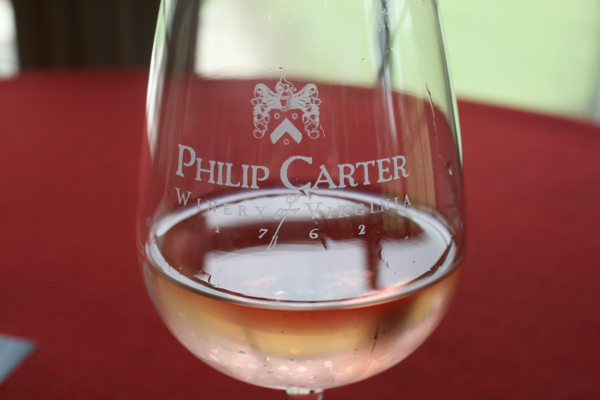 May 24 thru 26 – The Philip Carter Winery of Virginia will host a series of events in celebration of the 250th Anniversary of American Wine. The Carter family, celebrated throughout the early colony and in Virginia history, made significant achievements in commerce and industry in the 1700's. In 1762, Charles Carter was honored and celebrated for 'the first spirited attempt at wine in America', receiving a gold medal from the Royal Society of Arts in London. Since 2008, Philip Carter Strother has sought to re-establish the Carter legacy and make a connection to the burgeoning wine industry in Virginia.
Events to celebrate this significant historical occasion include a cultural evening, "Of Wine & Words…the Carter Wine Legacy" at the Historic Christ Church, Lancaster County, VA (founded by the Carters) on Thursday the 24th of May 2012. Following on Friday the 25th a colonial dinner paired with Philip Carter Wines will be held in Cleve Hall at the winery in Hume. On Saturday the 26th of May, a festive celebration will conclude the Anniversary events.
The 250th Anniversary of American Wine will be celebrated in Lancaster County, VA and in Hume VA between the 24th and 26th of May 2012. For more details, call (540) 364-1203. Some events are by invitation or reservation only. Check out the website for more details.