After a recent stop at Breaux Vineyards to pick up my cellar club selections, we decided to stop at 8 Chains North to check out the latest wines. We hadn't been there in quite some time. We needed to see what Ben Renshaw had in bottle.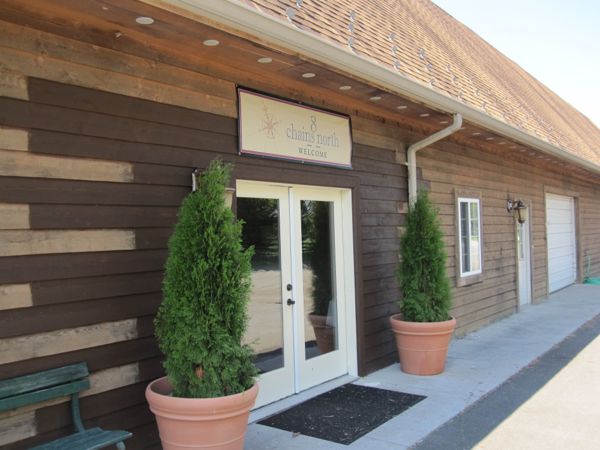 It's nice to be remembered when we head to the tasting bar. Our tasting associate remembered conducting our tasting the last time we visited 8 Chains North. She began with the white wines of course. First up was the 2011 Sauvignon Blanc. This one quickly became our favorite white. We enjoyed the citrus, pear, and grapefruit notes as well as the well balanced acidity. We can see this one being part of our summer sippers.
Next we tasted the 2011 Pink Link. Now, this isn't a rose or a blush. It's made from merlot and is very light. It's almost clear. We noted some strawberry on the nose. It's crisp and dry and very light on the tongue. We then tasted the 2010 Loco Vino. This one has always been one of our favorites. We noted lemon and pear notes. It's very lightly sweet. This will be another one on our summer sipper list.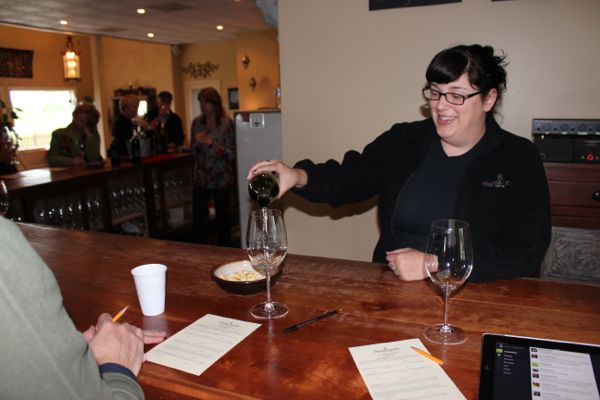 The reds began with the 2009 Merlot. We noted smoke, dried herb, raspberry, and cherry. It was aged for 11 months in French and American oak. The 2009 Furnace Mountain Red was next. This is a true bordeaux blend. It's a pretty big red with firm tannins. We thought of meat while tasting this one. The final red was the 2009 Furnace Mountain Red Reserve. Yet another big wine that could benefit from food. We noted chocolate, vanilla, and ripe black cherry. Just when we thought the reds were finished, we got a taste of the 2008 Furnace Mountain Red. As I was expecting, I enjoyed the fruity smooth nature of this wine. It reminded me slightly of the reserve version which is no longer for sale. However, our tasting associate gave Ben a call and I was able to secure a bottle of the 2008 Furnace Mountain Red Reserve! I felt so special! I really enjoyed this wine when it was released and wished I had more of it on my rack. Now I do! I'll be holding on to this one awhile longer.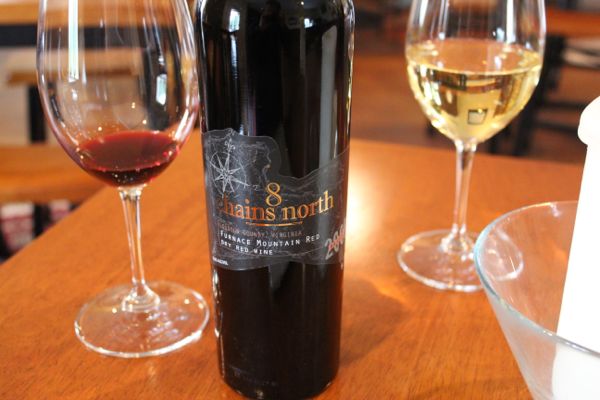 After our tasting we each enjoyed a glass. Warren had a glass of the 2011 Sauvignon Blanc and I enjoyed the 2009 Merlot. It's always fun to see what Ben Renshaw has been working on and has in the bottle. We certainly enjoyed our time at 8 Chains North. If you haven't been to 8 Chains North lately, consider planning a trip soon. And be sure to tell them Virginia Wine Time sent you!