Recently we attended the Spring 2012 Barrel Tasting at Glen Manor Vineyards. It's always interesting to get a peek at what the future wines will be like when they are released. Tasting the wines right from the barrel gives you a good idea of what's to come. Last year we tasted the 2010s and really enjoyed them. This year the focus was on the 2011s of course and as expected we enjoyed them as well. We ran into Kurt and Carol from Wine About Virginia in the tasting room. They were having a regular tasting. It's always good to run into fellow wine bloggers.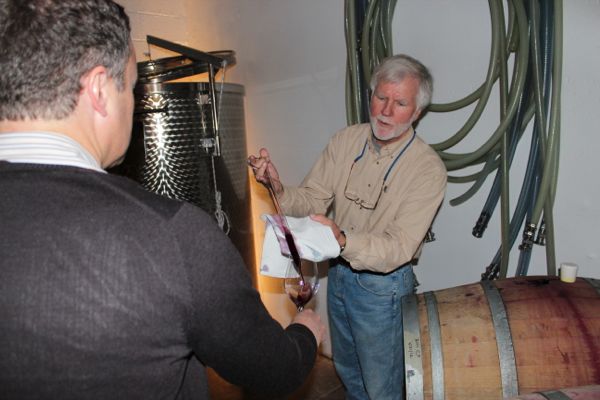 Four red wines and two white wines were offered at the tasting. Each wine had a special food pairing. We began with the 2011 Cabernet Franc. It was paired with pork belly on tortilla chip with dried cherry and red grape olivada. This first wine ended up being my favorite. It was bright and fruity and had a smooth ending. Anyone who follows my wine tastes knows that I enjoy a fruity beginning and a smooth ending. It paired very well with the pork belly.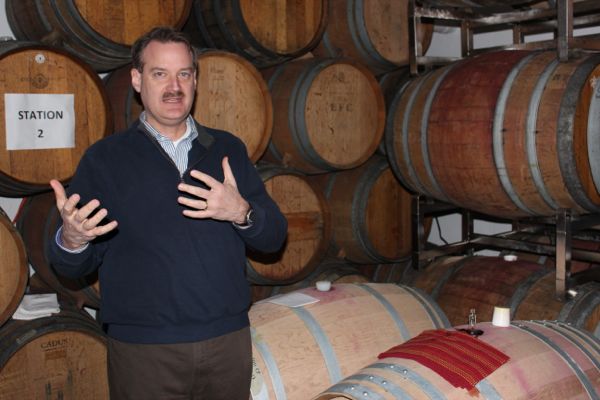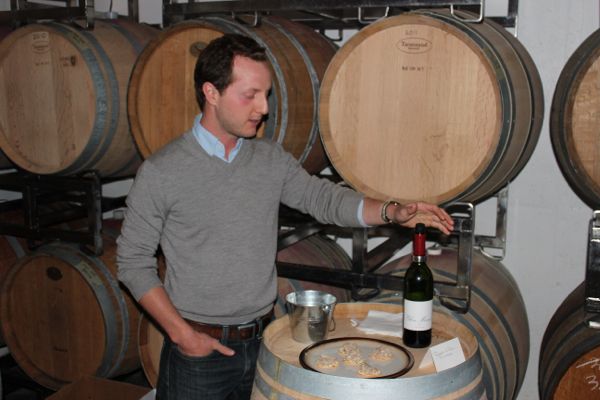 The next two stations were to taste the Vin Rouge. We tasted the 2011 Vin Rouge from the barrel. We thought this one is ready to enjoy now. We noted fresh berry fruit with moderate tannins and a smooth ending. The 2010 Vin Rouge was up next. This one was tasted from the bottle because it was released that day. We think this one could age well. We noted dried fruit, light tannins, and considered this one the everyday red drinker. We could enjoy a glass of this with almost anything. This one was paired with rabbit and pork rillettes.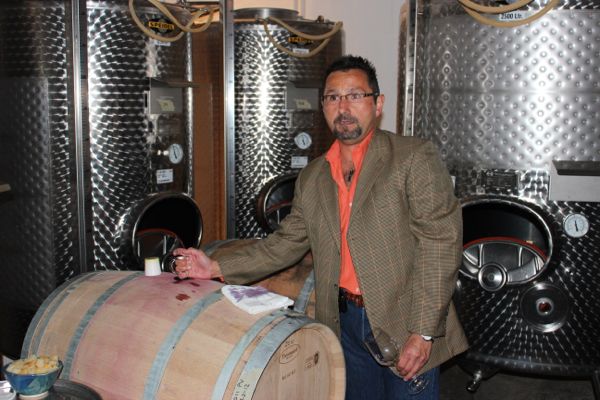 At the next station we tasted the 2011 Petit Verdot. This one won't be released until sometime in 2013. It was very young and clearly needs more time. It was a bit astringent but with the strong fruit characteristics, you can see where it will be in the future. I'm a big fan of petit verdot and am looking forward to the future release of this one. It was paired with chocolate, ancho, blueberry & pecan pain d'Epices with honey butter & cajun-spiced pecan.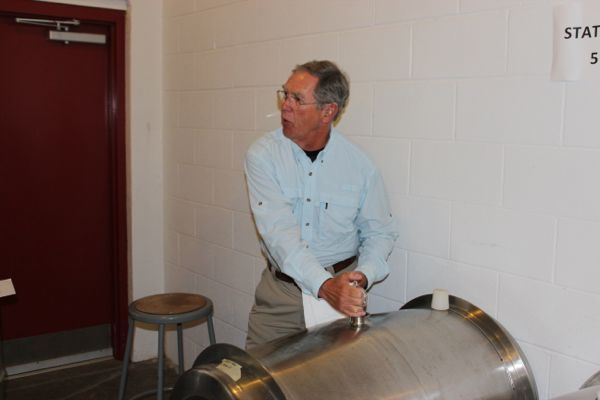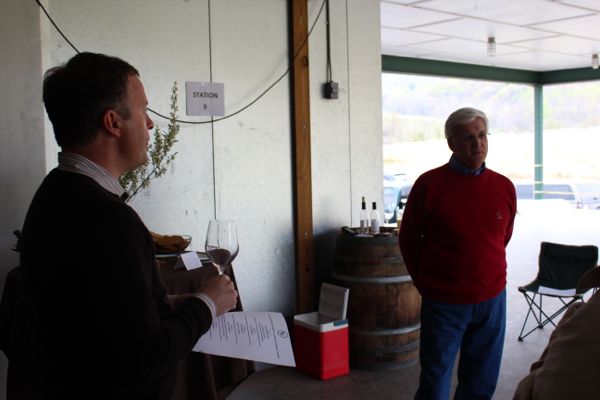 The final two stations offered the Petit Manseng desert wine Raepheus. We were able to taste the 2011 and the already in bottle 2010. The 2011 was very sweet and the alcohol was a bit high for me. We noted tropical fruit and high acids. We thought this will calm down with time in a bottle especially since it won't be released for a while. A small glass would be nice though. The 2010 from the bottle was floral and more delicate. It also has high alcohol but you don't notice it at all with the low 5% residual sugar. This one is more complex with delicate flavors. It was paired with thyme-pecan-pecorino shortbread with apricot-mango-ginger-chipotle chutney & gorgonzola.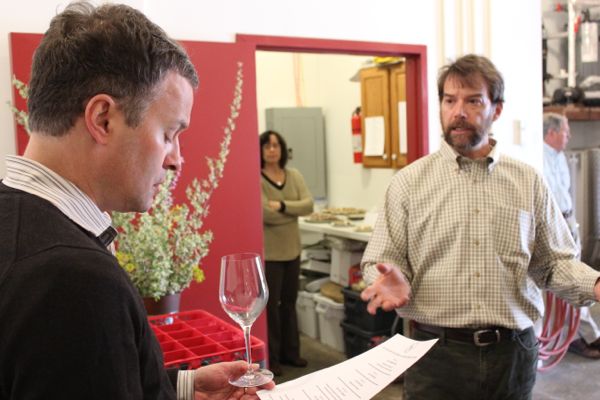 We had a chance to speak briefly with winemaker Jeff White about his recent Governor's Cup win as well as the barrel tasting and the current growing season. Bud break has occurred and so far his vineyards have escaped the frost issues. We enjoyed our time at Glen Manor as we always do. We are looking forward to the future releases as well. If you visit Glen Manor Vineyards anytime soon, tell them Virginia Wine Time sent you!