Richard Leahy masterfully captures the past, present and future of a wine region that has grown dramatically in recent years. Pour yourself a glass of a favorite Virginia wine and follow Leahy as he tastes his way through Virginia wine country. Wine aficionados at all levels who want to know more about this emerging wine region will find this book to be indispensable.
This was the jacket endorsement that I wrote for Richard Leahy's newly released book on the Virginia wine industry called Beyond Jefferson's Vines. Paul and I have logged countless months, days, hours and minutes traveling the state to sample the best (and not so best) wines of Virginia. Therefore, it is with some authority that I can tell you that reading Beyond Jefferson's Vines is the next best thing to actually traveling the state for yourself. Included in this must-read work is an introduction by fellow critic, Dave McIntyre who advises us all to "to over Thomas Jefferson." And indeed it may be time to do just that. Leahy gives testimony to an industry that has grown (most importantly) in quality and in quantity within the past decade. The Virginia wine industry has arrived both nationally and even internationally, and while Jefferson helped to give birth to a nation, his attempts at winemaking were absolute failures. It is obvious, then, that the Virginia winemaking has reached heights that Jefferson could only imagine. Time to get over Thomas Jefferson? Absolutely!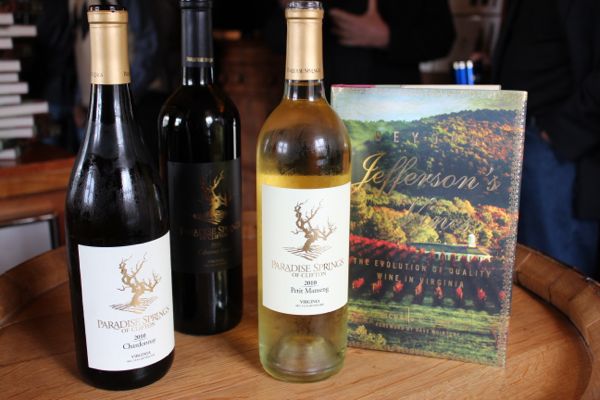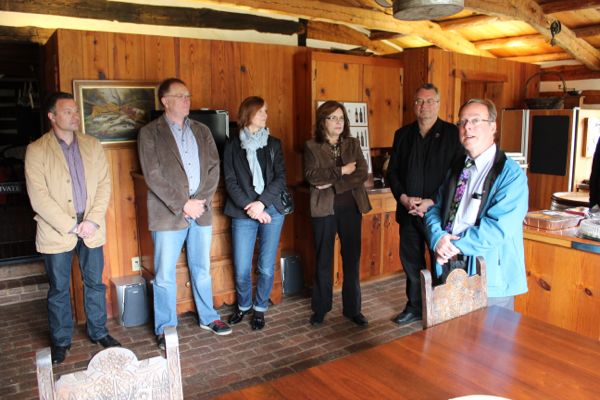 On hand to celebrate Leahy's book releases included industry professionals such as Christopher Parker, a British native and Virginia resident who exports Virginia wines to Great Britain. Bloggers were in attendance and included the duo known as Swirl, Sip, Snark, Frank Morgan of Drink What You Like, and Dezel Quillen of My Vine Spot. John Hagarty, local wine reporter and associate with Rappahanock Cellars was also on hand. And where was the event held? At a Virginia winery, of course. Paradise Springs hosted the event, and we were treated to lunch and wonderful pours from Paradise Springs Winery. Publisher Carlo DeVito paid homage to Leahy's hard work in producing the book under demanding deadlines; however, Richard seemed unfazed by the stress and demands. I've always been impressed by Richard's easy-going cheerfulness, and as I've gotten to know Richard and then reading Beyond, I now know why. Richard has a passion for what he does (and does very well)—the tireless promotion of the local wine industry.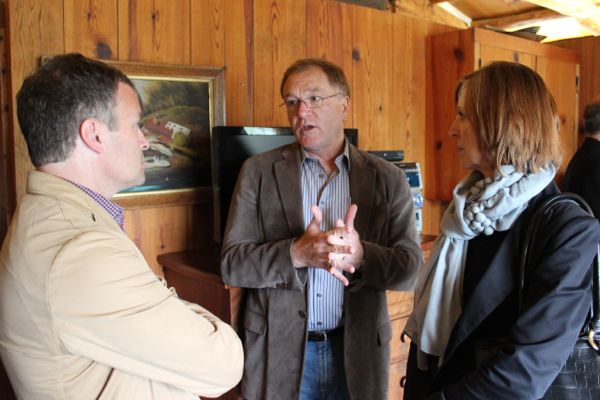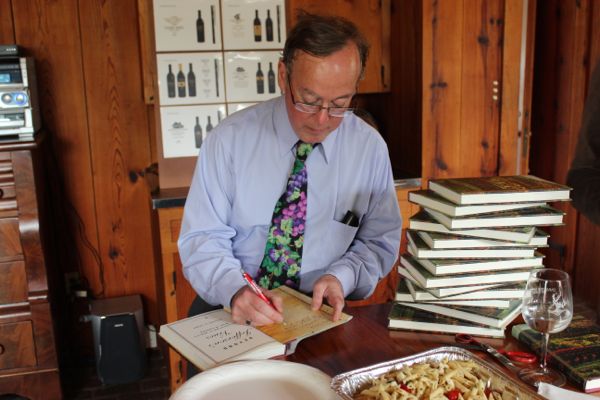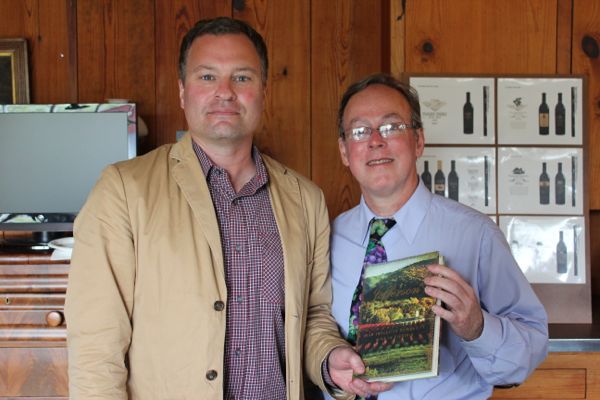 As the release party came to a close, Richard autographed copies of Beyond Jefferson's Vines for each attendee. However, we had one more treat in store, and that was a barrel tasting conducted by Paradise Springs winemaker, Rob Cox with Richard Leahy as part of the group. I will not hash out the particulars of the barrel tasting, but I will say that the still-fermenting Chardonnay was excellent as was the fruity Petit Manseng that promises to be drier than the current 2010 bottling. The Petit Verdot, Cabernet Sauvignon and Tannat were all from the 2011 harvest, and these all indicated that the 2011 harvest was not a complete disaster. These evolving red wines will be fruitier and lighter bodied (even the Tannat) than the vaunted 2010 counterparts; however, they will be quality wines probably to enjoy while young.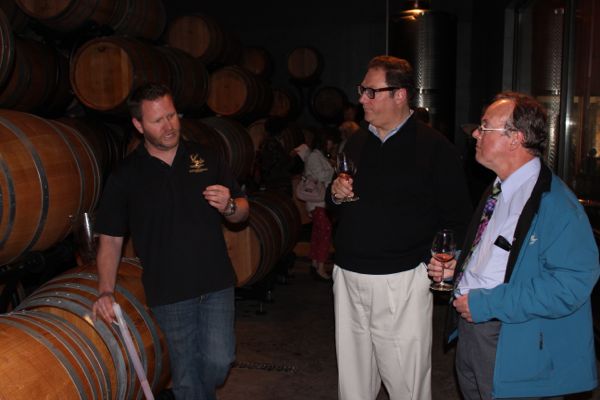 Look for Richard Leahy's Beyond Jefferson's Vines wherever books are sold; in fact, copies will be available in some tasting rooms. Of course, pay a visit to Paradise Springs Winery, too. Be sure to mention that Virginia Wine Time sent you.