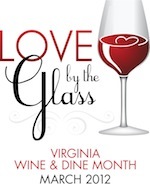 Our Virginia Wine and Dine month experiences have been mostly at home enjoying Virginia wines with our meals. However, last weekend we made it to the Boxwood Tasting Room in Chevy Chase, Maryland to try their wines and have some lunch.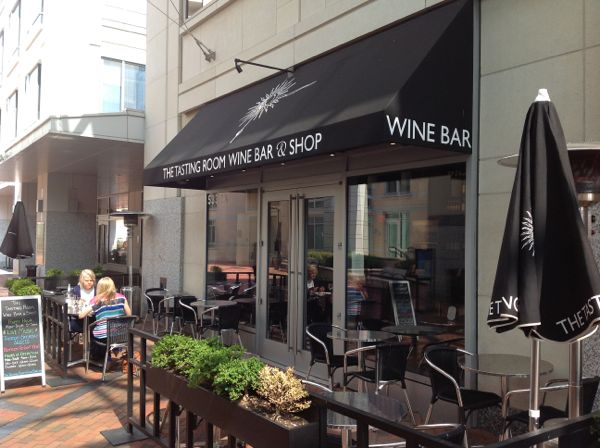 We headed to the bar and purchased two cards for the enomatic wine machines. We were able to taste all of the Boxwood wines and several others they have listed on their menu. Of the Boxwood wines I tasted, I really enjoyed the 2009 Topiary. It has a wonderful deep garnet color with berry notes and a smooth finish. While I normally really enjoy 2008 reds, this one made me think of a 2008 red.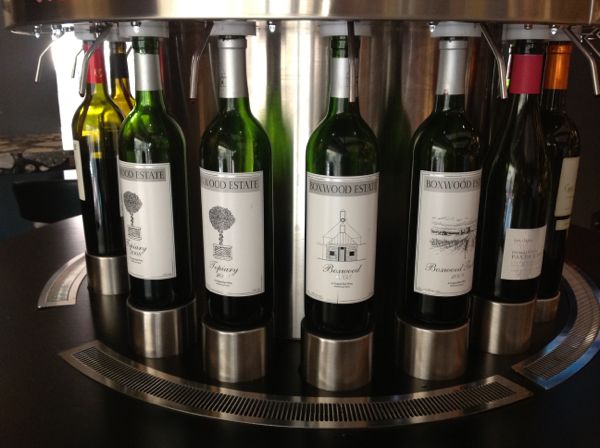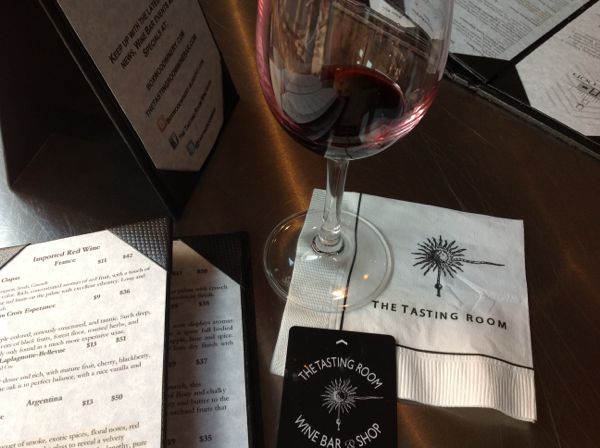 After our tasting I ordered a ham and brie panini and Warren ordered a turkey and gouda panini. We decided on the 2010 Topiary Rose to enjoy with our sandwiches. And the weather was so nice, we enjoyed them outside at the patio tables. I had my new iPad with me so I was able to snap a few photos, tweet them and share them with you here. Have you been to a Boxwood Tasting Room recently? If not, plan a trip to one soon and tell them Virginia Wine Time sent you!