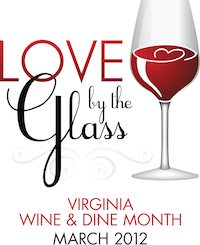 Continuing to celebrate Virginia Wine and Dine month, on Friday we enjoyed two Virginia white wines.
We began the evening with the 2010 Viognier from Chrysalis Vineyards. We enjoyed it with a creamy goat cheese and soft baguette. We noted pear, mango, and floral notes on the nose. On the tongue we noticed tropical fruit…mango, pineapple, and pear flavors with a hint of oak at the end. It paired nicely with our cheese and baguette.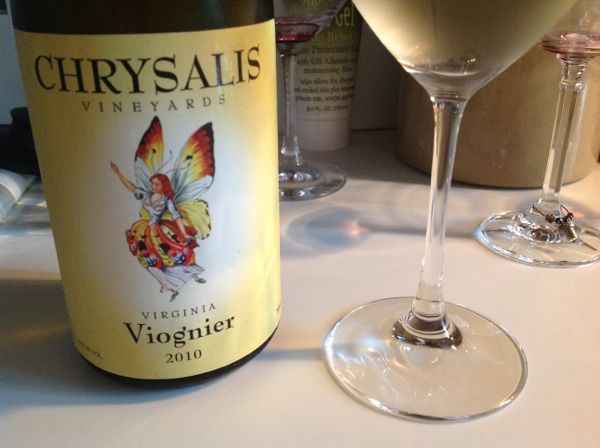 For dinner we had pan seared, lightly breaded fluke flounder with capers and a side of pasta. Warren selected the 2010 Viognier from King Family for the meal and to do a little side by side comparison. We noted honeysuckle, citrus, and shale on the nose. In the mouth we noted subtle peach, stone fruit, and a soft vanilla finish. Warren preferred it a bit warmer while I enjoyed it quite chilled.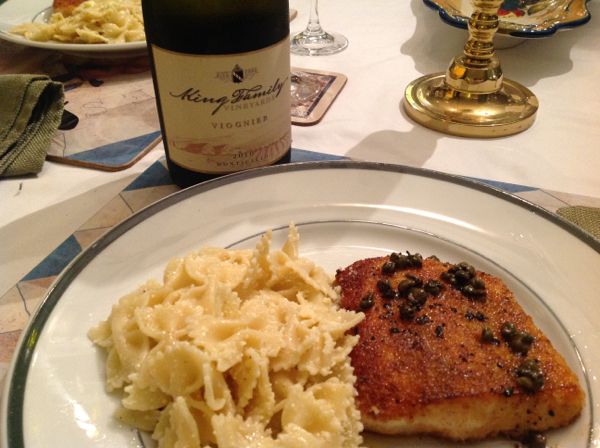 Enjoying these two different viogniers side by side gave us a good look at different viogniers from different parts of the state. Warren preferred the 2010 Viognier from King Family while I enjoyed the 2010 Viognier from Chrysalis Vineyards. Have you had a Virginia viognier lately? If you try one of these, or visit the wineries, tell them Virginia Wine Time sent you!