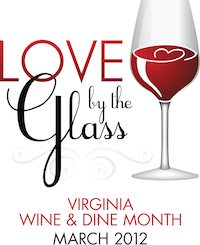 As many of you might know, March is Virginia Wine and Dine month. This is a time to celebrate Virginia wine by enjoying a glass of Virginia wine by itself to with a meal at a participating restaurant or wine shop. Visit VirginiaWine.Org for more information and a list of participating restaurants and shops.
We participated in Virginia Wine and Dine month by enjoying a glass of wine on Friday evening. Our choice was the Solstice from Little Washington Winery. We visited them a while ago and purchased this bottle. My thoughts were to save this bottle for a warm spring day but we were in the mood for something different and selected the Solstice.
While sipping the wine we noted pear, melon, and a hint of pineapple. It's a blend of Sauvignon Blanc, Vidal Blanc, Chardonnay and Viognier and is a slightly sweet wine that presented the fruit flavors at a very chilled temperature. We enjoyed this wine with manchego cheese and crackers.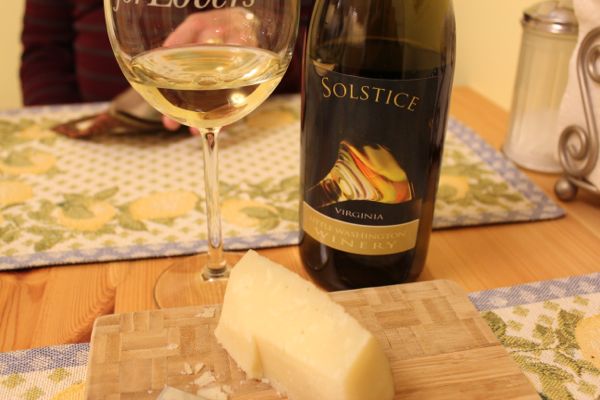 We plan to visit some participating restaurants this month to help celebrate Virginia Wine and Dine month. Plan to visit one of the participating restaurants or wine shops and enjoy a glass of Virginia wine. And when you do, tell them Virginia Wine Time sent you!