Yes, our focus during our latest trek to the Monticello area was sparkling wines; however, we did manage to sneak in a few visits to wineries that weekend. Here were our impressions:
Glass House Winery: This winery has been on our "places to visit" list for a while, and we finally managed to get there this time around. This is our 141 winery visited! Glass House Winery offers a unique tasting experience in a hot house that grows an assortment of tropical plants including banana trees. Our favorite pours included the off-dry 2011 Pinot Gris with its pear and citrus aromas and the smoky 2010 Barbera that presented a whiff of violet and full blackberry flavors. Norton lovers may appreciate the 2010 Meglio del Sesso that is a blend of Norton, Chambourcin and Cabernet Franc. It is then aged with 82% ground chocolate. Needless to say, it is indeed dessert in a bottle. Oh—the fresh bananas are divine! Naturally sweet with a firm texture, they beat anything you will ever buy from the supermarket.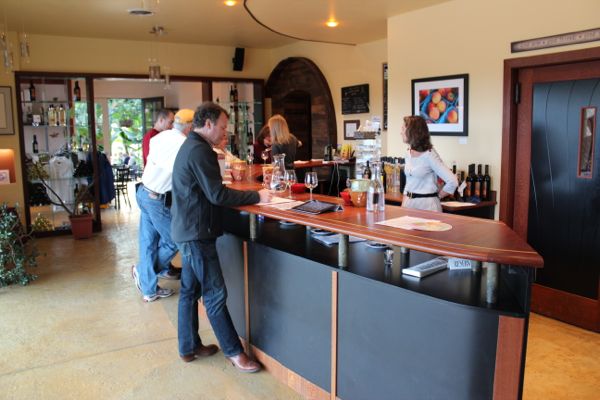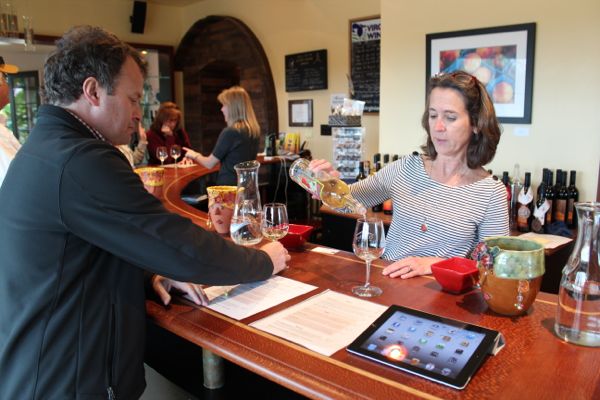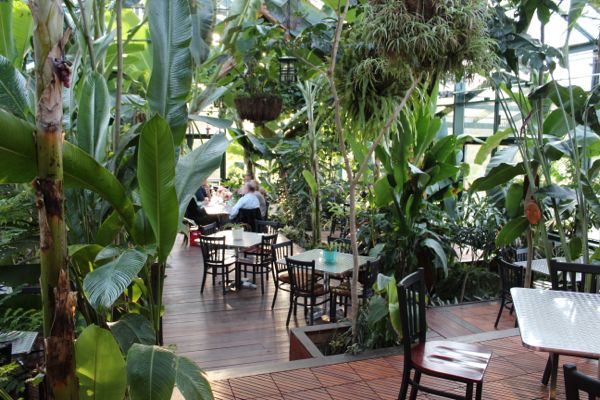 Mountfair Vineyards: Our tasting here began with the two sparklers from Thibaut-Janisson—the current release of the dry Blanc de Chardonnay and the sweeter Fizz. I liked Fizz, but I loved the dry Blanc de Chardonnay with its non-stop racing bubbles, apple notes, and crisp finish. (It also ended being my second favorite sparkling at Sunday's tasting.) Of course, Mountfair is known for its focus on Bordeaux-style reds, and we favored the 2009 Belated, a bend of Merlot (65%), Cabernet Franc (25%), and Petit Verdot (10%). We noted dark fruit, cedar and sweet tobacco on the nose with plum and spice in the mouth. After our tasting, we enjoyed bubbles and conversation with Ben and Jackie of Mountfair Vineyards. Ben assists with the winemaking, and Jackie does the marketing; they are also married to each other!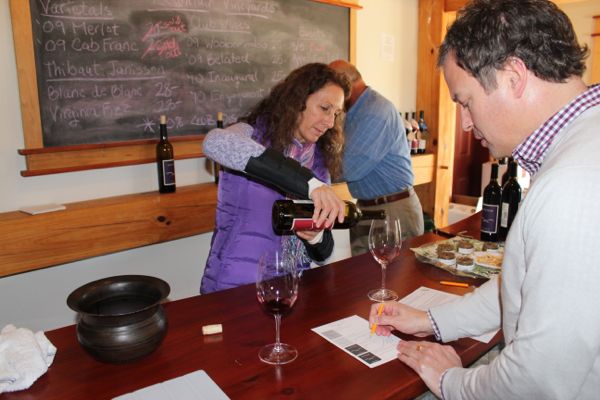 Stinson Vineyards: This was our second visit to Stinson, and here we reached split decisions. Paul enjoyed the 2010 Rose with its characteristics of strawberry and dried herbs. It certainly possessed an earthiness that would pair well with gamy cheeses and meats. I preferred the 2010 Chardonnay that presented pear notes and a vanilla finish. We did concur on our choice of red wines and that was the 2010 Cabernet Franc. Nice cherry, raspberry and pepper flavors were evident here with some smoky notes to suggest oak aging.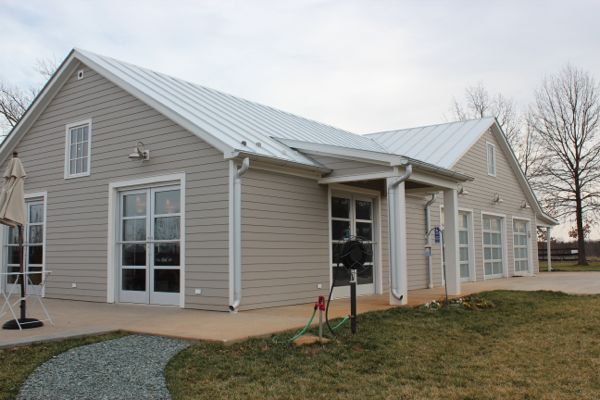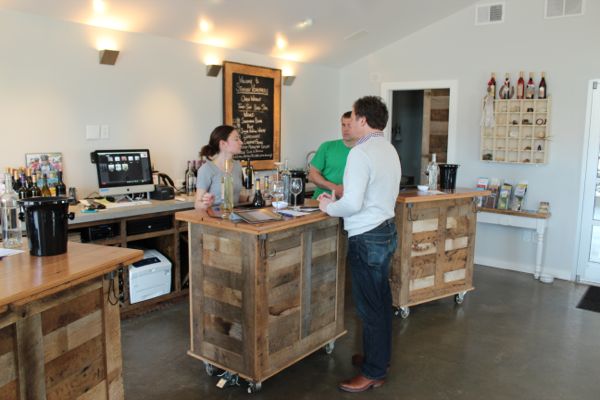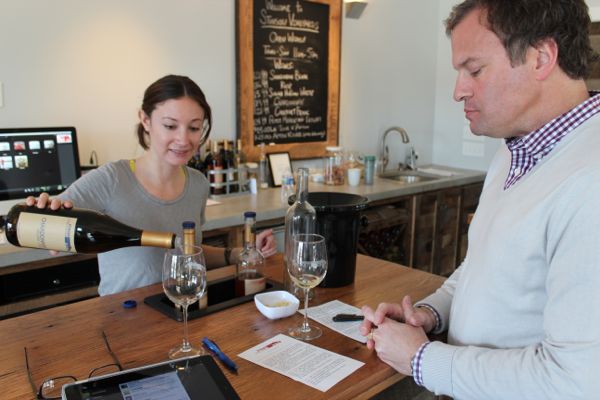 White Hall Vineyards: An impressive line-up of wines was tasted here with an equally impressive list of price points. Everything that we tasted was under $20. I was eager to taste the 2010 Gerwurztraminer, a gold medal winner at the 2012 Governor's Cup. I was not disappointed—lovely floral aromas with notes of orange peel led the way to intense flavors of citrus, white pepper and nutmeg. Do not be afraid to warm the glass up a bit with your hands before sipping as the rich aromatics and flavors will only intensify. I'm a proud Chardonnay fan, and the 2008 Chardonnay was an absolute steal at $11.99 per bottle. Apple and pear elements prevailed with hints of vanilla at the finish made for an elegant wine that could be enjoyed on its own or with light fare. Paul added to his Petit Verdot collection and snagged a bottle of the earthy 2009 Petit Verdot that is blended with some Cabernet Sauvignon and Merlot. (Between the two of us, we walked out with six bottles of wine.)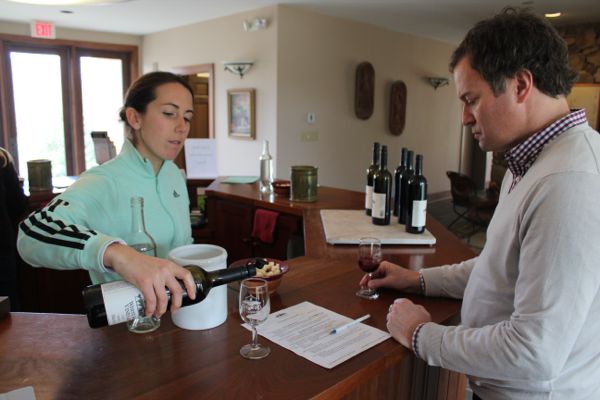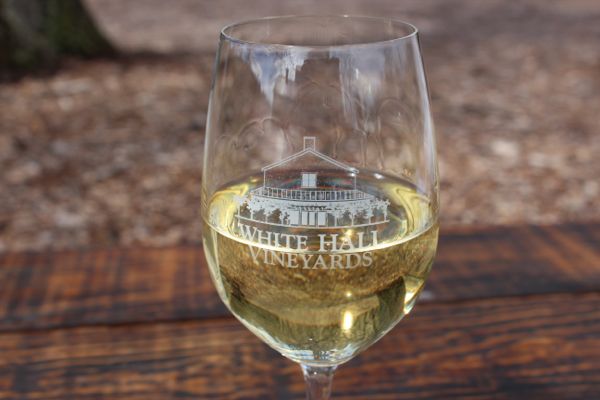 Spring is now upon us and daylight is lasting longer, so plan to visit these wineries sometime soon. Enjoy your favorite wine while gazing upon spring blossoms and lasting sunsets, but mention that Virginia Wine Time sent you.