We salute Virginia Governor's Cup winner, Jeff White, for winning the coveted award with his 2009 Hodder Hill, a meritage blend. This year's competition marked a return to judging both white and red wines in a single event. Furthermore, wineries had to acknowledge that any wine submitted for judging was the product of 100% Virginia fruit. The panel of judges was an honor roll of wine experts and included Master of Wine and competition director, Jay Youmans. Therefore, this year's award winners were those that met more rigorous standards than in previous years. Kudos, then, to all medal winners especially to the ultimate champ, Jeff White.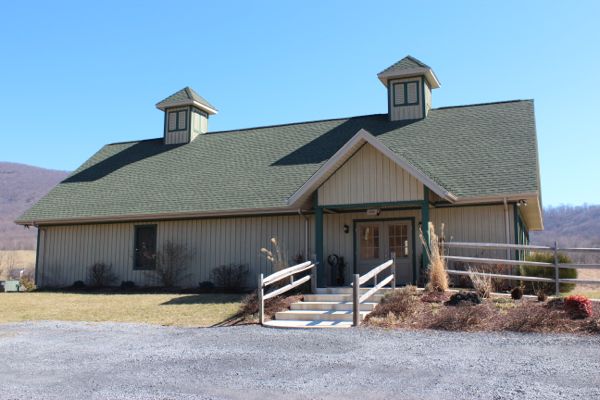 We decided to mark Jeff's achievement by paying a visit to Glen Manor Vineyards this past Sunday. Our motive, of course, was to sample the award-winning 2009 Hodder Hill as well as other current releases. Jeff was not in the tasting room, but his wife Kelly was on hand to guide us through our tasting. The 2011 Sauvignon Blanc began our tasting experience, and what a lovely way to start the afternoon. Rich with characteristic grassy and citrus notes, it was offered a refreshing minerality and crisp, clean finish. Jeff White may well be setting the standard for Sauvignon Blanc produced in Virginia as this vintage continues the tradition of quality wine from this varietal at Glen Manor Vineyards.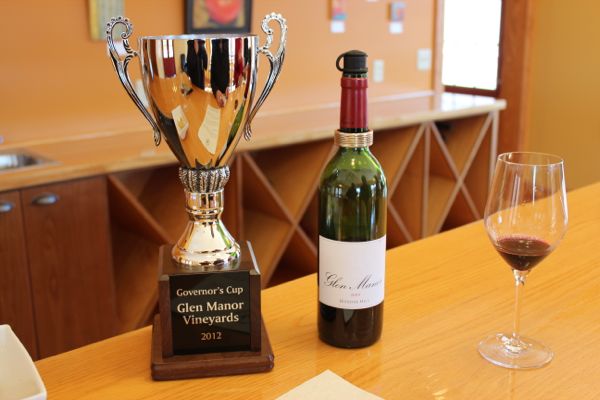 From there we proceeded to the award-winning 2009 Hodder Hill. The color and aromas suggested Old World complexity and elegance with aromas of cherry, raspberry, coffee, and mint. Similar flavors were noted in the mouth with soft tannins and a lengthier finish. The 2009 Hodder Hill is a blend of 63% Cabernet Sauvignon, 25% Merlot, 6% Cabernet Franc, and 6% Petit Verdot. Kelly explained to us that in contrast to the 2010 season, the 2009 growing season more characteristic of Virginia—warm days, cooler nights, and the right amount of rainfall that fell prior to harvest time. The harvest months, which typically run from August to October, were dry in 2009. These factors allowed for gradual, even ripening of the grapes to produce a complex wine that also expresses the terrior of the vineyards.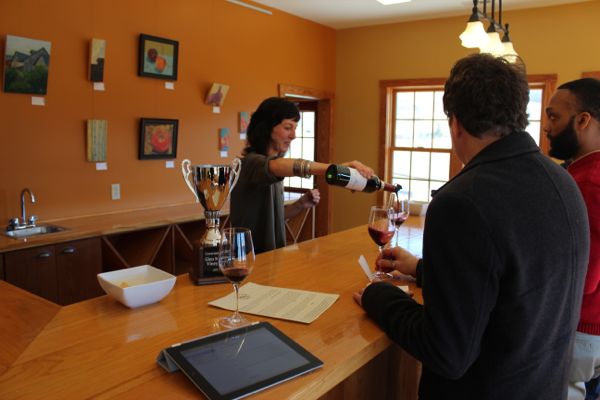 Kelly also shared with us that Jeff really had no inkling that he was going to win the competition. In fact, Jeff never enters his wines into judging contests; however, he did enter only the 2009 Hodder Hill in order to receive critical feedback from the judges. Given the elite panel of this year's judges, this was certainly understandable. When informed that he had indeed won the Governor's Cup, Jeff was truly surprised.
We finished our tasting with the excellent 2009 Petit Verdot, a wine that we have written about in the past. It continues to progress quite nicely with dark plum flavors and nuances of spice and mocha.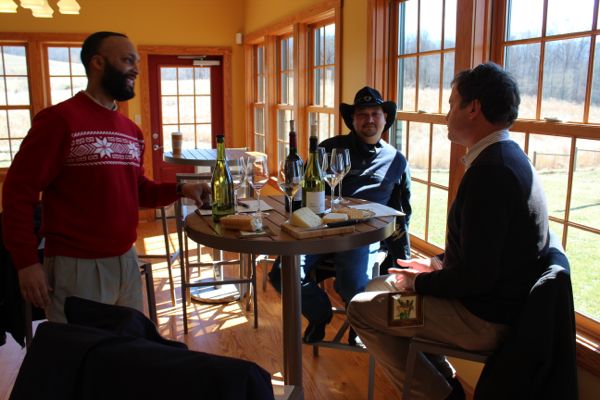 While at the tasting bar, we ran into blogger Dezel Quillen of My Vine Spot and his friend, Michael Ching who is the assistant winemaker at Paradise Springs. Like us, they were on the trail that day to sample the wines at Glen Manor Vineyards. After our tasting, we shared wine and conversation; we also made certain to purchase several bottles of our favorites including the 2009 Hodder Hill.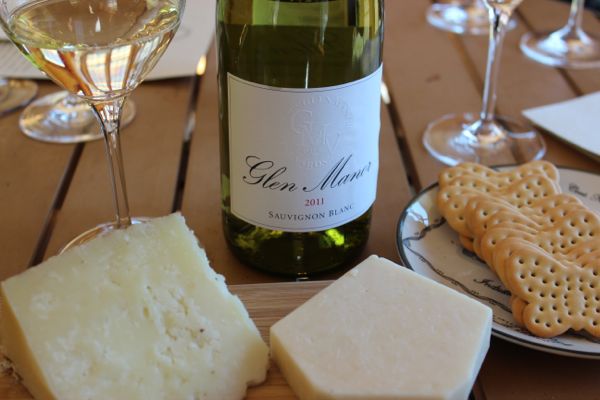 Be sure to visit Glen Manor Vineyards to taste the excellent wines created by Jeff White, and please mention that Virginia Wine Time sent you.