Swirl, Sip, Snark and Cellarblog have posted pictures of their wine racks. I'm very impressed with their wine storage. Frank from Drink What You Like also kicked in his photo on Twitter. They have issued a challenge for all Virginia wine blogs to post about their wine storage. Wanting to be part of the in crowd and participate I decided to show how I store my wine. I have two separate areas for my wine. I store them both in my dining room. I have one rack just for white wines and then on the other side of the room I have two racks for all my red wines. Both racks are organized by winery. My wine collection is almost exclusively Virginia wine so I can store them on the racks by winery. This works out well when I'm looking for a specific wine from a specific winery. So here are the pictures of my wine racks. How do you store your wine?
White wine rack…I also have several bottles chilling in the refrigerator.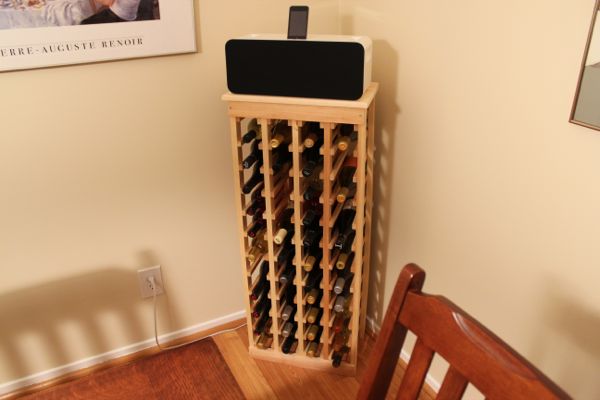 Red wine racks.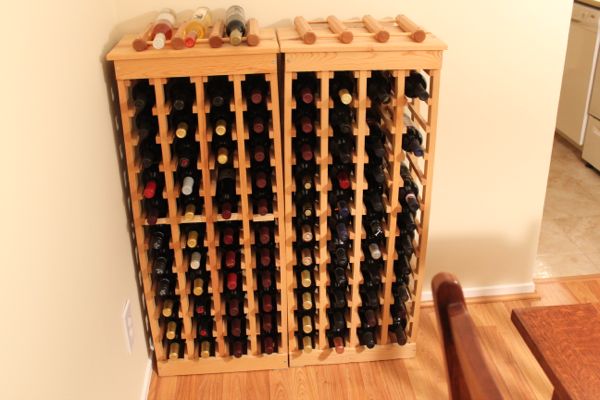 Not to leave out Warren, I will say that he stores his wine in several places around his house. He has most of them in a closet that keeps a pretty constant temperature and lots of darkness.