Fox Meadow Vineyards and earned a gleaming place in the spotlight last year when its 2008 Le Renard Rouge won the coveted Virginia Governor's Cup. However, we had not been to Fox Meadow Vineyards since that well deserved victory; so, we returned to Fox Meadow Vineyards a couple of weeks ago to participate in a vertical tasting to see how upcoming releases were progressing.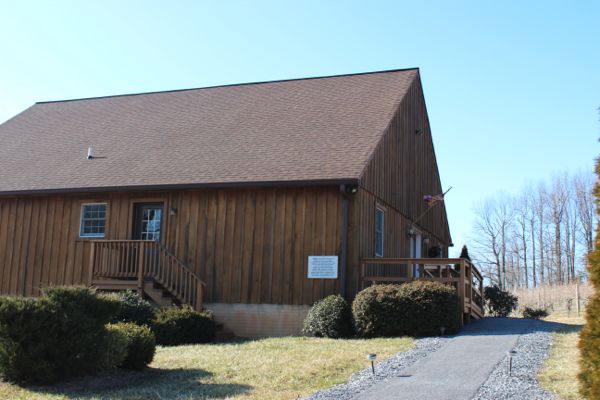 Owner Bob Mortland conducted the tasting which included a very young 2011 Merlot and four Cabernet Francs from the 2007, 2008, 2009 and 2010 vintages. The Merlot and the 2010 Cabernet Franc were sampled from the barrel. Bob took a risk in starting the event with the 2011 Merlot, a product of a very tricky harvest, and he acknowledged that the rollercoaster ride of a growing season made for some pretty serious headaches. The Merlot was obviously still young but was lighter in color with cherry and pepper notes. It will spend 15 months on oak and should produce a lighter-bodied wine.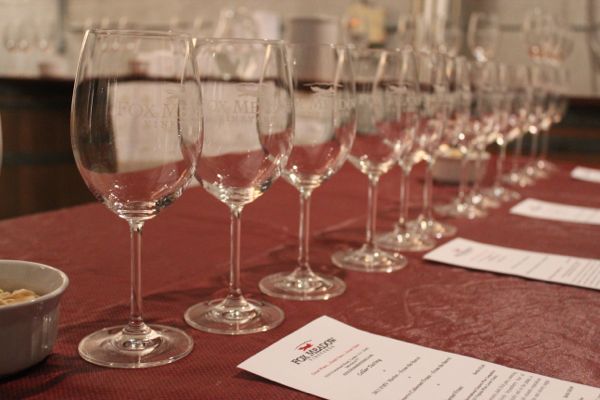 Of the Cabernet Francs that we sampled, I concluded that the winner was the yet-to-be bottled 2010 Reserve Cabernet Franc. I noted aromas of raspberry, cherry and forest floor; similar fruit flavors plus a subtle chocolate component were evident in the mouth along with a "dusty" tannic presence. I should not have been surprised since the 2010 growing season in Virginia was stellar. Paul favored the 2007 Reserve Cabernet Franc with its smoky nose and notes of cumin and dried herbs. Mixed berry flavors and oak nuances were also present.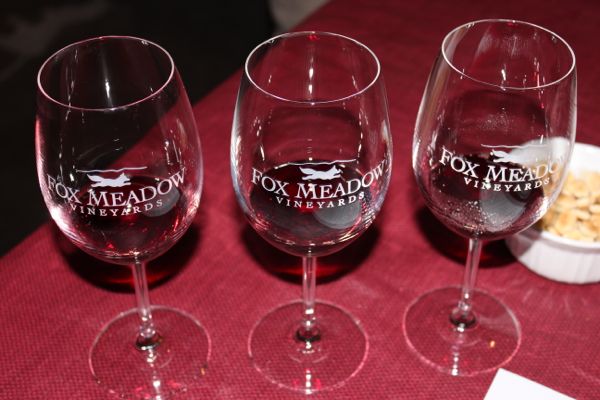 Paul is a big fan of the 2008 Virginia reds, and the 2008 Reserve Cabernet Franc was his second choice. He jotted down "fresh fruit" to suggest riper fruit flavors on the palate along with dried herb and a bit of caramel toward the finish. I noted a whiff of cedar to suggest shades of oak and spice. The 2009 Reserve Cabernet Franc is the current release and available for sale. Young and still tannic, it presented smoke and pepper on the nose and cherry flavors in the mouth.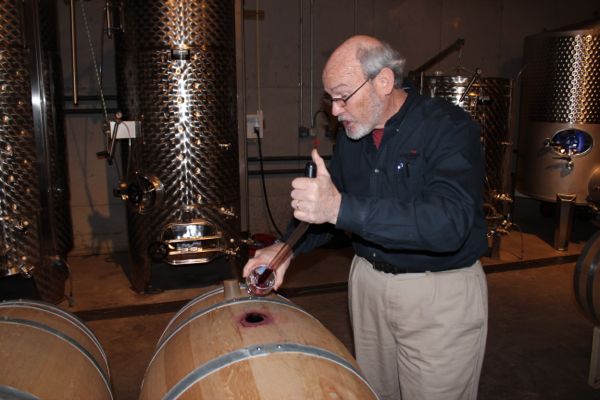 We chatted for a bit with Bob after the tasting, and he was certainly relieved that the 2011 growing season was behind him. Bob was optimistic that quality will ultimately prevail even from a troublesome growing season, especially with winemaker Tom Payette in his corner. After all, it was Payette who crafted the award-winning Le Renard Rouge.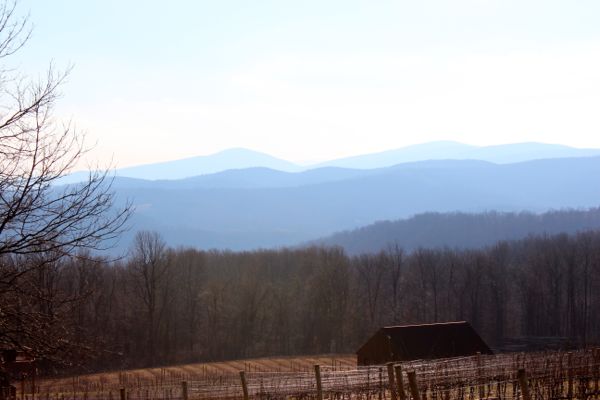 With our tasting finished, we lingered for a bit in the tasting room and shared a glass of the fruity 2010 Le Renard Gris, a blend of Chardonnay and Vidal Blanc. After sampling tannic red wines, it proved to be a refreshing way to conclude our visit at Fox Meadow Vineyards.
At this time of the year, visiting wineries that are in higher elevations such as Fox Meadow Vineyards can be impossible. However, our mild weather seems almost spring-like with clear roads and early blossoms in view. Why not plan a visit to Fox Meadow Vineyards to sample their latest releases? Remember to mention that Virginia Wine Time sent you.