Wine expert Richard Leahy is indeed the go-to guy for anyone who wants to know anything about Virginia wine.  The Charlottesville resident is passionate about wine and in particular, Virginia wine.  His involvement in the industry runs the gamut from wine consultant to wine judge to wine historian, and to wine reporter.  In fact, Richard even has his own backyard vineyard!  Richard also coordinates with Blue Ridge Wine Tours to offer expert tours of wineries on the Monticello Trail.
We asked Richard to provide for us and our readers a brief comparison of Virginia's AVAs and wine regions, a review of the past several vintages from Virginia, and a few details about his upcoming book about the past, present, and future of the Virginia wine industry.
(Before you read on, a brief definition of AVA, the acronym for American Viticultural Area from Karen McNeil's The Wine Bible: a 'delimited grape-growing region distinguished by geographical features, the boundaries of which have been recognized.')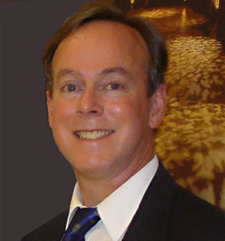 1. There are six AVAs and 9 wine regions in Virginia. How do the soils and climates compare and contrast in some of these regions?
In the Eastern Shore and Coastal plain there are sandy loam soils, much like Bordeaux without the gravel morain.  West of the fall line (basically Rt. 1/I-95) you're in the lower piedmont, mainly distinguished from the upper Piedmont from the Southwestern Mountain/Monticello to the Blue Ridge by topography. If you look at a Virginia soils map, it's a very diverse complex mix in the Piedmont. Soils there are on the acid side of the scale with lots of clay in the central Piedmont but less so in the northern Piedmont.  The Shenandoah Valley is markedly different with limestone-based soils dominating. Drainage is the main quality aspect for soils and wine in Virginia, so the role of topography is important or being located where there are well-drained soils such as Eastern Shore, and the Valley. The Shenandoah Valley is compelling in both limestone-based soils and cooler, drier climate and you can tell wines from that region have a cooler climate character than just over the mountain in Monticello, for example.
The Monticello AVA has the advantage of warmer temperatures and lots of elevation for the vineyards as well as for aeration and water drainage, so that area can produce big reds. However, the lower vigor and better acid retention in the reds from the Northern Piedmont (as well as the noticeably higher acid and fresher character in the whites from there) shows that this region should be recognized with an AVA. You may know that a Middleburg AVA is now pending.
The other AVAs frankly don't have enough of a track record in the market or with critics to be able to stand out in a blind tasting in a coherent way, as I believe Monticello and Shenandoah. Valley can. As you know politics plays as much of a role in AVAs as anything else. 
2.  Do the different climates/soils, elevations make for varying flavor profiles?  For example, would a viognier or cabernet franc in one Virginia wine region have features that are different from the same varieties grown in another region in the state?
I have noticed that wines from the Eastern Shore are very fresh and clean but light bodied, where wines from the complex soils of the Piedmont have more depth, and the Shenandoah Valley gives both whites and reds a fine minerality. I think my answer above suffices for more.
3. Since Hurricane Isabel struck this area in 2003, Virginia has produced some outstanding vintages due to optimal weather conditions.  If you had to rate some of the past vintages, since 2003, which ones would be at the top of your list?
2005 (B+ but not long-lasting; drink up for most); 2007 was ripe and juicy but low acid, drinking hedonistically well now. Reds with tannic grapes will last up to a decade. 2008; very mixed bag (viogniers pretty much wiped out), some reds are world-class. Meritage blends promising, also norton. 2009: good for high-acid whites, very spotty for reds esp. merlot and cab franc, but this varies widely, and surprisingly cabernet sauvignon the best of the reds. 2010: Very good all around; ripe but balanced whites, and forward, very fruity reds. Tannins and acids a bit low like '07; a vintage you can glug and enjoy now across the board, but look carefully for tannic based wines for what to lay down. I should say people shouldn't write off 2011; early-ripening varieties like chardonnay, pinot grigio, riesling, gewurztraminer and pinot noir (!) have been excellent since they came in before the long September rains.
4. Isabel's younger sister, Irene, paid us all a visit last year just in time for harvest. How have you assessed the 2011 vintage?
It seems to us that the eastern most regions of the state were hit hard by heavy rain and then came the botrytis and sour rot, but the western regions of the state were a bit more fortunate. See above. It was highly variable by location and by ripening cycle of the variety. People should buy carefully but taste widely. Consensus is that due to the heat spike in July/August it will be better (for early-ripening varieties and then sheltered regions) than 2003 and could have good value for smart shoppers.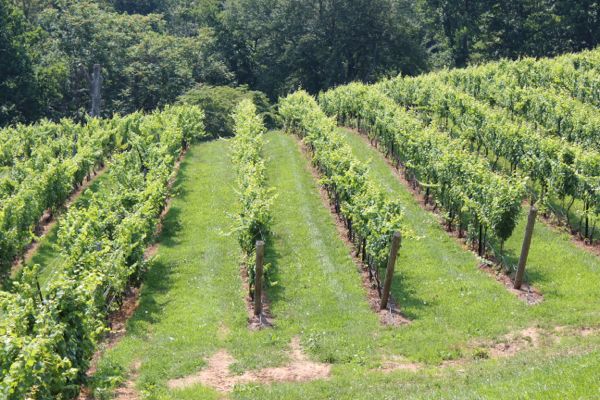 5. We know that you have a book coming out about Virginia wine.  Can you give us some details about the book?  When will it be released?
The title is Beyond Jefferson's Vines, because it goes back in time to 17th century Jamestown, and up to the present. Jefferson is often portrayed as a protean figure, bringing European vines, and culture, to the frontier, but in fact he was on a continuum. I reveal some chapters of previously unknown 18th century Virginia wine history, but most of the book is both a travelogue through the Commonwealth visiting individual wineries, and a focus on the various issues of the "evolution of quality wine in Virginia" (the book's subtitle). These chapters range from "The blessings and challenges of nature" (a more in-depth discussion of soil and climate issues), to the changing perception of Virginia wine by the American wine media (now including bloggers), "Richmond roots for the home team" about the importance of the support of state government and our current administration in particular; and "what the British think of Virginia wine and why it matters." I also have a profile of two very different Virginia wineries, both new in 2011, and how they illustrate the versatility of Virginia wine today, and what the Virginia wine industry means to whom. The book will be available for purchase in May of this year, and your readers can find details of when I'll be doing scheduled book signings at Virginia wineries and bookstores by early February by visiting BeyondJeffersonsvines.com.