Paul and I have always been impressed with the wines produced by Jim Dolphin at Delaplane Cellars, and since our last visit to the winery, Delaplane Cellars has earned numerous accolades of wine critics. Feature articles in newspapers and magazines added to the demand for wines from the relatively new winery in Virginia. And if the wines were not enough to visit Delaplane Cellars, the incredible mountain views offer further incentive.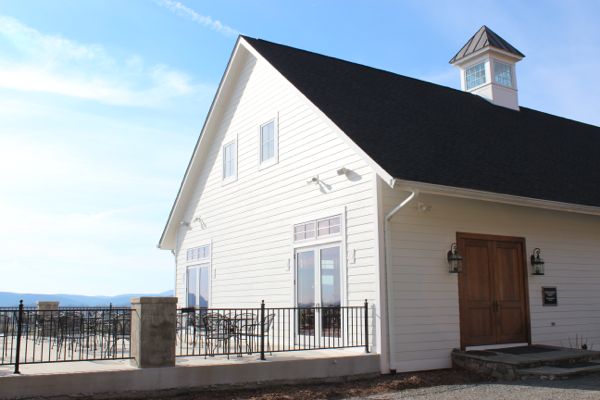 Success has been wonderful to Delaplane Cellars; in fact, it has been too good. On this particular visit, most of their wines were sold out! This includes the heralded Honah Lee and Maggie's Viogniers as well as the acclaimed Syrah. Four wines were available for tasting, and two were from Delaplane Cellars—the full-bodied 2010 Barrel Fermented Chardonnay and the complex red 2009 William's Gap. To fill in the gaps, two offerings from Vintage Ridge were also available tasting, a 2008 Merlot and a 2009 Cabernet Franc. I favored both Delaplane wine, especially the Chardonnay; Paul enjoyed the Merlot as well as the Chardonnay.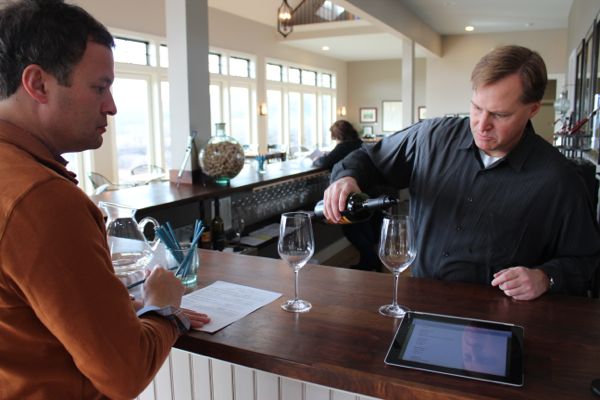 As we tasted, our tasting associates updated us on the upcoming releases. Look forward to red wine releases in late winter, and these will include a Syrah, the blended Cinq, and a Tannat. An off-dry Petit Manseng will also be released at roughly the same time. Viogniers? Bottlings from the Honah Lee and Maggie's Vineyards should be available in the late spring.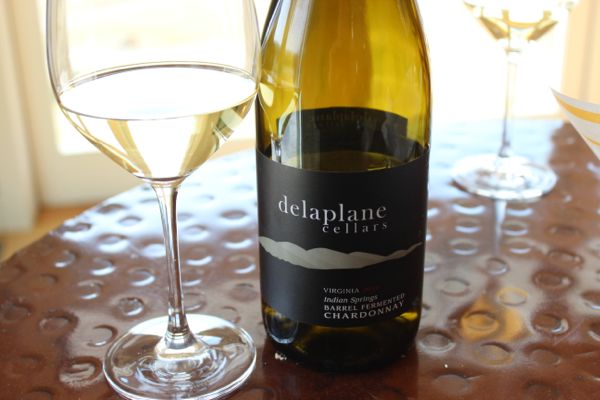 From the tasting bar, the winter landscape beckoned, and we shifted our attention to wine, food and gazing. We opted to enjoy a lunch of soft, creamy white cheese with warm bread and a bottle of the 2010 Barrel Fermented Chardonnay. We appreciated its flavors of apples, pears and honey; its full-bodied mouth feel complemented the creamy texture of the cheese. As we sipped and nibbled, we appreciated the often under-appreciated winter landscape that allowed us to view blue-tinted mountains on a very sunny afternoon.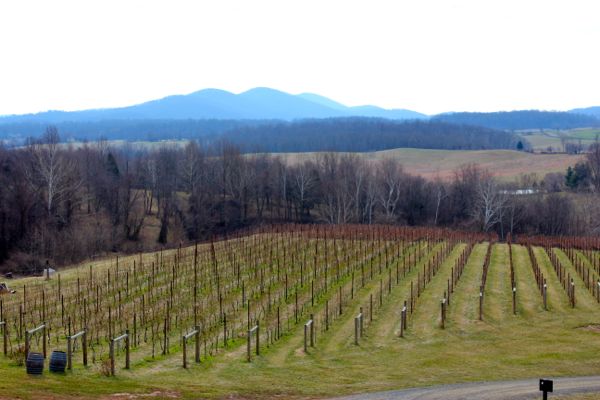 We will be certain to visit Delaplane Cellars in the spring and summer to sample upcoming releases. In the meantime, enjoy the quiet of wintertime with a trip to Delaplane Cellars. Be sure to mention that Virginia Wine Time sent you.