Yes, it is the holiday season, and readers may have noticed that we have not been on the wines trails. Holiday fun and mayhem have left little time for weekend treks to the wineries; however, rest assured that we have been enjoying Virginia wines whenever possible.
We always enjoy holiday movies at this time of year, and a recent holiday film night featured two favorites, The Bishops Wife and Christmas in Connecticut. What wines to enjoy with these seasonal classics? With a nice chunk of manchego cheese on the chopping block, we poured the 2008 Claret from Linden. It offered notes of dark fruit and dried herbs with similar flavors. Medium bodied, it finished with a splash of vanilla. Easy to drink, it was perfect with the gaminess of the manchego cheese. By the time we sipped through this one, Dudley the Angel turned the sour Agnes Hamilton into an angel herself, and Santa brought Elizabeth Lane a handsome soldier who used the old Magoo to charm the ladies.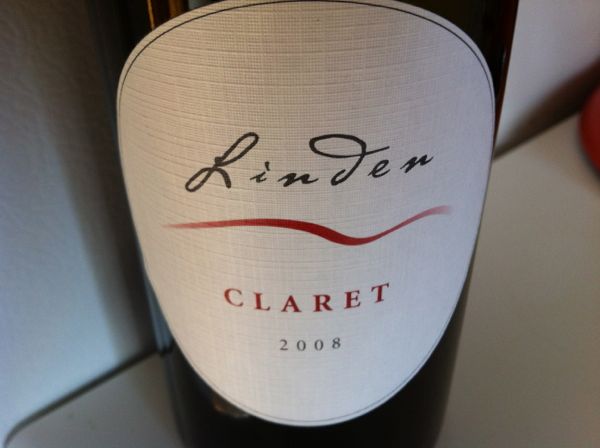 Virginia wines are always on the menu when we have friends over for dinner, and this past weekend we poured the 2009 Rose from Linden. (Yes, Linden again, but who can blame us?) Crisp with grapefruit notes and flavors of strawberry and citrus, it proved to be a versatile pour that paired well with a salad of marinated roasted beets, orange slices and chives.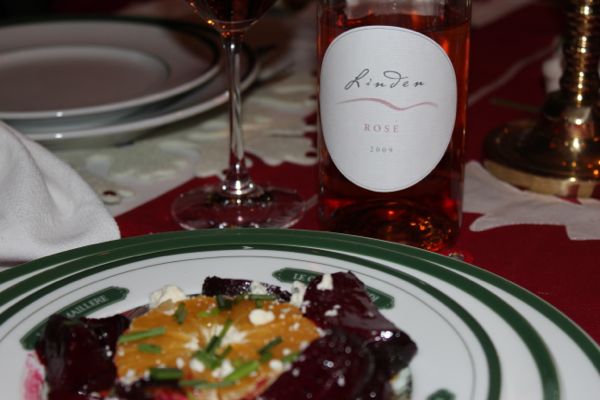 And imagine our pleasant surprise when our friends, Dorothy and Laura, brought us a bottle of wine to enjoy with dinner. Their wine of choice? The 2008 Cabernet Sauvignon from Barboursville Vineyards. Yes, Virginia, there is a Santa Claus, and he regularly delivers Virginia wines to good boys and girls. (Well, good friends sometimes are the Santas, and they have the good taste to give Virginia wines as gifts!)
We hope that readers are enjoying this holiday season, and we know that favorite Virginia wines are being poured. It is not too late to visit these Virginia wineries before Christmas, but time is running out. If you do plan to make a visit, mention that Virginia Wine Time sent you.